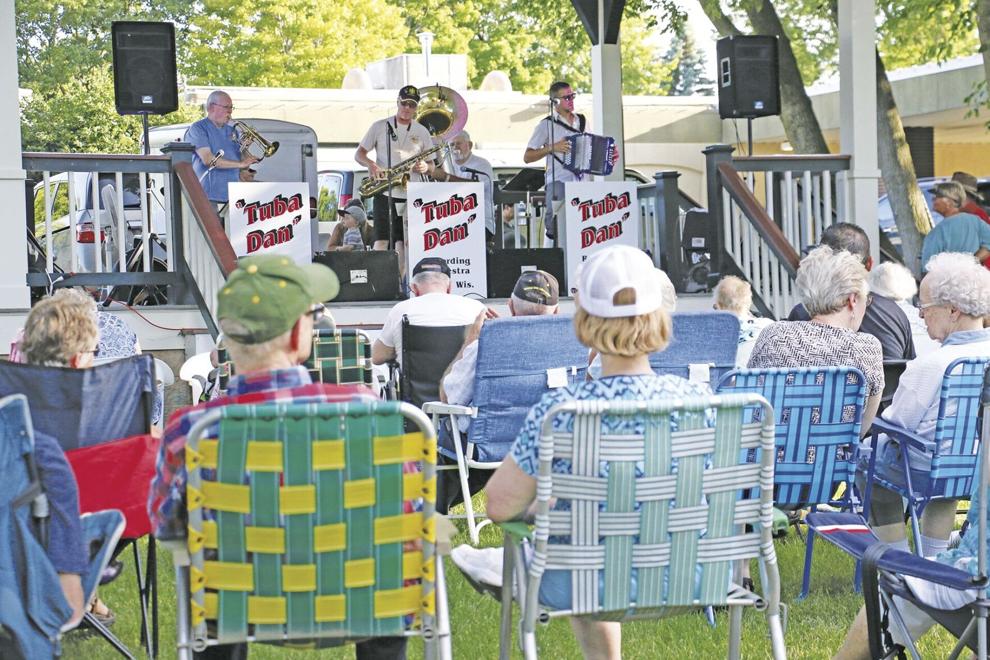 While many may be excited for the Polka on the Ice event Saturday on the Village Green, which runs from 1 to 4 p.m. and features music from the band Copper Box, they may not be aware that one of Wisconsin's polka icons lives right here in Ripon.
That icon is Dan Jerabek Sr. — better known as Tuba Dan.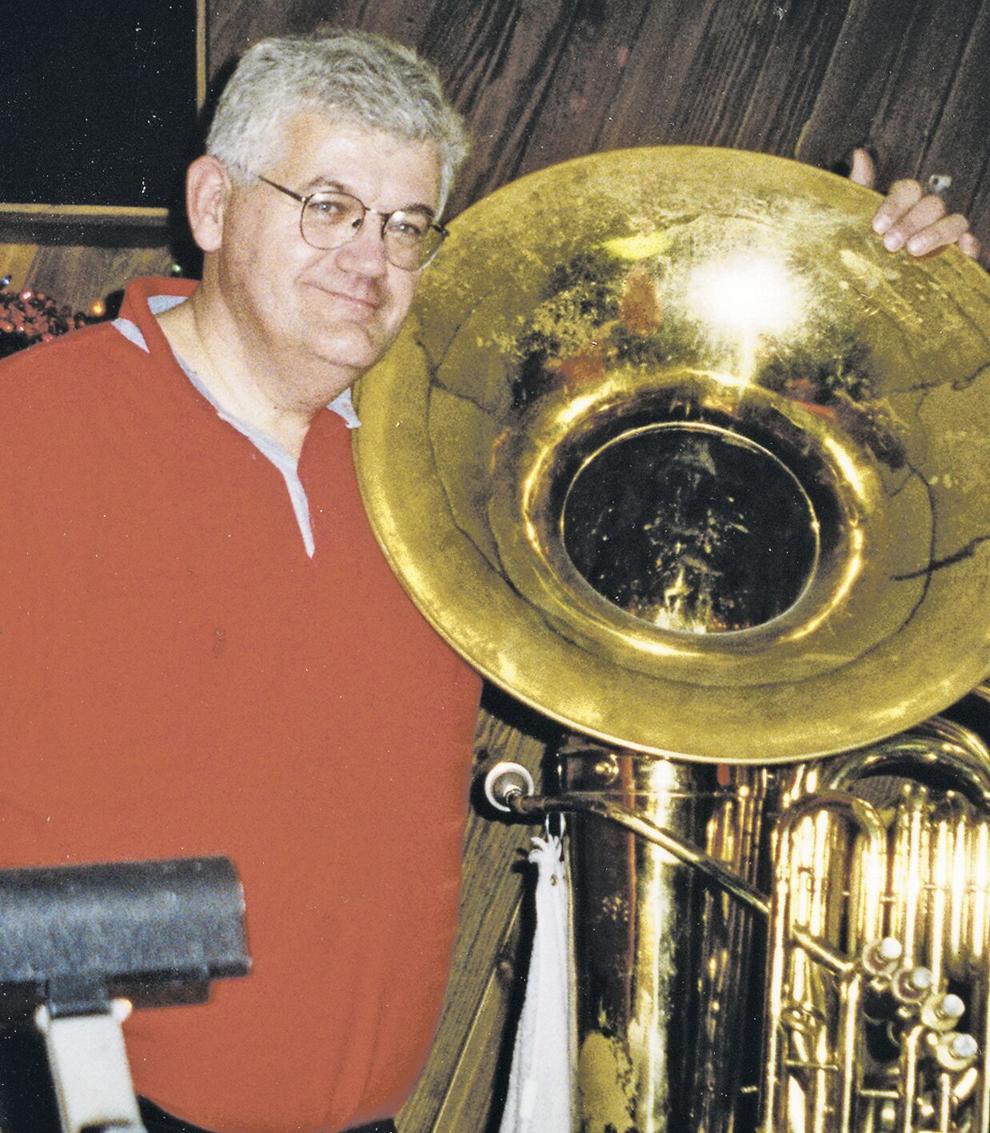 Tuba Dan has been playing polka music on the radio for more than 50 years at stations across Wisconsin, but most recently at WRPN-AM, also known as "Hometown Broadcasting," Ripon's radio station.
In fact, the Wisconsin Broadcasters Association recently recognized Tuba Dan for his years in radio with a plaque.
During Polka on the Ice, Hometown Broadcasting General Manager Tom Boyson and Ripon Chamber of Commerce Executive Director Jason Mansmith will present the plaque to Tuba Dan.
The Commonwealth recently caught up with Tuba Dan and interviewed him about his 50-year career in broadcasting.
Here's the conversation:
Q. When did you get your start in broadcasting?
A. I was raised on a dairy farm in northeastern Wisconsin, and I played with different bands from around the area. I started playing with a band in Pulaski that had 27 TV stations in the Midwest that would play their polka shows. We were coming home from Minnesota one night, and I was riding with a neighbor who was also in the band and he said, "There aren't enough radio polka radio stations, why don't you become a DJ?"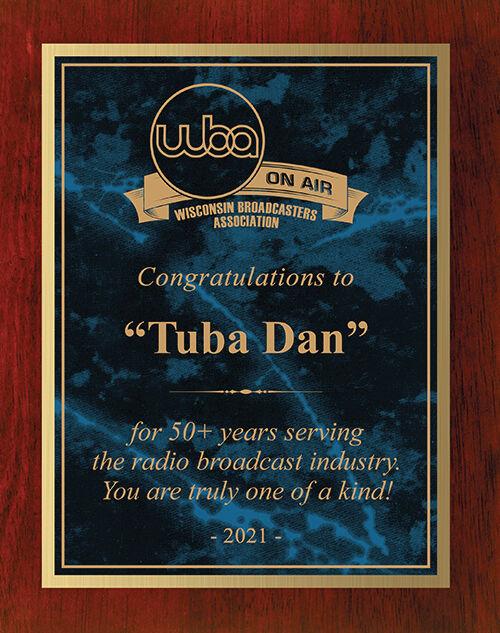 So I contacted the sales department at a Green Bay station and they said, "If you get X number of businesses to pay for the show, we'll put you on the air." I went out one afternoon and I talked to all the local businessmen and asked if they wanted to try it and they said "Yeah." That's what got it started.
I went all over, to stations in Manitowoc, Appleton, Oshkosh, Berlin and Ripon. Every time I went to a new station it was because they got new management and they thought polka music was not something that would fit into their format. They always gave me a good time.
Q. How have you liked working for Hometown Broadcasting?
A. After all these years, Ripon picked my show up and the owners, the Boyson family, have been very good to me. The business community in the area has been very good to me, too. I've gotten text messages all the way from Vienna, Austria and from almost every state in the union. When people from Wisconsin go on a trip somewhere, they take their computers and they listen to the show. I don't know if that's because it's kind of folksy or what because I'll go right from commercial to talking about the neighbor's cow that just gave birth. You always try to keep the people's attention. That's the key. If you have their attention, then the businesses will support you.
Q. What year did you start broadcasting with Hometown?
A. About 29 years [ago]. How I remember that is another funny story. My son, Dan Jr., was always my co-host when I was in Berlin or Appleton. He was 8 years old and he was my co-host. I'd read the commercials and he'd read the song titles sometimes.
When he was in high school, I went to speak with the general manager at the station in Ripon and I said, "I want to do a polka show because you don't have one." The general manager didn't know if a polka show would go over real well. A few weeks later, I had been off the air for two months and the program director calls me up and he says, "can you come back and revisit that idea about a polka show in Ripon?"
And Dan Jr. was about 18 at the time and he's 47 now, so that's how long I've been in Ripon. Anyway, the program director said that if I could get nine advertisers, I could do my polka show. I went out for three hours and talked to businesses, when I came back I had 18 advertisers. Now I've got 32 businesses.
Q. What got you interested in polka music?
A. Well, I like to joke that I was coerced into it. I was one of nine kids on a dairy farm and my dad always wanted to have either a baseball team or a polka band. Remember, where we lived in northeastern Wisconsin, Polka was king.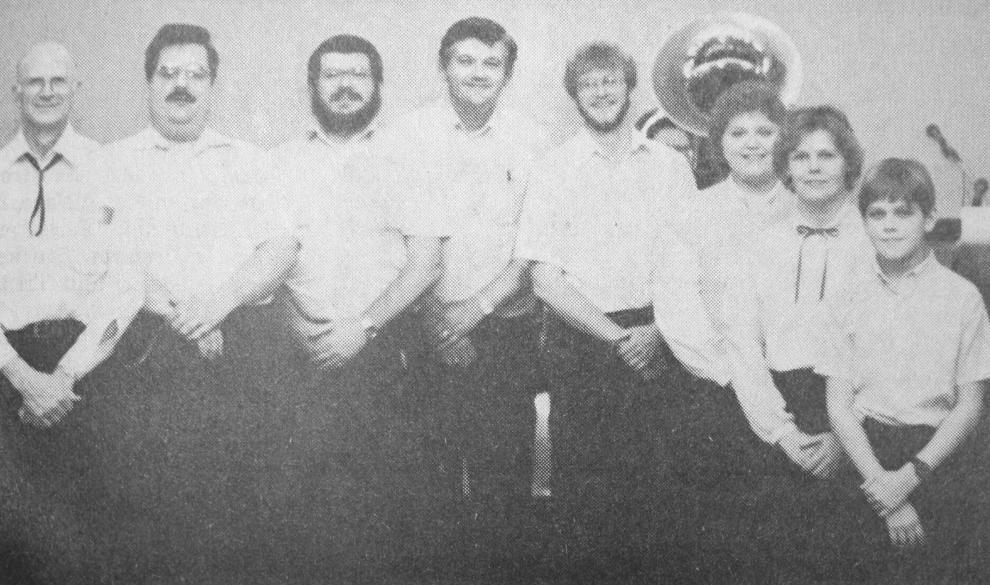 So we got all these kids, seven boys and two girls, so he thought we could have a good family polka band. My older brothers picked out all of the good instruments, like trumpet, drums, piano and other stuff like that, so by the time I rolled around, my dad said, "Dan, I think you'd make a fine tuba player." I said, "OK," not realizing that I started when I was 16 and that I'd still be playing all these years later.
Q. Where did your Tuba Dan nickname come from?
A. Back when I was playing with that band with gigs on 27 TV stations, we'd do all these shows in the Midwest. We'd play on dance jobs and people would come up and ask us to autograph their albums back in the day. All the guys would sign their name with a dash and their instrument. But by the time it got to me, they were ready to start playing the next song, so I'd write "Tuba" and "Dan" because I didn't have time to write my last name. So everybody just started calling me Tuba Dan.
Q. Are you still playing with bands?
A. Oh yes. The Tuba Dan Band, which was sort of a family band when my kids were younger. But now a lot of them have their own bands. Dan Jr. plays with Copper Box and my other son plays with another band out of Winneconne. The Tuba Dan Band still plays certain functions, but we don't play as much as we used to.
Radio keeps me busy and I like to joke that I can make just as much noise flapping my gums as I can blowing out a tuba. But our Tuba Dan Band still plays certain venues; we get the kids together for special events. We have eight different recordings and we were nominated for the polka Grammy's. We never won, but we're truly blessed to have that nomination.
Q. How does it feel to be honored by the Wisconsin Broadcasters Association?
A. I'm very honored and extremely humbled to get an award from the Wisconsin Broadcasters Association. I never dreamt that I would get anything like this. I feel like there are so many more deserving people. I'm much appreciative of the fact that somebody wants to think of little old me. I've always felt that the good Lord put me on this earth to do something and I think it's music, whether playing music or sharing it on the radio. What you do with the time you've got is what counts.