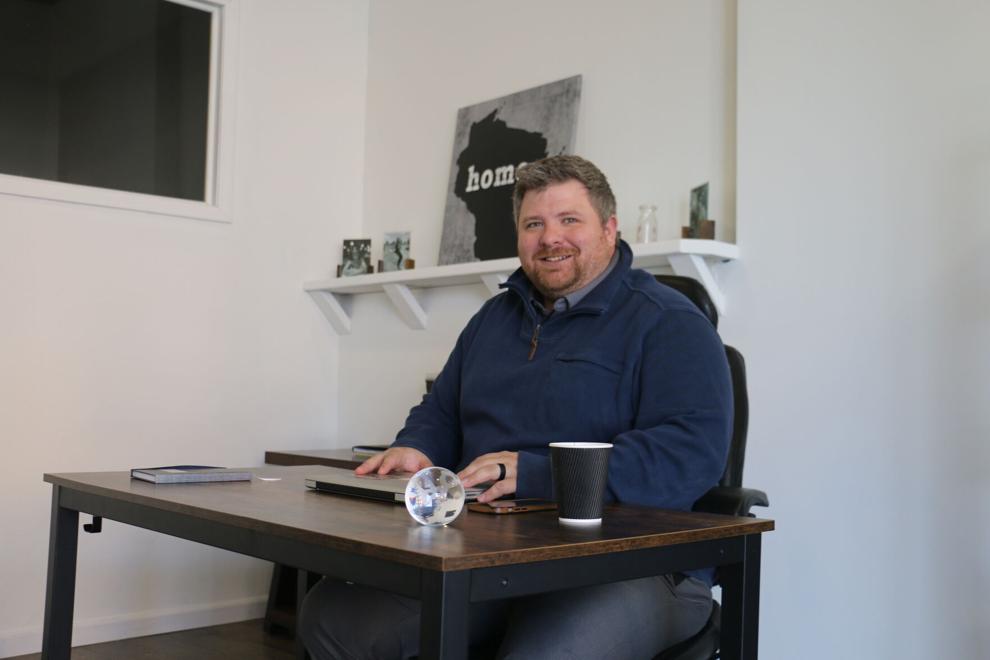 A real estate company is moving into downtown Ripon at the former Marcie's Pet Spa building.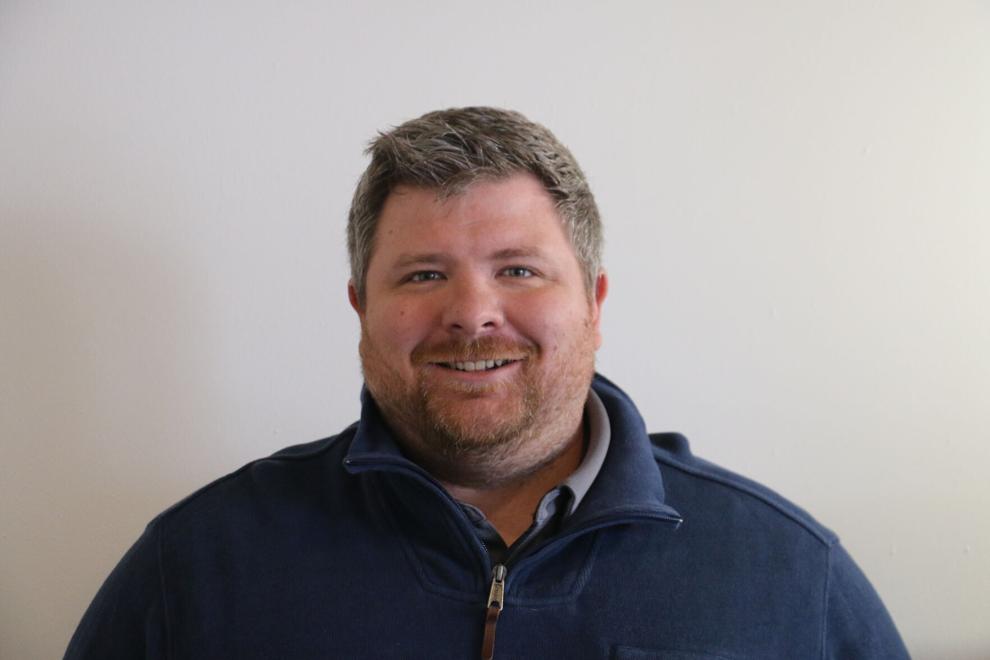 Key Real Estate Services began renting the retail space at 109 West Fond du Lac St. last month and has begun operating out of it this month.
Last week, it received approval from the Historic Preservation Commission for its signage.
To learn more about the new to downtown business, the Commonwealth spoke to Ripon resident and Key Real Estate owner Lance Poppy.
Here's the discussion:
Q. Why did Key Real Estate choose to open an office in Ripon?
A. I'm a resident of Ripon. I've lived here for about five years, and on Nov. 1, I took over full ownership of Key Real Estate. At that time, I felt like I love the community, I like the vibe that the community has, especially downtown and I wanted to expand our professional footprint. I had just been working out of my house. But, once I took ownership, I decided that I wanted to expand that footprint and get an office downtown.
Q. What is Key Real Estate?
A. We are very client focused, as a lot of real estate companies are. But we really pride ourselves on being individualized to each of our clients. Not everyone's needs are the same. Not every house is the same, same condition, same type or same price range. We really pride ourselves on being individualized within that. And that may mean setting up different marketing plans. That may mean different communication styles. We really focus on that. We don't like to take a cookie-cutter approach. We'd like to find what's going to be best for our clients.
Q. When and how did the company originate?
A. We actually started about nine years ago. We first started in Appleton, and then from there, it's evolved and moved quite a bit. So we've had offices in Oshkosh, we've had offices in Appleton and now we're opening up an office here in Ripon. I live here in Ripon and our agents work from home, too, so we're kind of spread out. But this is the first time we've taken the step to open the office here.
Q. How did you find this building?
A. Things rent out quickly downtown, which is a good thing. We actually had been looking for a while now for a place down here. I knew that I wanted to move down here. I knew that I was taking over the business in November and the timing was right. This used to be the old Marcie's Pet Spa building. I saw that it was vacated, and I actually reached out to Marcie Culver, and she put me in touch with the landlord here. That's kind of how it went. As I saw offices and buildings come for rent or come for sale, whether it be on Watson Street, or here on Fond du Lac Street, by the time I would call, they were already rented, or they were already sold. So, the timing here worked out perfectly based on when I was taking over ownership, plus when the building was available.
Q. Have you had to do any renovations to the building?
A. All we really did was some painting in the main workspace room. And then it was just decorating. The landlord has said that the exterior is going to get painted as well. As you heard from the Historic Preservation Commission, we're going to have the signage put up.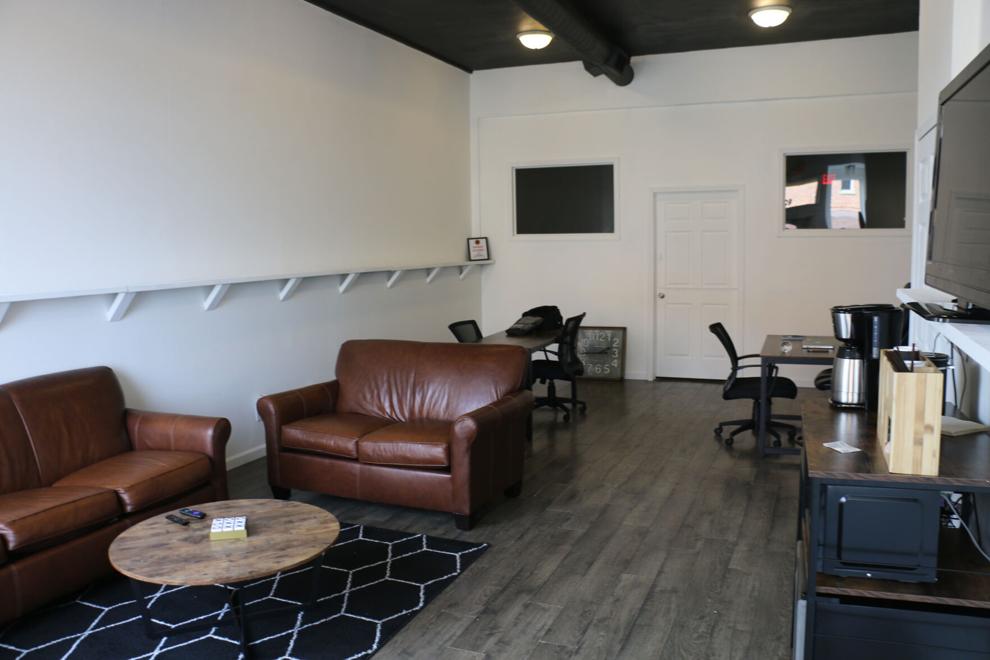 Q. How does Key Real Estate try to stand out from other local real estate agencies?
A. I go back to that individuality of each situation that we're in. One thing that we've been trying since I've taken over is our push towards social media marketing and video marketing. A majority of people are on Facebook, Instagram or different social media channels, so we want to be able to reach those people as well. We want to mix in our old marketing methods with our new social media and video marketing methods to try and get our properties in front of as many people as possible.
Q. What are your hopes for the future of the company and for its Ripon office?
A. With the Ripon office, obviously, we want to succeed in business, but we also want to make a mark here in the Ripon community. Not just in helping people sell and buy houses, but we also want to be part of the community. For example, I sit on the Riponfest committee, so I help with that. I'm also on the Plan Commission for the city of Ripon. I want to make sure that we are not just here to do business, but we're here to help our community. Whether that's taking part in events; joining the chamber, which we've already done; or sponsoring baseball or softball teams in the community. We want to make sure that we're giving back to the community because the community will be giving back to us in the form of business.
Q. As someone who lives in Ripon, how has it been rewarding to move your business into downtown Ripon?
A. It's always been kind of a dream of mine to be able to have an office here in downtown Ripon. A lot of times when we've had our offices in Appleton or in Oshkosh, I didn't visit them very much, first, because I lived here in Ripon. But second, it doesn't get as much visibility in a larger city. So, especially being in the location that we're in, it's going to get a lot of visibility in downtown Ripon. There's a lot of cars that drive by, and there's a lot of foot traffic, especially on weekends. It's going to be rewarding to see where that takes us. Obviously, in any business, you want to be able to expand. I think taking this step to expand this footprint and getting this office is only going to be a springboard to help us expand even more.
Q. Final thoughts or anything else you'd like to add?
A. We are in the stages of planning an open house here to let people see our office and get to know us. We're still working on picking the date because we don't want to have a conflict with anyone else's event.