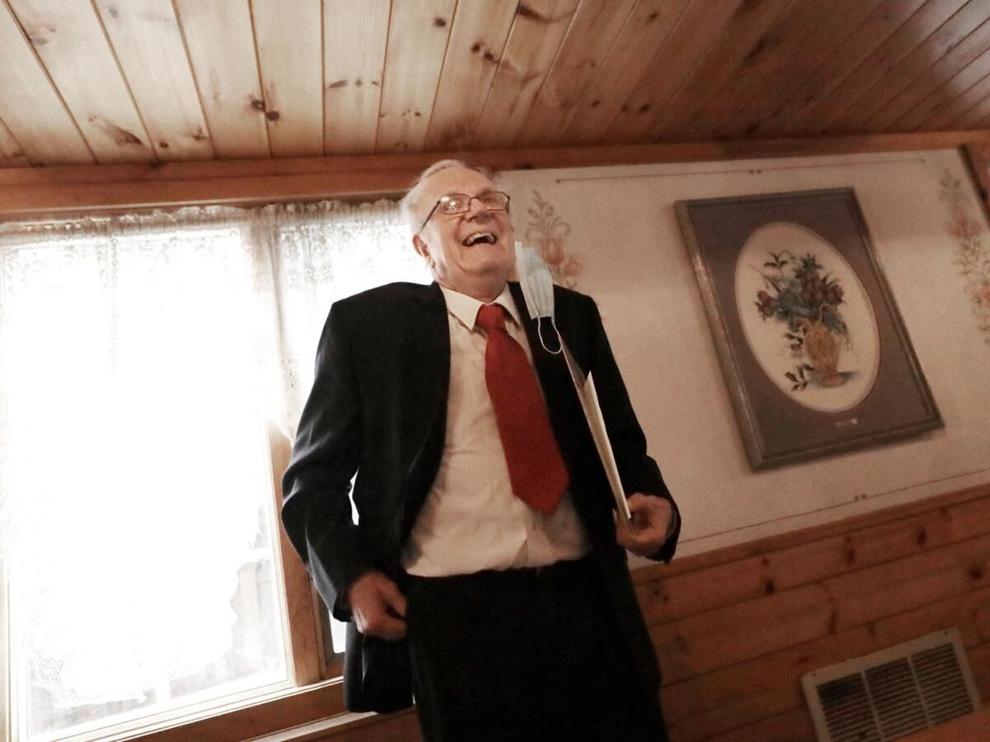 A Rosendale native recently won a national music award.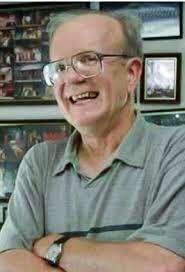 Larry Daehn, the former band and choir director for the New Glarus School District and a Rosendale High School alumnus, received the Edwin Franko Goldman Memorial Citation Award from the American Bandmasters Association (ABA).
The award recognizes outstanding contributions to the world of band.
In fact, last year's recipient was John Williams, who composed the theme for "Star Wars" and many other Hollywood productions.
The Commonwealth caught up with Daehn, who participated in a Q&A to reflect on his musical career and the recent award.
Here's the discussion:
Q. You grew up on a farm near Rosendale and graduated from Rosendale High School. What are your favorite memories from your youth?
A. I have a lot of really nice memories of Rosendale High School. I went to a one-room schoolhouse in Fond du Lac County on Olden Road for elementary school. Moving into high school was a really big thing at the time. I had many wonderful teachers there, who were very kind and very helpful, and I made a lot of friends at that school. There's a lot of small high school memories. The good thing about going to a small high school is that you get to be in a lot of activities because every activity needs you.
Q. When did your love of music develop?
A. It developed when I was in grade school. I started accordion lessons. That's how I got started and interested in music. When I went into high school, my band experience furthered my interest in music a whole lot. For a lot of people in Rosendale, when Ralph Crain came, he created a lot of interest in band music. He affected a lot of people. A lot of people owe their love of music to him.
Q. What do you remember about your band experience?
A. I played trumpet for three years in high school. I never played first-chair trumpet. I was more often last-chair trumpet. My senior year, they needed a euphonium player. That was Mr. Crain's first year there and he suggested that I should learn euphonium and it was a real great move for me. I got to be a band geek. I remember playing for Mr. Crain at a concert in 1957. We were playing a simplified version of the Dvorák "New World Symphony." That was life changing for me.
Q. You studied musical education at the University of Wisconsin-Oshkosh and graduated in 1964. What do you remember about your time at UW-Oshkosh?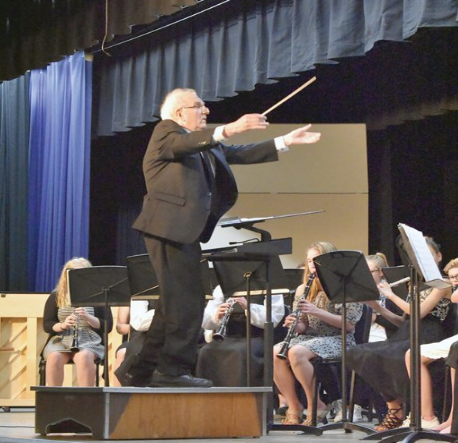 A. I owe so much to that school. It took so many people from small communities and gave them the chance to play major works in the band. I also sang in the chorus and played the tuba in the band. I was so lucky to sing the Mozart "Requiem" and Brahm's "German Requiem." That university gave a small-town farm kid so many wonderful opportunities.
Q. After UW-Oshkosh, you went on to become a teacher. You taught for 33 years, spending the last 27 of them at New Glarus High School. What inspired you to become a teacher?
A. Mr. Crain inspired me. I always thought that if I could make students love music, it would be a great mission in life.
Q. What are some of your favorite memories from New Glarus High School?
A. I entered their band into several national contests, mainly in St. Louis, Chicago, Dallas and Houston. They received four different awards and went to concert band festivals. We got several commendations from Wisconsin governors. It made the town very proud, it made me proud and it made the kids proud. I started doing musicals at that school, too. We had a lot of big participation in musicals. I taught chorus and band for a lot of years too.
Q. You also are a composer as well, right?
A. I never call myself a "composer." I say that I've written a few songs. I did a lot of arrangements of orchestral music, arranging it for band or piano music and arranging it for band.
Q. What are your favorite songs that you've written?
A. I always hate to pick favorites, but I'm really well known for writing a piece called "With Quiet Courage" in memory of my mother, who passed away in 1993. I wrote a piece called "As Summer Was Just Beginning" for James Dean. I was a collector of James Dean memorabilia for a lot of years and wrote that song. There's a song played by an awful lot of bands called "Just for Friends," which is fairly well known in the band world. I'm more well known for easier music. I like it that a lot of younger kids keep on playing because they like some of the pieces that I write.
Q. Two years ago, you returned to Rosendale to compose a piece for the Laconia High School Band called "Laconia March." What was that like?
A. It was so much fun to come back. I was so happy to see that band was still a big part of school life there. It was fun for me to see children and grandchildren of people I had gone to school with. It was a wonderful experience. I was so honored that they would ask me to write something for them. It was a big moment.
Q. Your music is still being performed by high school students, whether it's Laconia, Green Lake or Ripon. It's even been played by Ripon College. What is it like to know your music is played by students today?
A. That's the ultimate gift. I can't even express it enough just how pleasant it is that people are still playing it. I hesitate to say that they're classics, but they're considered good music to give to kids. That's an awful nice thing to say about a piece.
Q. What did the Edwin Franko Goldman Memorial Award from the ABA mean to you?
A. That was amazing. It got so much laughter because I was No. 71 to receive that and No. 70 was John Williams last year. There's no way, I think, that John Williams and I should appear on the same list. His gift to band music is just on a whole different world than mine is. I knew that I was nominated, but it had to be voted on by the committee. They told me it was unanimous. I didn't hear that until March. For me, it was just like an Oscar.