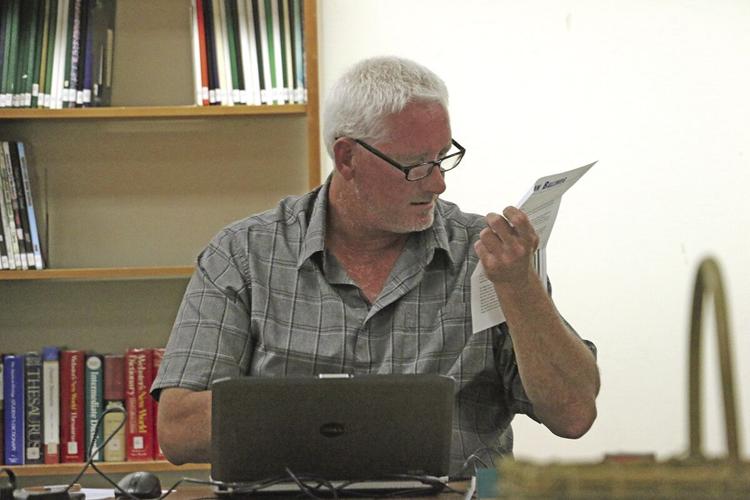 For more than a decade, Meade Grim has been a constant on the Green Lake School Board. When his current term ends in April, however, he will not be seeking re-election.
In an interview last week, Grim told the Commonwealth that he wants to spend more time with family, and that he also is stepping away from several other community groups.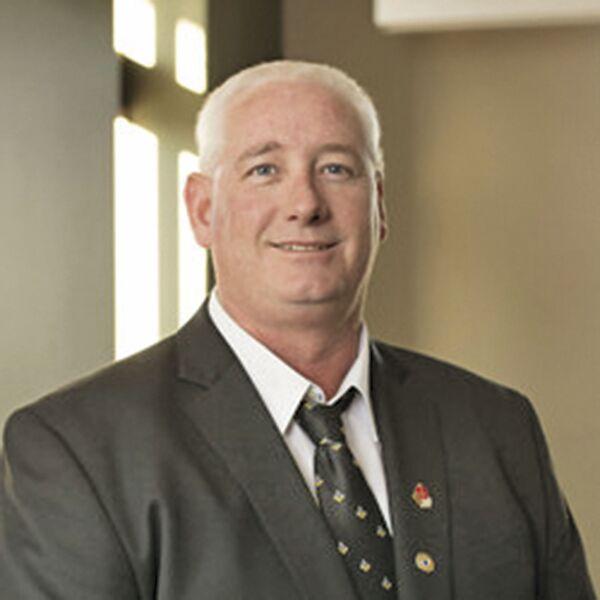 During his 12 years on the Green Lake School Board, Grim has witnessed various developments in the school, from the incorporation of technology to facility upgrades and the formation of an athletic co-op with Princeton.
He took some time for a Q&A with the Commonwealth last week.
Q. What motivated your decision not to seek re-election in April?
A: I think it's important for new community members to be involved in such an organization. And I've been involved in many organizations, and there's quite a lot of sacrifice. When you have four kids and a wife. You run through so many meetings, each and every week, that it just takes away from other things. I'm going to step away from many of the organizations that I've been serving. I'm going to whittle that down to maybe one organization that I'm going to continue with, and that's going to allow me more time at home.
Q. How has education changed during your 12 years on the School Board?
A. I think it's the time period of the most change that the Wisconsin Department of Public Instruction has seen, ever. When you first entered the School Board, you don't have the information and understanding as a citizen or a parent until you get onto that School Board and really learn the way things work and why they work that way. It's a real eye opener.
When I first came onto the School Board, there were a number of challenges that were concerning the parents and community members and the school itself. We had administrative challenges. There was a very abrupt Superintendent change, there needed to be a principal change and we had facility issues with maintenance that had been postponed for 40 years.
At the same time, we faced enrollment issues. The children of the baby boomers had largely gone through the school and we were in between demographics. And in general, enrollment in Wisconsin has been declining. When you're a small school, even the smallest changes in enrollment really affect you hard.
When I came onto the board, we were also having trouble fielding sports; we had really low numbers in athletics. That was a huge challenge and it forced us into a co-op with our neighbor, Princeton, which was a whole foreign territory. That was a huge unknown and it was very concerning for parents and students in both communities.
Q. What's been your favorite part of being on the School Board?
A. During my 12 years, I learned a heck of a lot. All of these things have helped me develop as a person and as a leader. It was invaluable. You couldn't find this stuff in college, you couldn't find this stuff in business for the most part.
Myself, my wife and then four more generations of my family have gone to Green Lake School. I've had four children go through, and the last is actually graduating next year, so it's been nice to sign their diplomas and give commencement speeches. I was very afraid of public speaking before being on the board. That was something the School Board helped me overcome.
Q. What was one of the biggest challenges you faced during your tenure on the Green Lake School Board?
A. The milestones that we were talking about, were huge unknowns and territory that I've never ventured into before. Things like teacher union negotiations were a huge unknown and an uncomfortable area to go into. It was the methodology of the old teacher union and also the unknown of the new system; before and after Act 10.
That was a huge milestone to get through. We had to learn about all the union negotiations, the contracts and the language in them. We were working with the best of the best of Wisconsin union lawyers, and the best of the best of our lawyers. That was an interesting table to be at.
Act 10 put everything up in the air and made people very uncomfortable and scared to go forward. That was a very turmoil time. But we came out of it in good shape and we maintain good relationships with our teachers and our staff.
Q. You also had to help the Green Lake School District establish COVID-19 guidelines for this school year. That was really one of the last major issues that you will have tackled during your time on the school board. What was that like?
A. That and finding a replacement for Mary Allen as superintendent are two of the last major issues that I'll have worked on. There was a two and a half hour meeting in June, where we went through this reopening plan, and that was probably the most painful thing to endure. We read the 88 pages of precautions and made revisions to the plan. It was just mind blowing.
There's a lot of the political and personal attitudes behind this issue, but I do believe that everything was handled the best way it could possibly have been handled for any school district. Even going back to March 13, when we sent the kids home. It took us one day to get to online learning because we had put a computer in the hands of every student K through 12. Their textbooks were already on the computer, they were already doing their homework and their class work on the computer, so there was a very quick transition.
Q. What has been the most rewarding part of being on the School Board?
A. Being able to give my three boys their diplomas, and working behind the scenes to ensure that their educational experience has been the best. I also coached peewee football for seven years. It's also been rewarding to build relationships with board members and others inside the school.
One thing that was really rewarding to accomplish was instituting the international baccalaureate program. That was probably 10 to 12 years in the making. When we went into it, we were very unsure of ourselves because it would take five years to fully implement and get results back as to its effectiveness on student achievement. And that was a long time to wait and hope for the results. And, naturally, they came back the best that they could have come back with the evidence of the student achievement.