After deciding to cancel the Fourth of July Parade in early June, the Green Lake Area Chamber of Commerce (GLACC) announced last week Friday that a parade will, in fact, be held through downtown Green Lake this Independence Day.
The parade will begin at 4 p.m., starting at the fairgrounds and heading south on Lake Street past Horicon Bank, west on South Street, North on Mills Street, east on Water Street and ending back on Lake Street into the fairgrounds.
"The chamber had decided to cancel the parade, however, several community members, along with the American Legion and the Mayor [Ray Radis], felt strongly about celebrating Independence Day," GLACC Executive Director Lisa Beck said. "There will be no registration, simply show up around 3:30 p.m. on the 4th and celebrate safely."
Beyond a parade, Green Lake continues to offer plenty of ways to celebrate America's birthday in star-spangled fashion.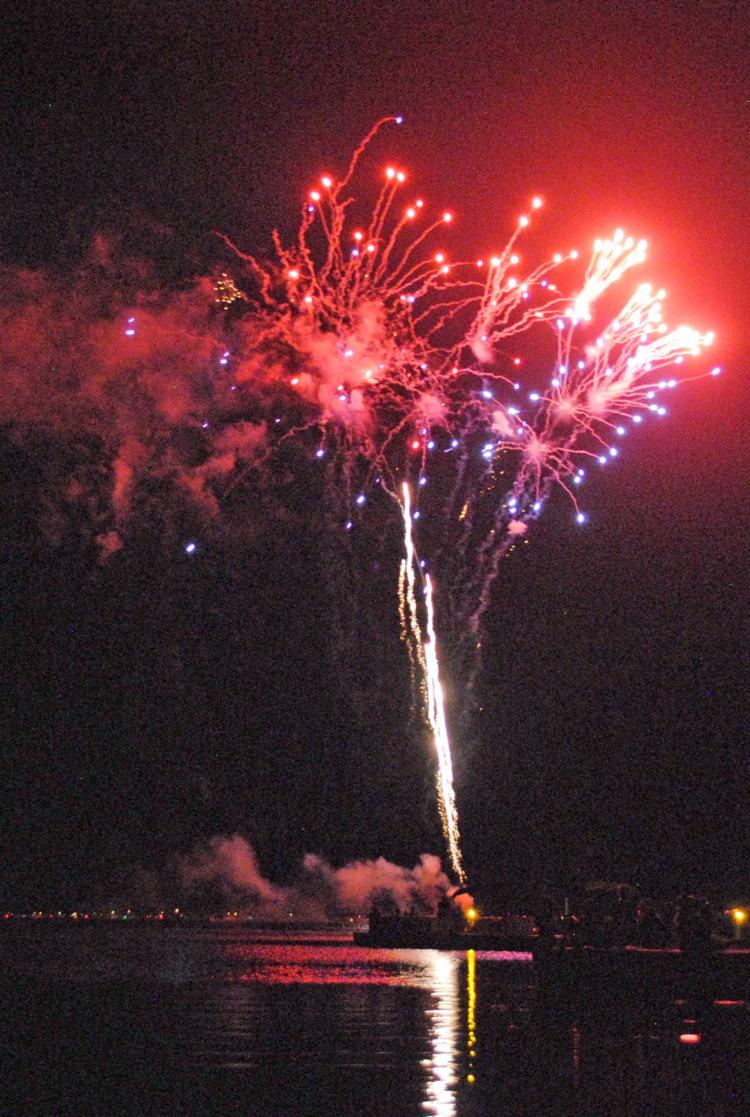 To start the day, those feeling up to the challenge can test their stamina by participating in the Green Lake 4 on the 4th Race, a 4-mile run/walk with proceeds benefiting local veterans. The event begins at 8:30 a.m. at Reilly's Pub.
Despite the COVID-19 pandemic, Beck has tried to preserve as much of Green Lake's Fourth of July celebration as possible because of the event's rich tradition.
"A majority of the population watching the fireworks display are coming from their Green Lake shoreline home by boat and watching the fireworks, or they're sitting on the shoreline," Beck said of her reason not to cancel the Fourth of July festivities. "We have the beauty of those natural assets that allow people to be safe at their home, on their boat or on the shoreline somewhere while they watch the fireworks."
Before the fireworks, those in town will begin to hear music pouring out of Deacon Mills Park at about 5:30 p.m. when local musician Dan Braaksma takes the Starlight Stage.
Beck noted the chamber originally had a band with a larger following slated to play, but opted to go with a local musician instead.
"We don't want to have a huge gathering in the park because we still want to keep people safe," Beck said. "So, that's why we kind of shifted the bands around and kept Dan on there."
To promote safety in the park, the chamber will provide extra handwashing stations and will clean restrooms every hour.
Beck encourages those in attendance to avoid close contact with those outside of their family unit to reduce the risk of possible COVID-19 exposure.
She also encourages those especially vulnerable to the virus to stay home to prevent any possible exposure in the park.
In addition, she hopes anyone feeling sick or experiencing any coronavirus-like symptoms will stay home as well.
"For those that do come out, we just want them to use their common sense," Beck said. "Wash your hands constantly, keep your distance and stay within your [family] group."
On top of the downtown parade, a boat parade ⁠— organized by Shoreline Boat Center ⁠— is scheduled to go past Deacon Mills Park in the afternoon. The patriotic-themed parade will begin at 1 p.m. from Sunset Park and will arrive at Deacon Mills Wharf area at approximately 1:45 to 2 p.m.
Outside of the parades, Green Lake's Fourth of July festivities generally sees the portion of South Street in front of the park filled with food vendors.
However, Beck noted this year's festivities will have significantly fewer food vendors in an effort to promote Green Lake's downtown businesses.
"If people come into town early to set up their blankets at Deacon Mills, we want them to walk around town to shop and patronize the local establishments," Beck said.
A firework display over Dartford Bay at dusk will cap Green Lake's Independence Day festivities.
Beck attended last year's fireworks display as a resident, but this is the first time she'll be attending as the event organizer.
This year, her main focus will be ensuring safety of those in attendance. She's had conversations with Green Lake Police Chief Jason Reysen and Mayor Ray Radis about how to make the event as safe as possible.
"We know what we need to do, and we want to let everyone have a really great time and continue their Fourth of July as normal as we possibly can let them, with all we're being faced with," Beck said.