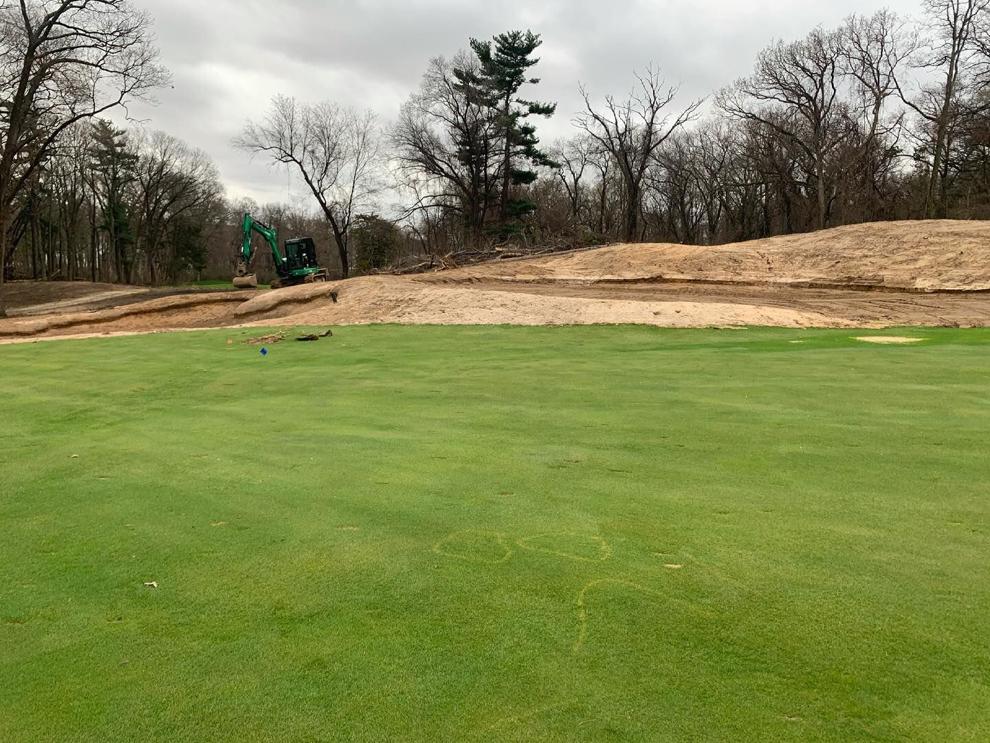 The Golf Courses of Lawsonia and Oliphant Golf Management (OGM) announce the completion of an extensive renovation to the Woodlands course, with play set to open for golfers on May 14.
The Woodlands course was built in 1983, making Lawsonia a 36-hole golf destination with the nationally ranked Links course, voted No. 87 on GOLF's "2020-2021 Top 100 Courses in the US" list.
"The renovation to the fairway bunkering and green surrounds are dramatic and incredible," Lawsonia's PGA Head Golf Professional Josh Carroll said. "We're truly excited to showcase the Woodlands course to our returning players and to see their reactions to all of the improvements."
"The Woodlands is a magnificent golf course and Superintendent Mike Lyons has brought the greens up to the finest level over the past 10 years," Green Lake Conference Center President Ben Mott added. "We are thrilled to have golf architect Craig Haltom and his team, who helped build Sand Valley's golf courses, redesign and rebuild the bunkers to championship level, while also speeding up play and making the course more enjoyable for all playing levels. This brings the Woodlands course up to the fine level already achieved by the Haltom/Oliphant team's work on the Links that has been nationally recognized and universally enjoyed."
The Golf Courses of Lawsonia is located in Green Lake and offers on-site lodging accommodations and a full-service bar and restaurant, Langford's Pub, featuring breakfast, lunch and dinner throughout the golf season.
With the Links ranked No. 58 by Golf Digest on its list of "America's 100 Greatest Public Courses" and No. 66 on GolfWeek's "Top 200 Classic Golf Courses in the USA," Lawsonia continues to be one of Wisconsin's best golf destinations.
Haltom, the golf architect who designed and supervised the Woodlands renovation, also is responsible for the redesigns of courses such as Stevens Point Country Club and The Club at Lac La Belle.
He also was heavily involved in developing Sand Valley and has co-designed the new 12North short course at Trappers Turn Golf Club with Andy North.
The Green Lake Conference Center brought on OGM to oversee operations for The Golf Courses of Lawsonia in 2012.
The partnership has solidified Lawsonia as a top golf destination in Wisconsin, with the Woodlands complementing the renowned Links course.
Those interested in playing the Woodlands on opening day will enjoy golf, food and drinks along with a commemorative gift.
For more information on The Golf Courses of Lawsonia and to book a tee time, visit www.lawsonia.com or call Carroll at 920-294-3320 or email him at jcarroll@lawsonia.com.