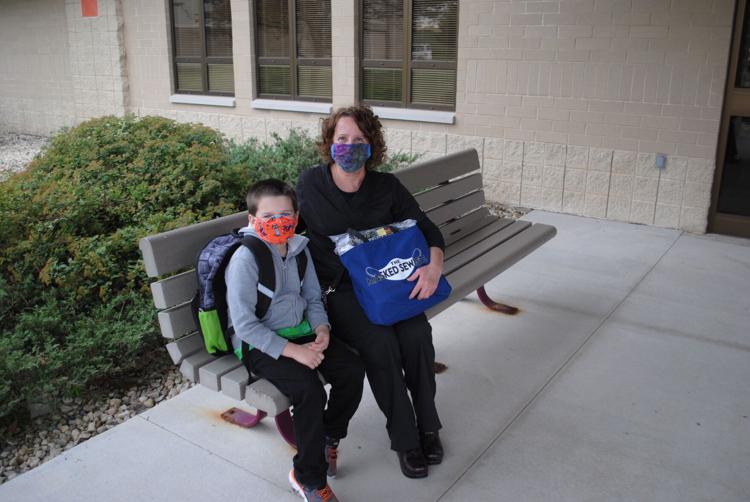 In a home in West Bend, Wis., a grandmother, her sister and her 94-year-old mother sat around a table sewing for seven days from 7 a.m. to 10 p.m. to create masks for her grandson's school.
Students of Barlow Park Elementary School came out of their first day of school last week Tuesday to Cindy Jabkiewicz meeting her grandson, Conor Klawitter, and principal Tanya Sanderfoot at the front doors with 350 children's-sized masks for him and his peers.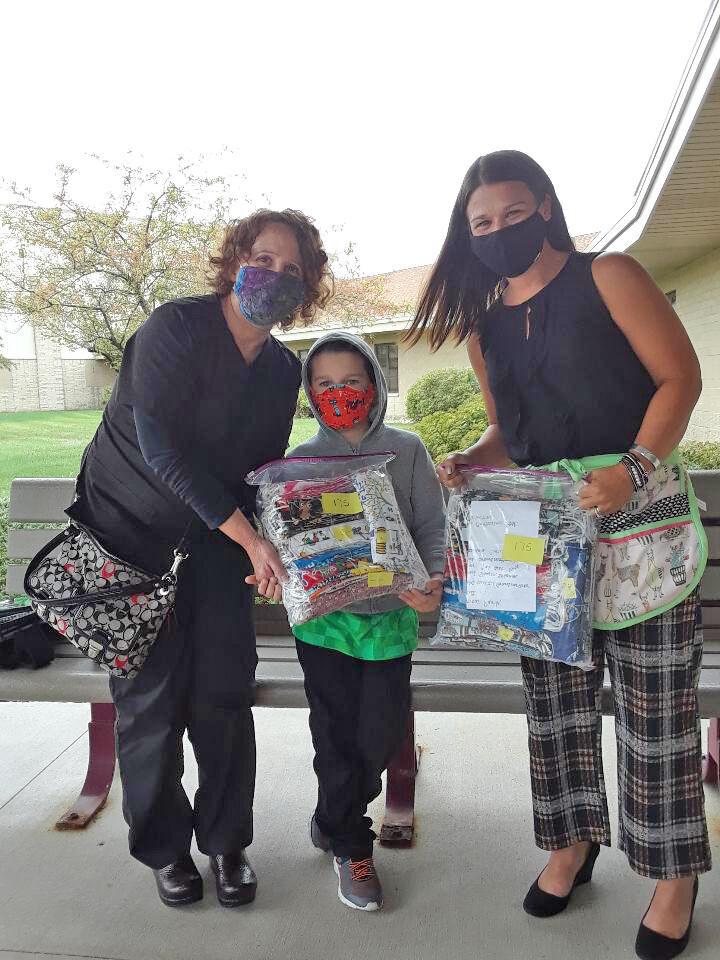 Jabkiewicz is a surgical coordinator and medical assistant at Urology Associates in the Milwaukee and Waukesha area. Since the pandemic began, she has been sewing hundreds of masks and donated them to friends, family and even the Children's Hospital of Wisconsin.
"I knew school would be starting eventually, and I came up with this idea," Jabkiewicz explained. "The kids are going to need masks; I wanted to give that gift to my grandson's school."
Jabkiewicz's mother, Kay Post, helped cut the fabric, while her sister, Sharon Stiehm, came from Minnesota to help her sew from Aug. 22 to 29.
Some of the patterns in the mixture of masks include "Cat in the Hat," "Toy Story," trees and handprints, all in a lot of bright colors.
She explained that she used a 3D sewing pattern. This pattern, she added, is easier for children to wear because they don't have to worry about pulling out the folds of a regular, pleated, disposable mask.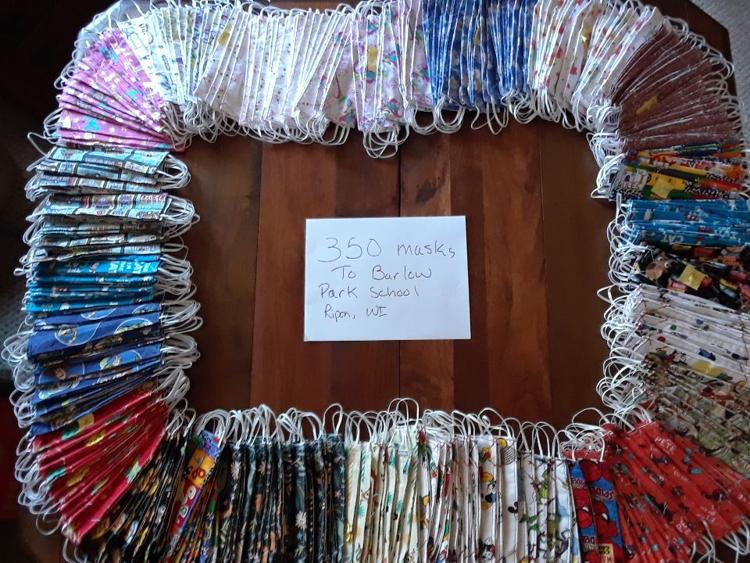 Jabkiewicz also is part of a Facebook group called "The Masked Sewists for SE Wisconsin," where people can share their supplies for creating masks and donate them to those in need.
Through collaboration and teamwork, the Facebook group was able to donate nearly 59,000 masks between March 20 and July 1.
Jabkiewicz explained that sewing all of the masks for Conor's school was worth it because she cares about him so much. He even wore one of the masks she sewed for him on the first day of school.
"I just wanted to do something to help out the school and the community," she said.