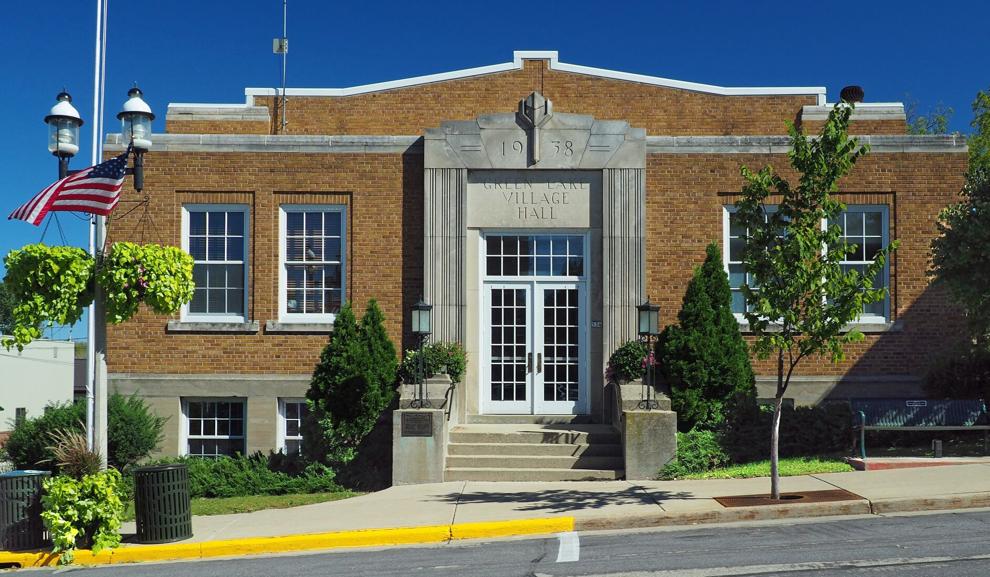 The Green Lake Common Council furthered its effort to regulate short-term rentals — better known as Airbnbs or Vrbos — at its meeting Monday.
The Common Council voted on key items on a draft ordinance, clearing the way for City Attorney Dan Sondalle to craft a more permanent version that the Common Council is expected to vote on next month.
"This is a draft," Mayor Ray Radis said of the ordinance. "We're not voting on putting this through; we're voting on this to find consensus, to give it to Dan to put it on the agenda."
The proposal only applies to short-term rentals in residential zoning districts and includes a grandfather clause for rentals in good standing with the Tri-County Environmental Health Consortium if they register for a license with the city.
Under the draft ordinance, anyone renting a home for more than 10 days each year would need to register for a license and the rental must be operated by either the owner or a property manager.
The Common Council voted 5-1 to allow for property owners operating short-term rentals to be non-residents, meaning the rental does not need to be a primary or secondary residence for the owner. It also voted unanimously that each rental must have a property manager available 24/7 to address concerns regarding the property.
Ald. Jim Jahnke was the lone vote against allowing short-term rental owners to be non-residents.
"They don't need to live here as long as they have a registered property manager," Ald. Liane Walsh said.
One point of contention came when the Common Council voted 3-3 to allow short-term rentals to be operated six nights or less and Radis declined to break the tie. As a result, Airbnbs or Vrbos must be rented for a minimum of seven consecutive days by each guest.
Alds. Walsh, Chris Foos and George King voted to allow for short-term rentals to be operated for six days or less, while Alds. Danielle Reysen, Jim Jahnke and Diana Galster-Kinas voted for the seven-day minimum.
At one point, King attempted to motion for the ordinance to apply to recreational business (RB) zoning districts as well as all residential districts.
"There's a lot of residential homes in RB districts and we should give them some protection also," King said.
However, the motion had no support from other members of the Common Council so it ultimately failed to move forward as the Common Council voted 5-1 to allow for the ordinance to only apply to residential districts.
Jahnke was the lone no vote, after King reversed course when no other aldermen seconded his initial motion.
The Common Council also unanimously agreed to require owners of short-term rentals to acquire liability insurance to ensure their insurance companies are aware that a home is being used as an Airbnb or Vrbo.
Another point of contention arose when the Common Council debated whether to create an oversight committee to review short-term rental license applications with some officials feeling the requirement would overlap other guidelines from the Tri-County Environmental Health Consortium.
Ultimately, the Common Council voted 4-3 with Radis casting the tie-breaking vote to establish an oversight committee to review applications. Foos, Reysen and Galster-Kinas voted to establish an oversight committee, while Walsh, Jahnke and King voted against the requirement.
In addition, the Common Council voted unanimously, with Walsh abstaining, on a requirement that short-term rental owners maintain a list of guests for one year with contact information, which could be provided to law enforcement upon request.
The Common Council's actions on the draft ordinance mark a step forward in dealing with an issue that has been hotly contested in Green Lake since September.