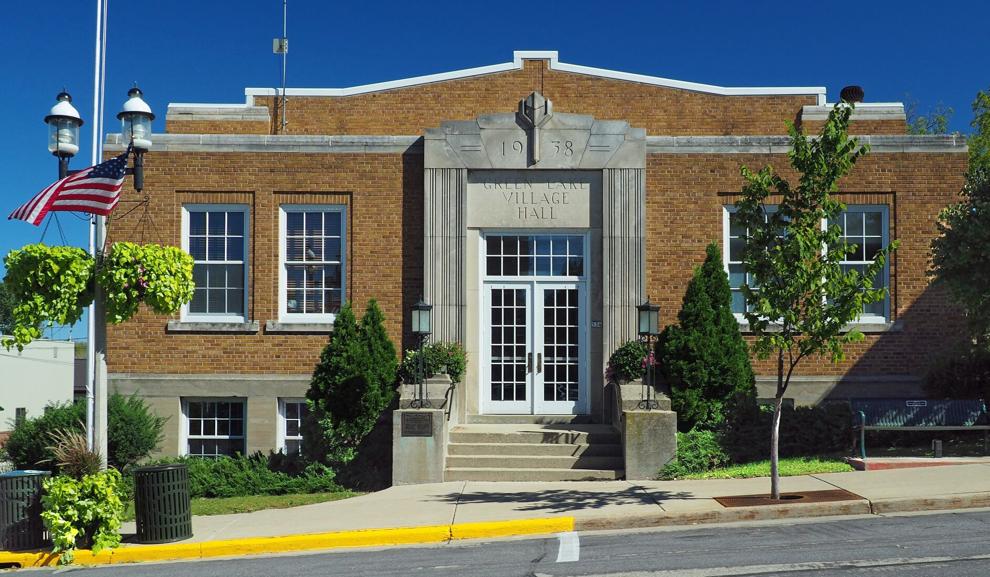 The Green Lake Common Council unanimously approved an ordinance Monday adopting the 2022 budget, which will not raise property taxes despite a more than $100,000 increase in expenditures.
Prior to the regular Common Council meeting, officials hosted a public hearing on the 2022 budget, which no members of the public attended.
In order to keep the tax rate flat at $5.50, the city moved $49,430 in surplus funds from 2021 into the 2022 budget. The $5.50 tax rate equates to a property tax bill of $550 for a $100,000 property.
Aside from a flat tax rate, the 2022 budget sees city expenditures increasing by 5.15% from $2.249 million in 2021 to $2.365 million in 2022, along with a 13% increase in revenue from $930,671 to $1.05 million, according to the budget ordinance.
At the same time, the city's property tax levy will decrease by 0.39% from $1.39 million in 2021 to $1.314 million in 2022, the budget ordinance noted.
Meanwhile, the assessed values for properties within the city of Green Lake decreased by $910,000 from $239.8 million in 2020 to $238.9 million in 2021.
The city's tax levy for 2022 is based on property values on Jan. 1, 2021, according to City Clerk Barb Dugenske.
She explained that the January property values don't take into account renovations on the Heidel House Hotel and Conference Center, which reopened this past summer.
"Next year, we should have an increase in value because ... it'll be based on Jan. 1 2022, and Heidel House is completed," Dugenske said.
At a meeting last month, Mayor Ray Radis said he did not want the 2022 budget to raise taxes. He framed the budget as enabling the city to offer increased services at the same tax rate as 2021.
"Our intention is to keep it at a flat mill rate to not increase taxes; that's our goal," Radis said last month. "... Maybe next year, when inflation rears its ugly head, we'll have to raise taxes to cover it. For right now, I don't see a reason to push that when we can do without it."
In other news
In other news from Monday's Green Lake Committee of the Whole and Common Council meetings:
The Common Council unanimously approved a "Right of First Refusal" for the parking lot at the intersection of South and Lake streets. If approved by the Eileen Bauman Family Trust, which owns the lot, the document will ensure the city gets the first offer to purchase before it can be offered to other parties.

It also approved authorizing the submission of a Wisconsin Economic Development Corp. Community Development Investment grant for the proposed conversion of the former Green Lake County Jail into condos.

In addition, the Common Council approved park reservation permits for Ice Jam in Deacon Mills Park and for Green Lake Rotary lights in Playground Park. Along with the park permit, Ice Jam also received a Class B malt beverage license for Feb. 26, 2022.