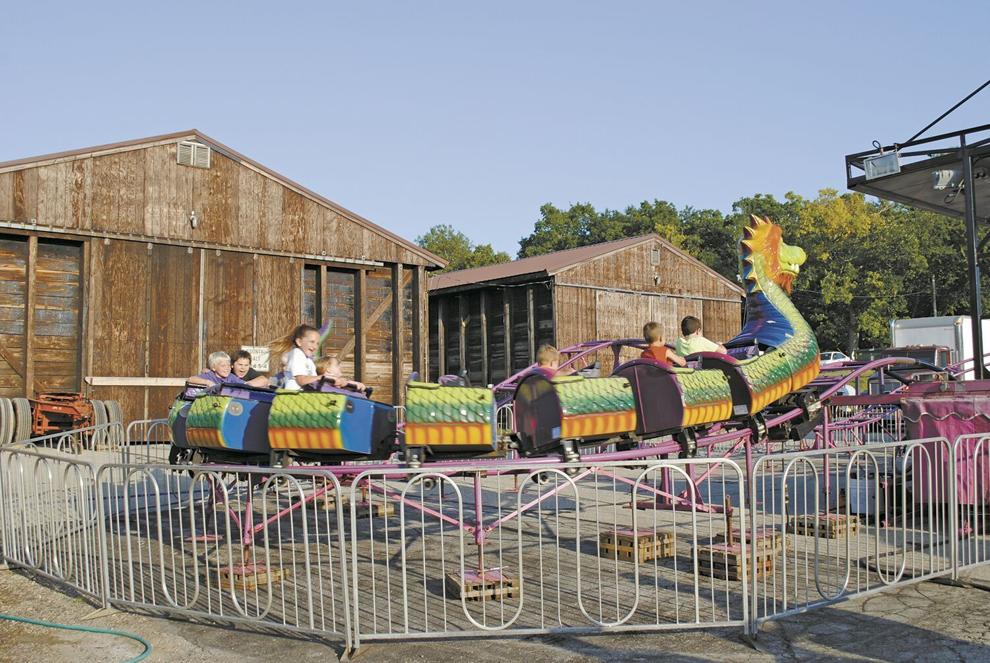 The Green Lake County Fair is back after a year hiatus due to the pandemic. It runs Thursday through Sunday with the theme of "How the West was Fun" at the County Fairgrounds on South Street in Green Lake.
"Everybody was so sad to not see this event take place," Fair Coordinator Kathy Ninneman said. "... It's something we take pride in and I think everybody is ready and wants to get back to the county fair."
The Green Lake County Fair's mission is to provide positive youth development and leadership skills, along with promoting family and community involvement through education.
Festivities begin before the county fair even begins with a horse show at the fairgrounds last week Saturday.
A large slate of games and entertainment is slated for the county fair's return.
To kick off the festivities Thursday, kids and adults also may enjoy carnival games that will continue throughout the weekend.
Rides open Thursday at 5 p.m. with $20 wristbands. Friday from 3 to 7 p.m. is Kids Day wristbands for $20.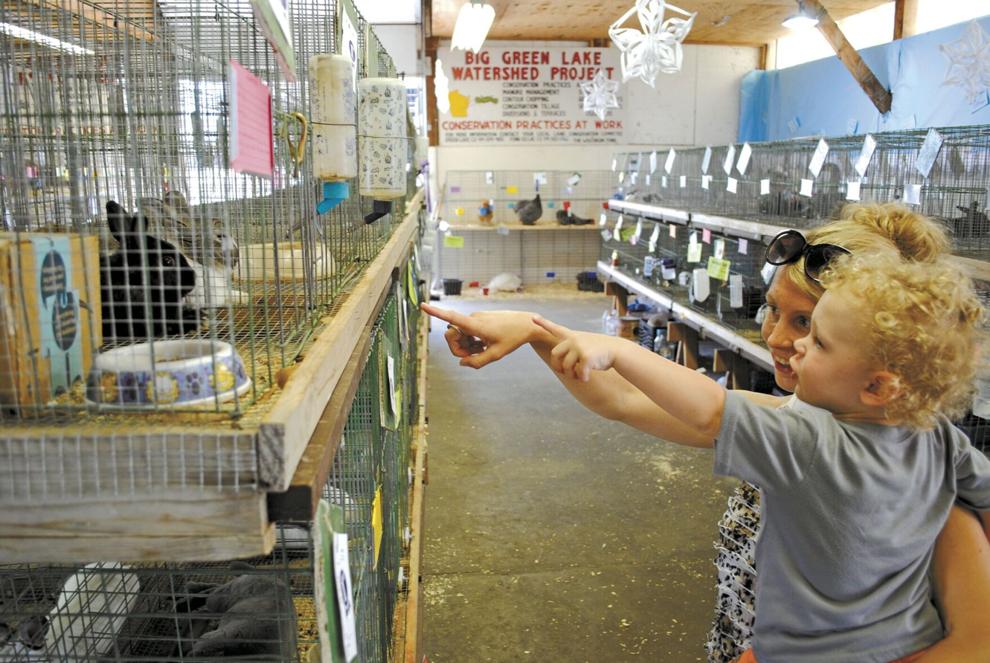 Rides begin Saturday at 1 p.m., with Family Day $20 wristbands until 10 p.m.
The traditional 4-H livestock show will be back in full force starting Thursday with the livestock auction Friday at 7 p.m.
Kids may listen to a story and make some crafts during a program by the Green Lake County libraries Thursday at 10:30 a.m.
Truck and tractor pulls will take place Thursday at 6:30 p.m. and again Friday at 7 p.m. on the track in the fairgrounds.
Kids can get their face painted by Dala and a balloon animal made by Dizzy D. Balloon Twister for free any day of the fair.
Fairgoers also will be treated to tunes by DJ Sonny and have a chance to win some prizes at Sizzlin' Sonny's Rockin' Roadshow Thursday from 6:30 to 10:30 p.m.
"He's lots of fun," Ninneman said. "He does a lot of interaction with the crowd and gets everybody up and moving."
Nick's Kids Show and Barnyard Adventures will treat young fairgoers to a weekend of excitement with shows Thursday, Friday and Saturday at 11 a.m., 2 and 4 p.m.
Friday will kick off with a pancake breakfast from 7 to 10 p.m. by the Country Clovers 4-H Club.
Fairgoers may end the night listening to some live music with a performance by Tom Winkers from 7 to 10 p.m.
Saturday will begin with the Ballweg's Kids' Pedal Pull at 10 a.m. and will let kids test their strength.
Kids may later test their archery skills with the Youth Archery Competition in the livestock show tent Saturday at 2 p.m.
Saturday also will feature the Demolition Derby at 6 p.m., as well as the Journey Beyond your Imagination hypnosis shows between 3 and 5:30 p.m. by hypnotists Kenda Summers and Jim Wand and Stelly the Hypno Dog.
The day will end with a beer garden on the grass where the Zac Matthews Band will perform from 8 to 11 p.m.
Sunday morning worship service will be hosted by Green Lake Federated Church at 10 a.m.
Clyde Olson & The Geezer will conclude the fair with live music in the entertainment tent from 2 to 5 p.m.
"The upper generation can come in, polka dance and enjoy some nice entertainment from them to end the county fair," Ninneman said.
For more information on the fun planned for this year's county fair visit www.greenlake.extension.wisc.edu/fair.