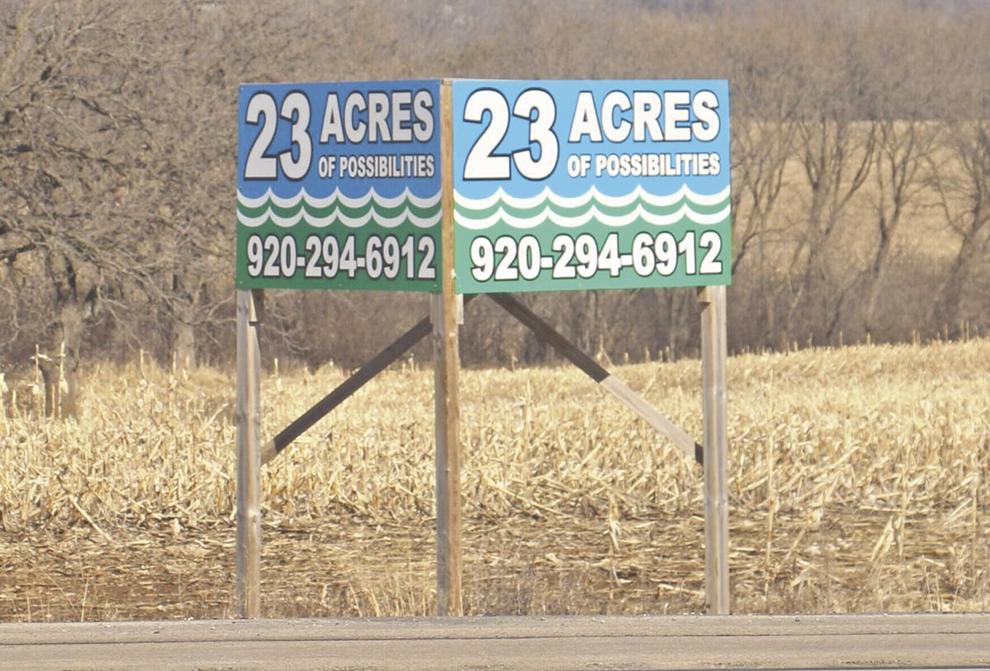 After years of discussion, the city of Green Lake may have finally found a developer interested in developing the Highway 23 Industrial Park, but negotiations with the city are still in early stages and a formal presentation to the Common Council in closed session is anticipated for next month.
Even so, the Common Council took action Monday to get the process moving as it voted 4-2 to approve a proposal from Kunkel Engineering Group to create a certified survey map (CSM) for the Highway 23 Industrial Park.
The city has been trying to sell the plots of open land between Stuart's Landscaping & Garden Center and the Green Lake Mobile Home Park along Highway 23 since at least 2017.
Mayor Ray Radis introduced the potential development during Monday's Committee of the Whole meeting, noting a developer was interested in developing a 10-acre parcel of the 23-acre industrial park.
"We have an interested party in that land to do a development that will bring taxes and employment to the city of Green Lake," he told council members. "... At this point, we have a party that's ready to go. They're going to do a presentation in the December council meeting, in closed session, about what they want to do."
He said creating a CSM is the first step, which costs $2,680. The Wisconsin Department of Administration (DOA) describes CSMs as a map of four or fewer parcels of land that creates a record for the register of deeds office.
CSMs can be used for dividing land for sales, creating lots for development, reconfiguring parcels within a subdivision, adding land to a subdivision, defining lands dedicated to the public and consolidating land parcels, according to the DOA.
Ald. George King, who cast one of the two "no" votes to create a CSM, said it was too early in the process to commit to creating a CSM.
He felt the Common Council should hear from the prospective developer first, and then approve creating a CSM.
"It seems unnecessary," King said. "... We may not like their presentation. I have no idea what it is."
King was joined in voting against the CSM by Ald. Jim Jahnke.
Radis said he had seen the presentation from the developer, and liked it. However, he added that it ultimately will come down to what the Common Council wants.
Ald. Jon McConnell said the CSM will give the city and the potential developer a better idea of what a development would cost.
"We don't know if we're going to proceed with it until we know what the costs are," he said. "We have some preliminary costs of sewer and water ... and some infrastructure, but until we have something finite that we're shooting for, we don't know for sure."
The Commonwealth reported in 2019 that the infrastructure cost for the industrial park could range from $500,000 to $901,541 depending on a potential buyer's needs.
In February 2021, Ald. Chris Foos said in late 2020 the city found the infrastructure costs to be lower than the 2019 figures.
That's because there's existing infrastructure that comes up to Highway 23 from Crossroads Market, so developing the industrial park would require connecting water, gas and electric across Highway 23, Foos said at the time.
He added that the Highway 23 location was ripe for development as it sits on one of the most travelled roadways in Green Lake County and is in close proximity to Crossroads Market and Dollar General, which have been successful since launching.
"That stretch is important because it gets so much traffic with great exposure from the east, west, north and south," Foos said in February. "It also connects to the surrounding communities."