Green Lake resident Nancy Hill has dedicated most of her adult life to helping the community.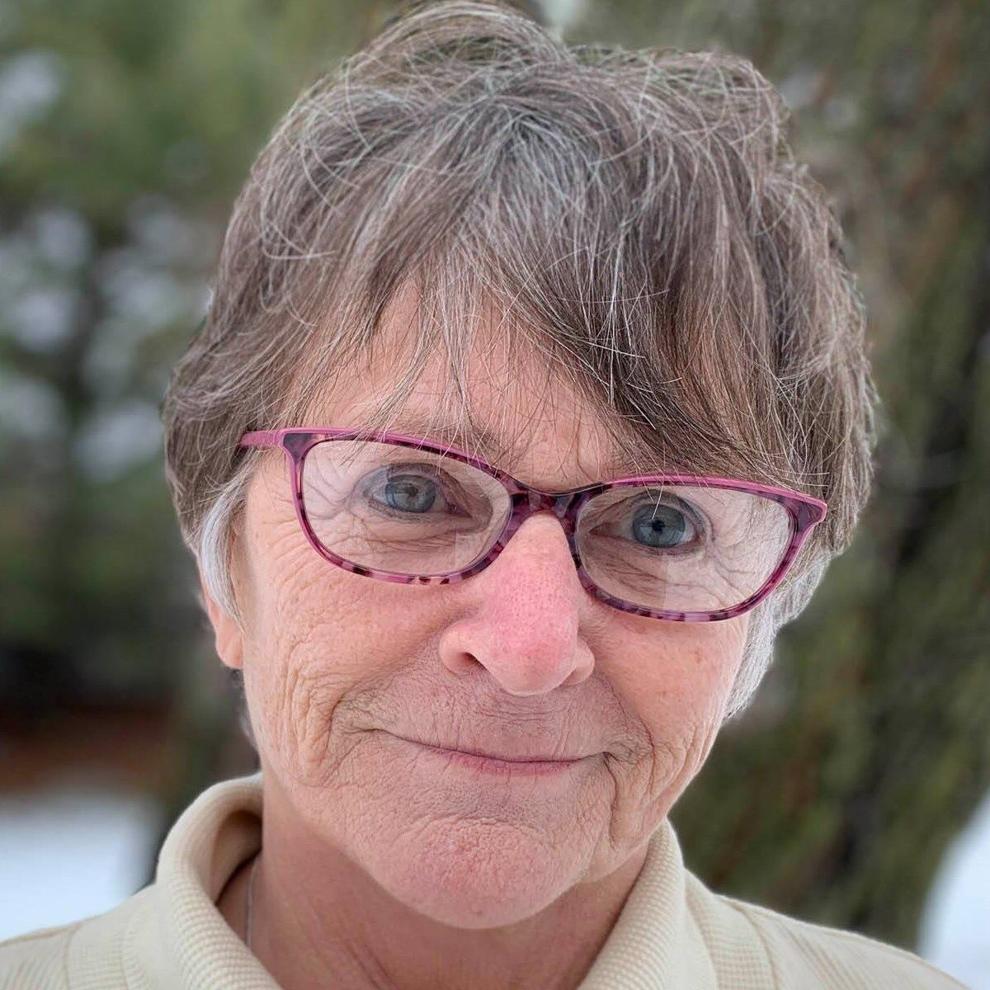 But now, she needs the community's help.
Hill, who has previously served as the Green Lake Association executive director, a Thrasher Opera House board member and Rotary Club member, is in desperate need of a new kidney.
She has lost function in both kidneys, it has limited her contact with the outside world to dialysis appointments three times a week for four hours.
Although dialysis filters her blood and removes unwanted toxins, waste products and excess fluids, Hill expects her health to gradually deteriorate over the next two to three years without a new kidney.
"At that point, my intention is to stop dialysis; and then I would die," Hill said, adding that a new kidney could extend her life for an additional seven to 15 years.
Her battle with kidney disease began a few years ago, when her primary care physician found that Hill's kidneys weren't performing.
In 2019, her nephrologist in Milwaukee told her that she would be on dialysis in six months if her condition didn't improve.
"That was a big surprise to me because during the whole time I felt relatively normal," she said. "For some time, I had been getting more and more tired and I had been taking naps in the afternoon and the naps were getting longer, but I didn't think anything of it."
When Hill's condition continued worsening, her nephrologist in Milwaukee suggested she see a specialist in Oshkosh, which is a little closer to home.
At that point, doctors put a fistula in Hill's arm, which would eventually be used for her dialysis treatments.
Then, at the beginning of last year, Hill got pneumonia in both lungs and doctors could not determine the cause.
"I think that was the point at which my kidneys just collapsed and they could no longer function at all," Hill said.
At that time, the fistula in her arm was not ready to be used, so doctors had to put a catheter in Hill's chest to circulate the blood and perform dialysis.
Several weeks later, when the blood vessels around the fistula had toughened up, doctors removed the catheter and began performing dialysis through Hill's arm.
Since then, Hill has been on dialysis Mondays, Wednesdays and Fridays from 6 to 10 a.m.
"Those days are challenging; it's uncomfortable for me, not the dialysis done at the center [because] that's been tweaked enough so that I'm quite comfortable," she said. "Though, filling those four hours is kind of hard because my right arm is my dominant and I can't move that for four hours."
As a result of her condition, Hill gets "very depressed" on dialysis days and she has to be exceptionally careful about social distancing amid the COVID-19 pandemic.
Beyond coronavirus, she has to be careful not to be exposed to other kinds of bacteria and viruses because her immune system has been weakened.
"I could die from the common cold," Hill said, noting that's one of the reasons she's been trying to get the word out to find a new kidney. "I'm still pretty healthy except for my kidneys; the healthier I am, the better chance I have of caring for a new kidney and making sure I don't somehow damage it."
Due to her condition, Hill's only exposure to the outside world comes from her dialysis appointments, which is in stark contrast to her life before kidney failure when she was an active community member.
Although she had wound down her community involvement a bit in recent years, Hill actively participated in the Rotary Club, helping fund-raise for local service groups.
She also sat on the Caestecker Public Library Board of Directors and oversaw the construction of two libraries, one which now serves as the headquarters for the Green Lake Historical Society and the library's current facility at 518 Hill St.
Hill also served as executive director of the Green Lake Association, helping increase membership and create a program to protect the lakeshore.
Additionally, she was on the Thrasher Opera House Board of Directors in the early days when the group was working to restore the historic venue.
"I miss meeting new people," Hill said of her life in social isolation. "I don't see my friends; we talk on the phone, but that's not the same. I'm also not seeing my family much.
"It's lonely, it's confining and I'm tired."
Beyond returning to a semblance of a social life, a new kidney would allow Hill to be a part of her five grandchildren's lives.
She also would like to travel the world and experience other cultures as her son-in-law is of Indian descent and Hill used to travel to India to visit extended family.
"While I'd still have to be very, very careful, it's different than traveling on dialysis because I would have to make arrangements to receive treatment," Hill said.
Another project Hill hopes to finish is writing a family history as she has done a lot of genealogy research.
To help her receive a new kidney, Hill's friends have created the "Nancy's Kidney Quest" Facebook page and are working on content for a billboard that has been donated by Outdoor Impact, which will be located on Highway 23.
"I'm kind of uncomfortable being the center of attention because, usually, I'm involved in a cause that needs help," she said. "I've generally been helping others, but now I'm on the opposite side of it."
Although some have offered to donate a kidney, Hill said they have not met the requirements as some medical conditions can prevent someone from being a living donor, including uncontrolled high blood pressure, some mental health conditions that require treatment, diabetes, cancer, HIV, hepatitis or other acute infections.
Even so, Hill expressed a deep gratitude to those who have tried to spread the message and those who have tried to become living donors.
"I don't have the words to express how grateful I am," she said. "I'm so thankful to everyone that has helped to try to spread the word. … While I may have lost the function of both kidneys, I have not lost hope; I don't want to give up on my dreams."
For anyone interested in finding out if you are eligible to be a living donor, call Aurora Healthcare's Donor Coordinator Jeffrey Klister at 414-646-0584.