Green Lake School announced the students in grades 7 to 12 that were named to term two honor roll for the 2020-21 school year.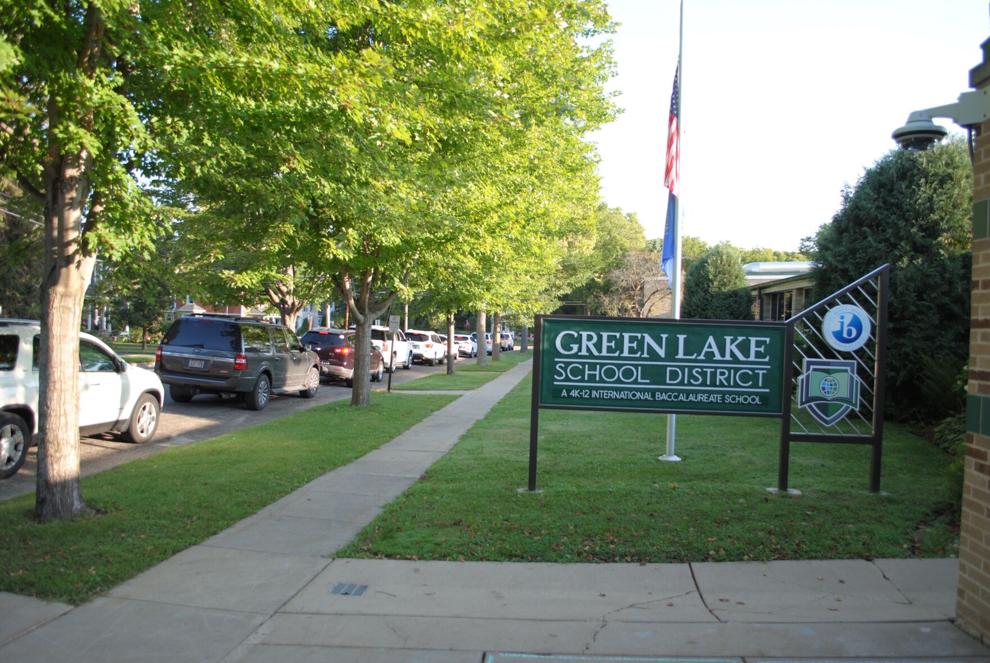 Students on the list include:
HIGH HONORS (GPA 3.75-4.0):
Seniors — Morgan Chyma, Raven Davis, Alexander Douglas, Amber Grim, Michaela Kosti, Reese Meilahn, Kelsey Morgan, Adam Richter;
Juniors — Jesse Mahoney, Nolan Madrigrano, Emma Moore, Kelsey Olmen, Addison Poock, Paris Prahl, Dominique Schwartz, Bret Sell, Shawna Stibb, Jack Taylor, Olivia Woloszyn;
Sophomores — Ethan Carter, Carley Chyma, Garrett Clark, Ella Hoch, Kaitlin Jacoby, Avery James, Caleb Meiborg, Jacob Moore, Avery Nigbor, Erik Olmen, Hope Pelland, Ian Sandberg;
Freshman — David Chier, Meghan Gilbert, Cameron Sandberg, Samuel Sonntag, Ethan Stibb, Allison Trapp, Jayden Viars, Chandler Wood;
8th Grade: Kyle Bond, Meredith Clark, Emily Gryske, Mattox Lo, Blake Meiborg, Elliat Zodrow;
7th Grade: Zoey Girmscheid, Emilie Hurley, Anna Johnson, Lukas Lo, Samantha Searles, Rhys Taylor and Siera Whiting.
HONORS (GPA 3.5-3.749):
Seniors — Rhiannon Hall, Shaeley Hoch, James Hurley, Henry James, Lauren Pulice;
Juniors — Jonah Curtis, Alex Meilahn, Cassie Toth, Jenna Zodrow;
Sophomore — Mila Chetto, Claire Trapp, Stacia Viars;
Freshman — Gabriella Mirr, Felicia Ciukaj, Lauren Egbert, Ryleigh Harmsen, Sophia McCarthy, Ryan Pavelec;
8th Grade — Henry Boerson, Elenor Eilertson, Elsie Feider, Frankie Menting;
7th Grade — London Wagner, John White and Peyton Zamzow.
HONORABLE MENTION (GPA 3.0-3.499):
Seniors — Genevieve Bojarski, Jaden Spears, Lexus Toth, Emma Vrechek;
Juniors — Joel Bowman, Kera Hollatz, Dorothy Molthan, Derek Zamzow;
Sophomore — Logan Alpren, Austin Deibert, Michael Taylor;
Freshman — Maddux Poock, Mollie White;
8th Grade — Moritz Deegen, Nicholas Riggs, Leif Selthofner, Maddy Viars, Ava Vrechek;
7th Grade — Dallas Deibert, Conner Newcomb, Hallie Siegel and Klaeton Stibb.