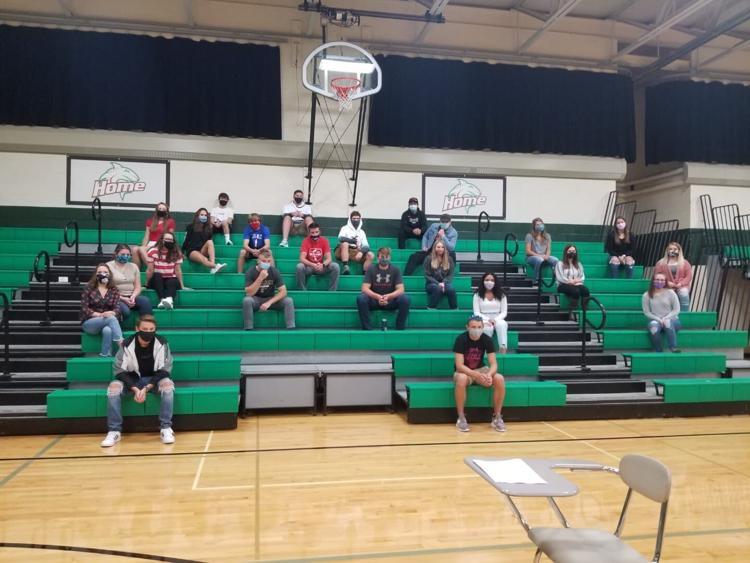 Ahead of the basketball, swimming and wrestling seasons, the Green Lake School Board Wednesday approved adopting procedures established by the Trailways Conference for winter sports.
According to Superintendent Mary Allen, the Trailways Conference hosted a nearly two-hour meeting earlier that same day to iron out a set of spectator policies that will be consistent between all schools in the conference.
"We finally have some agreement around what is going to happen with winter sports," she said. "And the one thing that I'm really happy to say is that all spectators and participants will be masked, regardless of the governor's mandate."
That means, if the statewide mask mandate is overturned during the winter sports season, student-athletes and spectators will be required to wear masks.
"This will be consistent throughout all of the Trailways games that we play, so we won't have to go to a school and worry about people being unmasked," Allen said.
Additionally, as a result of the meeting, each student-athlete will be allowed to invite two spectators and there will be no student sections at games.
At the Trailways meeting, Allen noted some schools were fighting to allow student sections at games.
"I understand why they want students to be there — it is a big part of student life — but it was voted on and by a mere margin, it was decided that there would be no student section," she said. "So we're really limiting the number of people allowed into games or matches; and the biggest point was to be consistent throughout the conference, so that when we go places we know what we're going to be encountering."
School Board member Matt Bond felt the Trailways mask and spectator policies were "very much inline with what we've been talking about in Green Lake."
"I would move to approve this as presented," Bond said ahead of the vote on the winter sports procedures.
The motion was seconded by School Board President Andy Gryske and unanimously approved by the School Board.
Allen noted the season already began for middle school boys' basketball, high school girls' basketball, while high school boys' basketball, wrestling and swimming start Monday.
"That's been going pretty well," she said. "There aren't a lot of kids in middle school going out, so that is kind of helpful [because] they can social distance very easily."
Even so, she expects some games to be canceled as the season progresses, but she's hopeful that teams will adjust accordingly and make the most of the situation.
"You can watch the games being canceled as we go along just like football, but for right now the schedule is going to stand," she said.