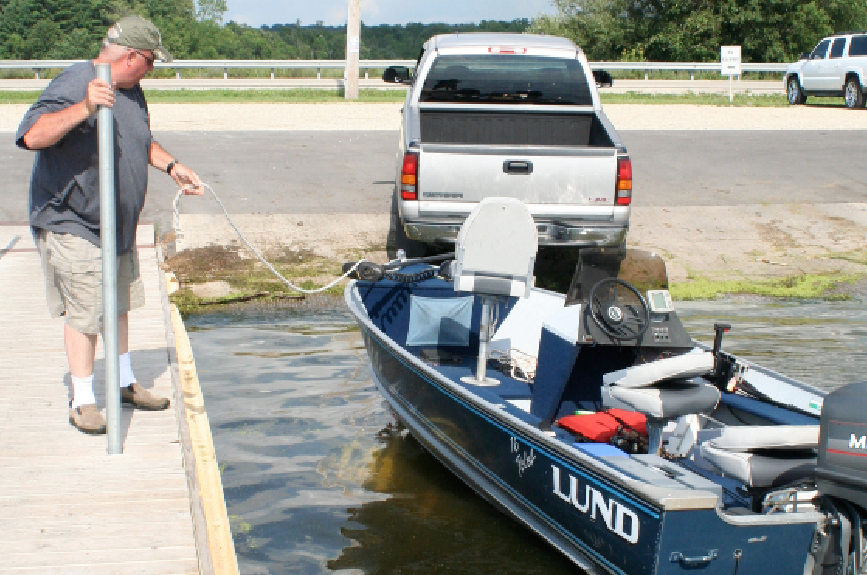 A month after grievances were aired over Green Lake's commercial boat launch fees, the city's Park and Recreation Board tweaked the city's boat launch policy last week Wednesday.
The Park and Recreation Board voted to increase the daily boat launch fee from $5 to $7, increase the resident annual fee from $20 to $30 and to increase the non-resident fee from $30 to $40. It remains unclear what will happen to the city's commercial boat launch fee, however, as it was determined to not be in accordance with state guidelines.
According to City Clerk Barb Dugenske, the annual commercial boat launch fees will "be held in abeyance" — a state of temporary disuse or suspension — until the issue is resolved.
"I don't think they've really decided for sure what they want to do with the commercial boat launch," she said last week Friday. "... That was left just kind of hanging."
The changes still need to be approved by the Green Lake Common Council before they take effect.
At last month's meeting, Norton's Dry Dock owner Chuck Hurley criticized the annual commercial boat launch fee of $650, arguing that the annual fee violates DNR guidelines.
The board opted to table the discussion until the following month's meeting and review the city's boat launch fee policy with the Wisconsin Department of Natural Resources (DNR).
After last month's meeting, board member Stephen Siders looked into the legality of Green Lake's previous boat launch fee ordinance.
His research with the DNR found that municipalities cannot charge higher fees based on whether the person using a public boat ramp is engaging in recreational or commercial uses.
Additionally, Siders said the only way for the city to charge an annual fee for commercial users of $650 was to get prior approval from the DNR, noting the current ordinance "is not in sync with state approval."
"Our current ordinance needs to be updated," he said. "We have at least one section of it which is not in concert with the current state regulations."
Board member Kyle Wiggs noted the $650 fee helps save some business owners money as they launch more than 100 boats per year and $7 multiplied by 100 is $700.
"You'd buy the $650 pass because you wanted more than 100 boat [launche]s," he said, adding that a commercial enterprise only launching 50 boats wouldn't see the same benefit from the $650 annual boat launch fee.
During the meeting, Shoreline Boat Center owner John Meiborg provided some background information regarding how the $650 fee came to be.
He said the city met with commercial enterprises utilizing the boat launch and came up with "$5 a day for unlimited use for 130 days," which came out to a $650 annual fee.
Initially, Meiborg added that it was billed as a donation, rather than a permitted fee.
"That's how we came up with $650," he said.
In order to charge a $650 annual commercial boat launch fee, the city would have to submit a form to the DNR for approval.