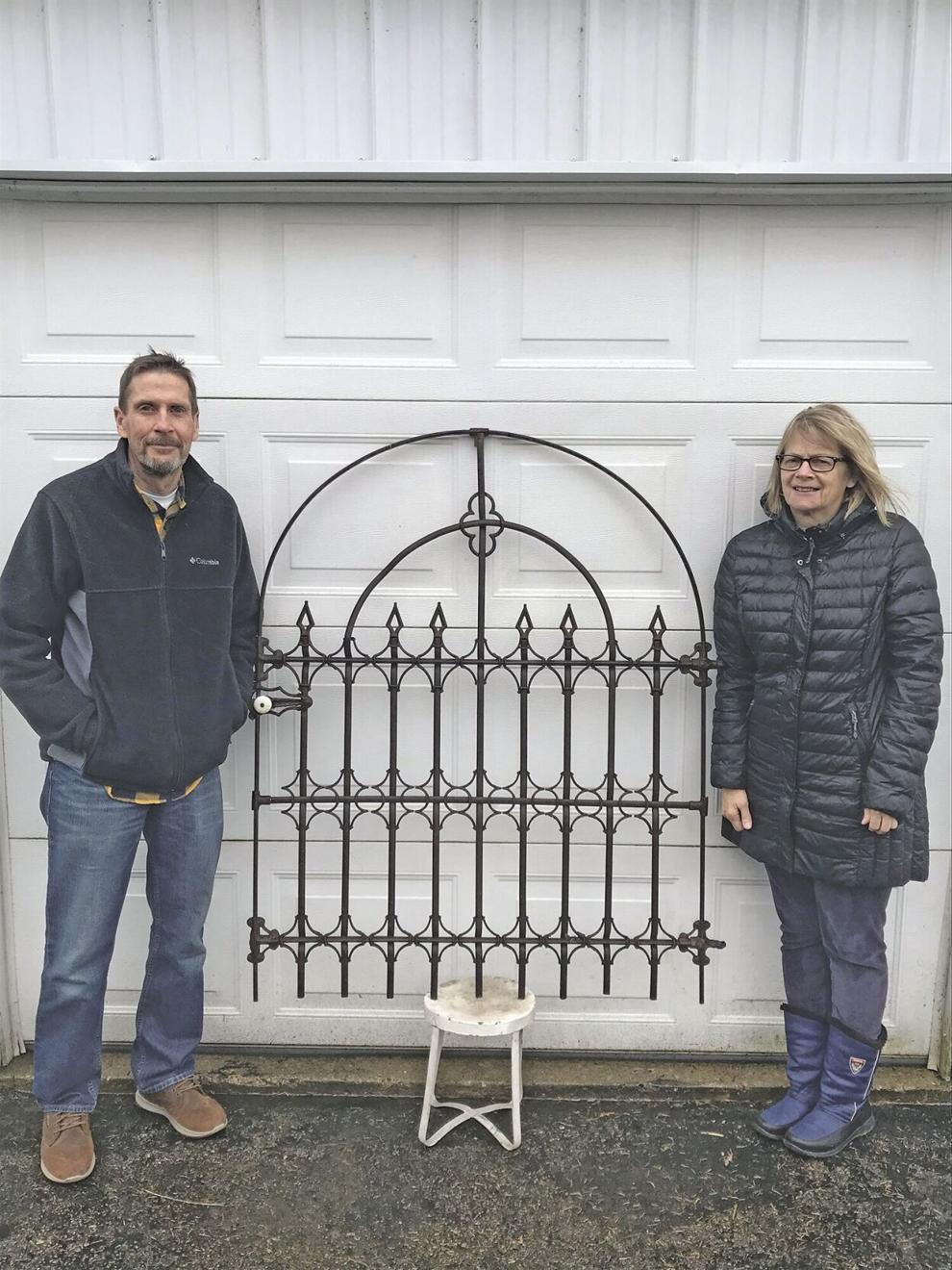 Area resident Dave Berndt received a phone call Sunday, March 22 about a gate, which turned out to be the missing gate from the Bonesteel Cemetery.
The couple who called him was John Splitt and Colleen Kok, shown above, of Ripon.
"What a find; John and Colleen said they were out for a drive and stopped at the cemetery and saw the style of fence," Berndt said. "When they got home their old gate in the garden looked the same.
"They said it had been there for as long as they remember."
Berndt thanked them and is working to put the gate back up.