Less than a week after discussing the possibility, the Green Lake Common Council paved the way for restaurants to begin serving alcohol outdoors.
In a 5-1 decision Monday, the Common Council approved an ordinance allowing the city clerk to issue a special permit allowing businesses to use adjacent public sidewalks and parking spaces for dining and drinking, as well as other business transactions until Dec. 31.
However, to receive a permit, businesses must apply and the application must be approved by the public works department, the police department and the building inspector. If a permit is denied, applicants can appeal to the Common Council.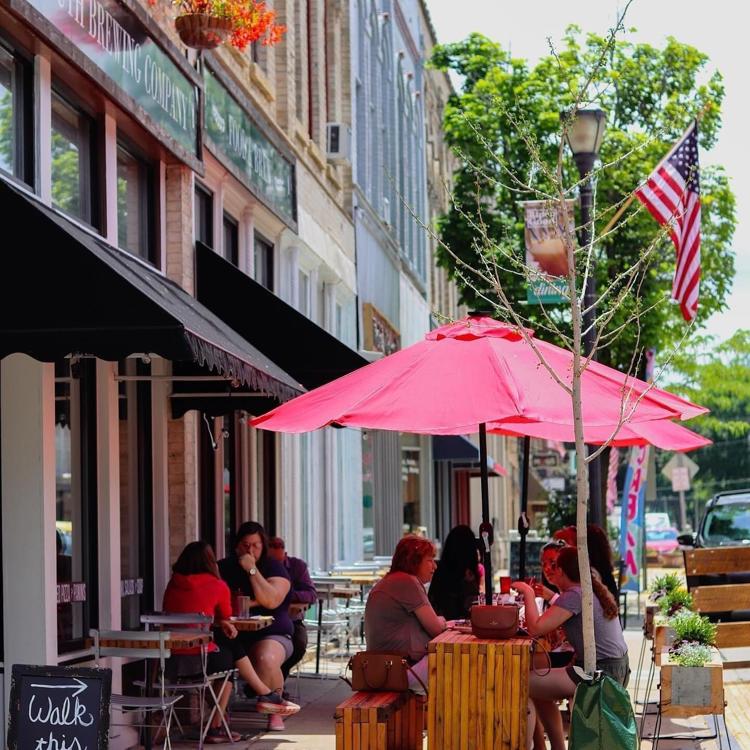 In order to serve alcohol outdoors, adjoining businesses are required to have a liquor license and alcohol must be consumed under the supervision of the business.
Additionally, businesses serving food and alcohol outdoors must comply with state and county regulations regarding the safe handling of food.
Outdoor spaces are not limited to restaurants, as retailers also can apply for a permit to display merchandise and conduct other business transactions outside.
Permit-holding businesses also are required to gain liability insurance for the licensed outdoor space and sign an agreement to hold the city harmless from liability.
The topic of outdoor dining initially came before the Common Council at last week Tuesday's Committee of the Whole meeting, when Chops Fine Dining manager Anne Murphy spoke on the issue.
She explained that the restaurant's customers have expressed interest in outdoor seating, and that the restaurant would like to close three parking stalls to erect a wooden deck, similar to the one at Knuth Brewing Co. in Ripon.
Likewise, Adam's Rib manager Rachel Nitz attended last week Tuesday's meeting and explained that when Adam's Rib offered outdoor dining a few weeks ago, it would likely have been more popular if customers were allowed to drink alcohol outside.
"We just closed the road and we put tables up there, but I didn't have a whole lot of people that wanted to sit there because they couldn't drink there," Nitz said. "So that caused a little bit of an issue. If it was for an event like Harvest Fest, for people just to eat outside would be great and if they could actually sit and have a cocktail at the table, it would be even better."
While many aldermen were outspoken in their support of the ordinance at both meetings, it did not pass unanimously Monday as Ald. James Jahnke voted against it.
"I think we should bring it back next month," Jahnke said prior to the vote.
The aldermen who voted for the ordinance voiced concerns that if a vote were delayed until next month's Common Council meeting, it would be too late for Harvest Fest.
"I would like to give these businesses what they need," Ald. Liane Walsh said. "It's been a tough time for everybody."
While the ordinance passed 5-1, the Common Council can vote to amend it and retains the right to remove a business from the street for public safety.
Because the ordinance expires Dec. 31, City Attorney Daniel Sondalle said the city can re-evaluate the COVID-19 situation before the next summer tourism season to determine if another ordinance will be necessary.
IN OTHER NEWS
In other news from the Common Council Meeting:
The Green Lake Common Council approved the purchase of a video conferencing system, using $9,850 of a $16,000 Routes to Recovery COVID-19 relief grant from the state. Officials said the system will make it easier for the community and Common Council to attend meetings remotely.
The Common Council approved the Wellhead Protection Plan and draft ordinance, which aim to protect the municipal water supply by establishing a groundwater protection overlay district. The draft ordinance and project plan still need the approval of the Plan Commission.
The Common Council also approved a motion to request proposals for a five-year contract for trash and recycle pickup. Trash pickup would be weekly, while recycling would be every other week.