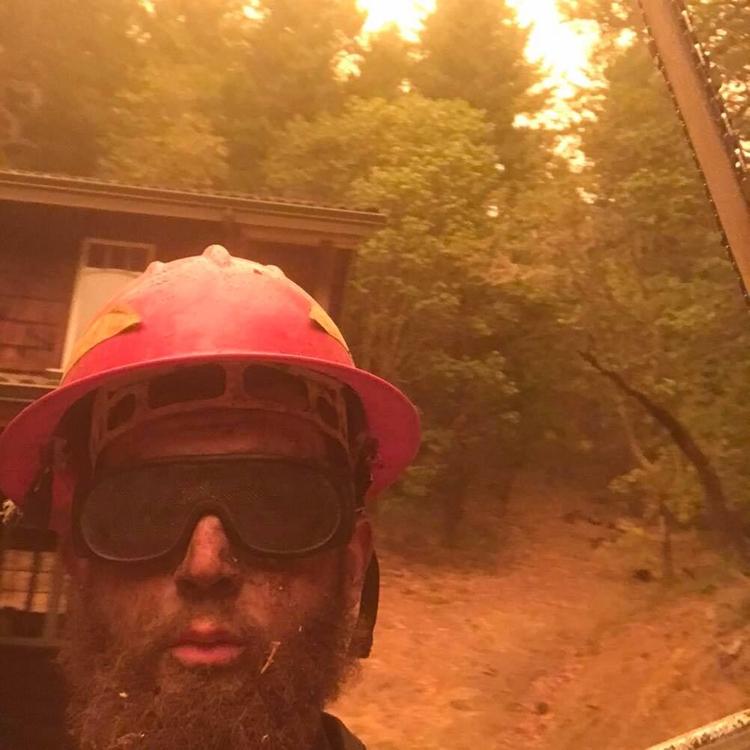 Tens of thousands of people have been forced out of their homes, leaving behind a sense of certainty and belonging, because dozens of wildfires have burned through the West Coast over the last month.
Millions of acres in California, Oregon and other parts of the western United States have burned, killing more than 30 people, destroying towns and blanketing communities in heavy smoke.
As families evacuate the devastation, there's a select group that rises to the occasion and literally runs toward fire.
Green Lake School District alumnus Sebastian Makolaj Nowicki is one of the heroes working to put out the blaze.
Nowicki recently spent 21 days in a row fighting wildfires. Eleven of those were spent fighting the Slater Fire, which he noted extended from the Oregon border down to Happy Camp, Calif., and threatened countless homes in the Takilma Valley in Oregon.
"After six nights of backburn operations, the threat to structures has mostly been mitigated at this time and the smoke has cleared enough to utilize air support," he told the Commonwealth last weekend.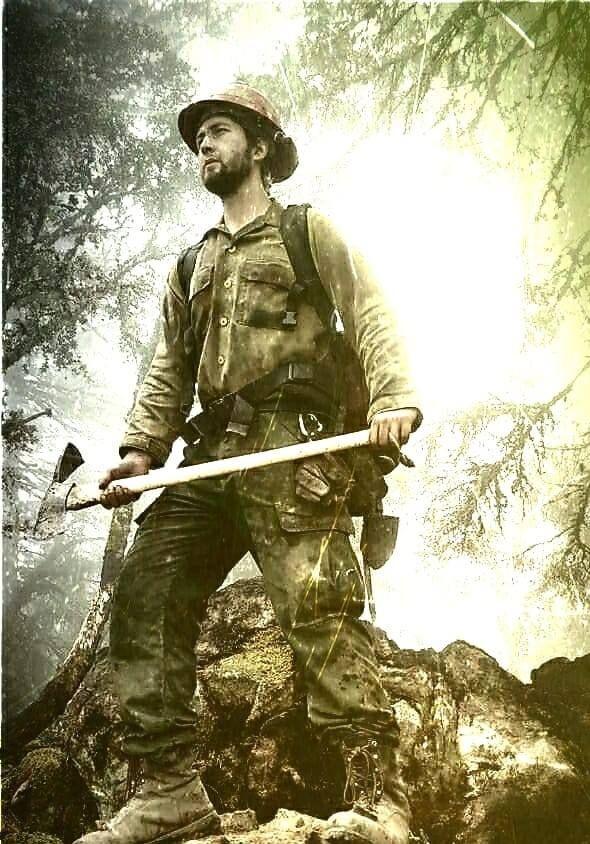 After working multiple, 16-hour days, he was awarded a 48-hour break this past weekend before returning to the Slater Fire earlier this week.
Prior to fighting fires, however, Nowicki grew up on a dairy farm in Poy Sippi, Wis., and moved to Green Lake in the 7th grade.
After graduating high school in 2016, Nowicki attended the University of Wisconsin-Stevens Point and completed three semesters, before deciding to join the workforce.
He then moved to Merlin, Ore. after applying and interviewing for a position with Grayback Forestry, a premiere wildland firefighting contractor on the West Coast.
Nowicki began working for Grayback Forestry April 2019. Since joining the company, he has fought fires in Oregon, California and Colorado.
"It is never certain where you're going or for how long," the Green Lake graduate said.
Nowicki noted he works on the fire line, where his responsibilities include using hand tools to construct a trench to prevent the spread of fire and remove burnable material to contain a fire.
Additionally, Nowicki added every crew member is responsible for wearing personal protective equipment and to watch for hazards that may threaten others, such as dead trees or branches at risk of falling.
Recently, his responsibilities grew to include using a chainsaw to fell trees and using a torch to backburn.
"You are responsible for every piece of gear you use, and the weight quickly adds up," he said.
In fighting the Slater fire, the Grayback Forestry crew worked 16 hours a day. The longest shift that Nowicki has heard of someone working is 32 hours.
He explained that if a crew works longer than 16 hours, it is required to take 24 hours off for rest, which "can impede progress of achieving a goal."
While countless hours of manpower have been devoted to fighting the fires, there may be more proactive solutions as scientists believe the main drivers of wildfires are plants and trees drying out due to climate change and more people living closer to areas that burn.
To prevent wildfires, Nowicki believes the United States needs to invest in better forest management practices.
"During the rainy season, Grayback Forestry clears brush from forests and completes prescribed burn operations," he said, as an example. "This is known as 'fuels reduction.' The overabundant growth is burnt in a controlled scenario, reducing how quickly fire would spread in the worked area. This allows older trees more sun, water and nutrients from the soil."
Overall, Nowicki is proud to be doing something that makes a difference and he hopes others pursue their passions.
"Persistence will allow one to achieve anything they set their intention to," he said. "Don't let your dreams be dreams."