Green Lake Mayor Ray Radis announced Tuesday that the Heidel House developers and Fiore Companies had agreed on a closing date of Wednesday, Sept. 30. The closing will be followed soon after by a groundbreaking ceremony.
Prior to the announcement, however, the Green Lake Board of Zoning Appeals Monday denied zoning variance to allow Heidel House developers to construct an open-air, seasonal-use pavilion within the 35-foot maximum of the ordinary high-water mark.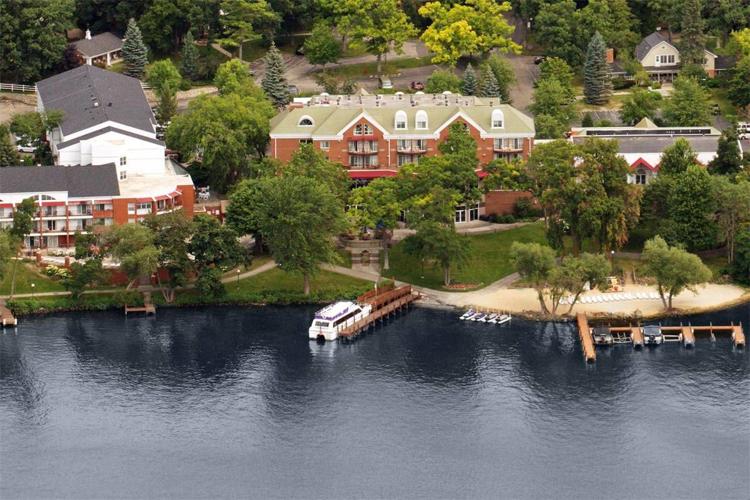 If variance had been granted, Green Lake Hotel Group LLC could have constructed a shoreline pavilion that would have been used to host weddings, banquets and other events.
Under current zoning rules, buildings are required to be 75 feet from the ordinary high-water mark.
In denying Green Lake Hotel Group's request, City Clerk Barb Dugenske noted the board cited multiple reasons, ranging from potential noise complaints to other available spaces on the property.
The Board of Zoning found that denying variance would not create an undue hardship for Green Lake Hotel Group because there are other sites on the Heidel House property to locate a pavilion.
Prior to the meeting, numerous residents wrote to the board, asking it to deny Green Lake Hotel Group variance, believing it could cause a neighborhood disturbance.
One such resident was Andy Zeratsky, who noted allowing variance would "undermine the spirit and purpose of the zoning code."
Zeratsky feared the pavilion would prevent the shoreline from being clear of buildings, could lead to noise and commotion for neighbors and could decrease property values.
Another resident, Michael Hawkes, also expressed concerns of possible loud noise emanating from the pavilion once it opens.
"It will be like living next to a fraternity house from May to October, but without the quiet mornings since the venue will need to be cleaned and prepped for the next event as early as possible," Hawkes said.