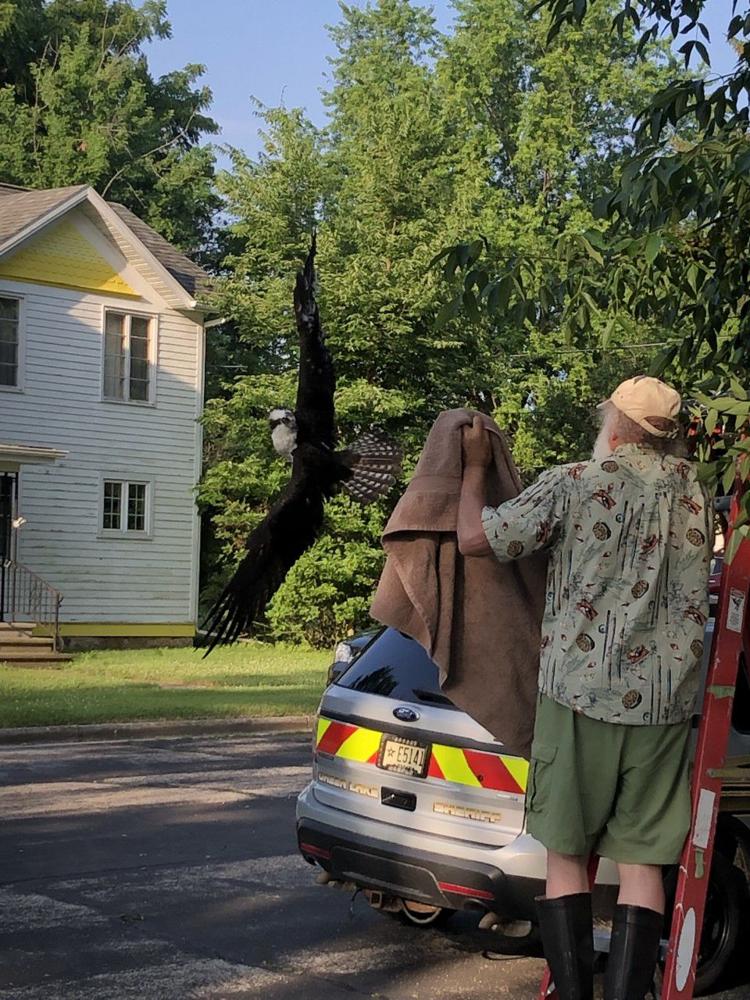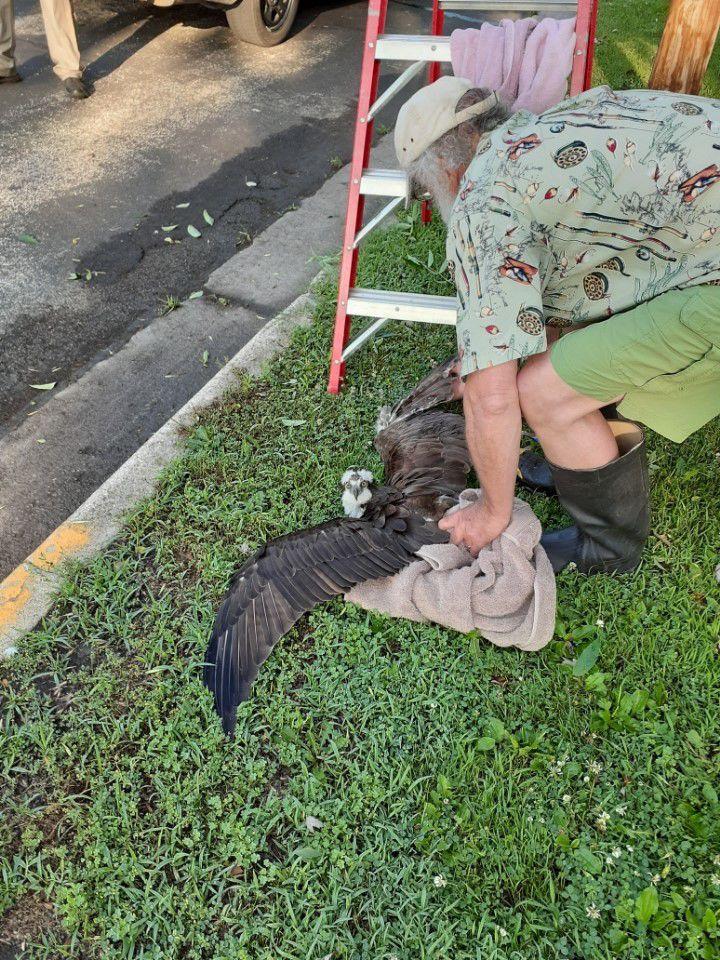 Every morning at 7 a.m., Freeland Film Festival Coordinator Evelyn Galster walks around the neighborhood.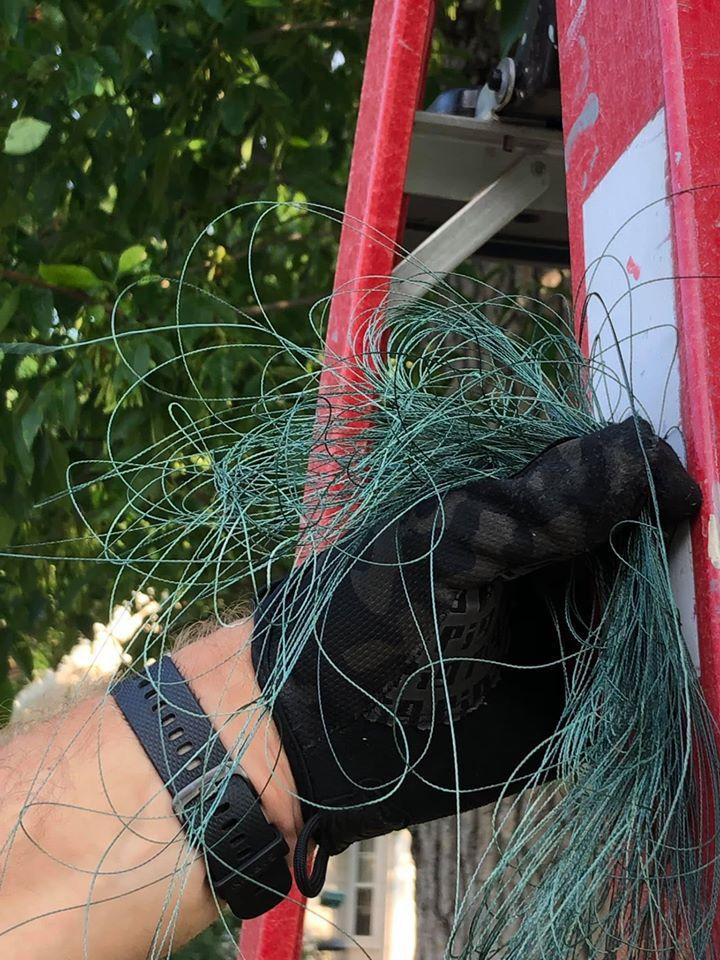 But last week Wednesday, something peculiar happened as she left the house.
Her neighbor, Helen Smith, was outside and looked concerned. As Galster approached, Smith said, "There's a hawk in your tree."
Galster looked up and saw what was actually an osprey, hanging about 12-feet in the air by its wing, which was caught in the tree by a tangled mess of string.
"I was just thinking, 'This can't be comfortable for this poor bird,'" Galster said.
An officer from the Green Lake County Sheriff's Department arrived and explained that he didn't have the proper training to safely rescue the animal.
Galster began brainstorming possible people that could help the bird. She decided to call Thomas Eddy, vice president of conservation for the Green Lake Conservancy, to see if he could contact local falcon expert Eric Ratering.
"I was wondering, 'How do I get a hold of him?' So that's when I called Tom Eddy and said, 'Do you have Eric Ratering's number? I have a hawk or something stuck in my tree hanging upside down,'" Galster recalled.
Fearing the bird could be traumatized if it stayed in the tree much longer, Eddy grabbed a pair of scissors and a towel before hopping in the car to drive to Galster's house.
Read the full story in the July 16, 2020 edition of the Ripon Commonwealth Press.