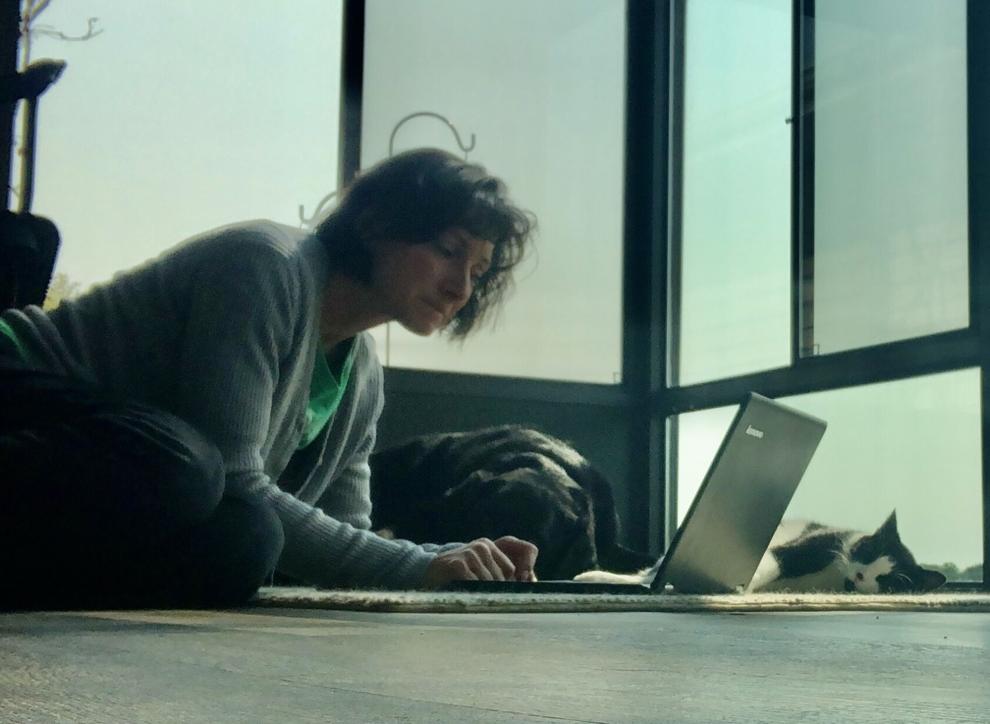 As cases of COVID-19 continue to increase across Wisconsin and Green Lake County, the Green Lake School District hasn't been immune.
In a letter to families last week Thursday, Superintendent Mary Allen wrote that in order to keep the community informed about the number of active cases, the district is working to create a COVID-19 dashboard on its website.
As of last week Thursday, the Green Lake School District had five active cases among students and staff members since the beginning of the school year, and as a result 14 students and staff had been asked to quarantine.
The superintendent added that the school will remain open, and that the decision to close or move to virtual instruction will be based on the "metrics."
"Green Lake County Health Department has provided a decision-making framework that will guide us in determining the best learning model for our students; in-person, hybrid, or virtual," Allen wrote. "The metrics are based on the level of community transmission, [and] the average number of COVID-19 cases per day in a 14-day period. We are watching the numbers carefully with the guidance of the health department."
Of the 14 people quarantining as a result of the rise in cases, one was in the midst of getting acclimated to a new job.
Green Lake School grades 7-12 principal Cathy Moore was in close contact with a student who later tested positive for COVID-19, so she is required to quarantine at home until Thursday.
"It is my job and I try my best to limit my contact so I'm not around somebody for longer than 15 minutes, but it just so happened that I was," Moore said. "I feel great. I'm hoping to be back to school really soon, but it is a little frustrating."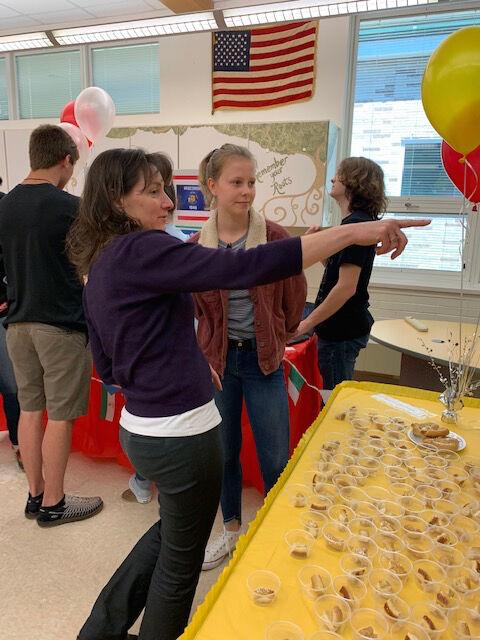 The Commonwealth caught up with Moore during her quarantine to discuss being a first-year principal during a public health crisis.
Prior to being hired as the new grades 7-12 principal back in July, Moore joined the Green Lake School District in 2009 as a middle and high school English teacher.
Even before accepting the new job, Moore was included in the district's reopening planning sessions back in June, which she described as "a great team effort."
"We had put all these pieces together and you didn't know how it was going to turn out," she said. "It was a little bit like making a recipe for the first time."
Prior to the first day of school, administrators had a laundry list of concerns. What would the lines for temperature checks look like? Was the cafeteria re-arranged properly to create enough distance between students? Would students actively wear masks?
However, when the first day of school arrived and administrators began seeing their plan in action, they were slightly relieved because, for the most part, things were working.
"It was amazing to see it in action," Moore said. "I don't think anything compares to seeing the kids after six months of being separated. It felt like a family reunion almost."
The reopening plan is "constantly evolving" as administrators gauge what works and what doesn't in terms of limiting close contact while keeping students in the classroom.
In her first year as grades 7-12 principal, Moore noted education will not be the school's main focus — the safety of its students will.
She added that safety isn't limited to preventing transmission of COVID-19 within the building; it also includes caring for each student's emotional well-being.
"Personally, my goal as a principal is to make sure that students develop resilience," Moore said. "I think a lot of students already are resilient and they don't even realize it. If kids can be resilient, they can develop that strength during times of crisis, and then they're going to be set for life."
Since being quarantined, however, Moore has had to do her job at a distance, via email, Zoom and other virtual methods.
"It's very frustrating to be on the sidelines and knowing that I need to be learning the job," Moore said. "It's really stunted my growth as an administrator because I want to be a part of what's going on."
While Moore is excited to get back to school Thursday, she's trying not to look too far into the future because she's "taking things one day at a time."
"Every day we make it from the beginning to the end of the day and we haven't had to close, is a victory for me," she said. "Our biggest goal is to stay in-person with our kids for as long as we can."
In order to keep the school open, Moore noted students may have to miss out on traditions like Homecoming and field trips.
Despite the weirdness that has been 2020, Moore is anxiously awaiting a return to normalcy in a post-pandemic world.
However, she isn't sure when that will be.
"I look forward to normalcy more than anything else, but I'm afraid to look forward to that because maybe it's not a realistic thing and I don't want to instill false hope even in myself," Moore said.
Until normalcy returns, she plans to "keep my head down and keep moving forward."
"I look forward to learning a lot more about the job and becoming better at what I do," Moore said. "That's the nice thing about my job; there's always that feeling of constant improvement."