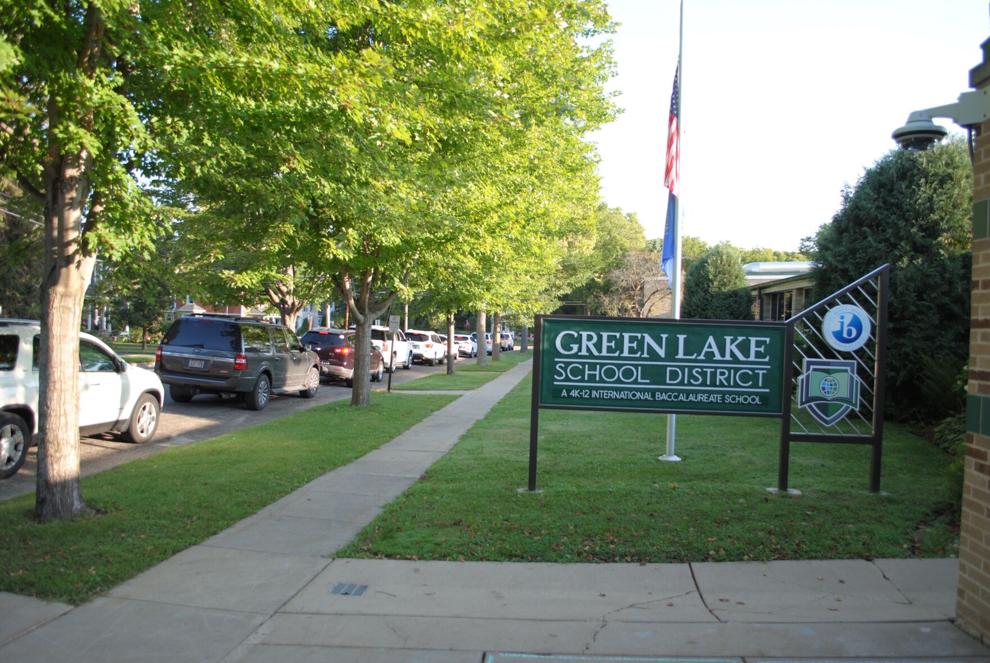 As the coronavirus began spreading across Wisconsin — and the country — back in March, Green Lake School was forced to cancel multiple trips, including a spring break choir cruise trip that students had fund-raised for three years.
Nearly a year later, the school has been able to recoup much of the nearly $34,000 spent leading up to the trip, with the exception of approximately $13,000 from Southwest Airlines, according to Green Lake choir teacher Virginia Pollock, who updated the School Board on the status of securing refunds last week Wednesday.
"It's been challenging, trying to wrap this up," she said.
The School Board will receive a detailed summary of where the funds for the trip came from and how much has been reimbursed. It plans to revisit the topic at next month's meeting with the goal of refunding families who financially contributed to the trip.
During the meeting, Pollock explained that Performing Arts Consultants — a school travel company that assists Green Lake in organizing trips — provided the school with a $9,000 refund last spring, while Royal Caribbean Cruises and Southwest Airlines provided travel vouchers around the same time.
Because cruise ships still aren't sailing, Caribbean Cruises was willing to give the school a cash refund of about $12,000, she said.
Southwest Airlines, however, which Pollock noted was "reluctant to give us anything" in the spring, is refusing to provide a cash refund to the school because "planes are still flying" and the travel vouchers are still valid through June.
"I'm still in the process of trying to get in touch with Southwest to defer [the travel voucher expiration] or, preferably, get a cash refund, but I'm having a lot of hurdles in that," Pollock said.
Money raised for the trip came from student deposits, fund-raising, grants and scholarships, Pollock said, noting she wants to find a way to make the families who contributed roughly $16,000 "whole."
In working to secure a refund, Pollock was told that the school doesn't "have a legal leg to stand on" because the school canceled it's trip and Southwest never canceled flights.
"Giving us a voucher is not an equitable return on our finance, because those students who are graduating or leaving the program are not being reimbursed," she said. "... It makes me sick to think about losing that money."
Due to the ongoing COVID-19 pandemic, the School Board believes it won't be safe to send students on a trip until next school year at the earliest, which is after the vouchers expire.
"The COVID situation is not going to change, I would comfortably say, by the end of the school year," School Board Clerk Meade Grim said. "So we would be looking at the following school year."
Despite Southwest's reluctance to issue a refund, School Board member Michelle Grimes noted her mother was in a similar situation and was able to acquire a refund because COVID-19 was the reason for the canceled trip.
"This is different because we have kids graduating that can't possibly be part of the trip anymore," Grimes said. "But apparently, there is some legal clause, where if you mentioned COVID, they have no choice but to refund your money."
Additionally, Grim said he plans to reach out to the legislators who represent Green Lake for help, including State Sen. Joan Ballweg, U.S. Rep. Glenn Grothman and, potentially, even U.S. Senators Ron Johnson and Tammy Baldwin.
"I can't promise anything, but my intent would be to send it their way [because] they would have an insight as to the government's relationship with the airline, the directives from the government and [they would] be sympathetic to their constituents here," Grim said.
In terms of planning future trips, School Board member Matt Bond recommended reevaluating at the start of next school year because the COVID-19 situation isn't expected to improve until summer at the earliest.
"Nine months from now feels like an eternity when you look at what's happened in the last nine months," he said.
On the topic of refunding families, Superintendent Mary Allen noted that with the refunds from Performing Arts Consultants and Royal Caribbean Cruises, the district is in a position to repay families and still have some money left over for the activities fund.
"[We] do have a good start on paying the parents back and making them whole," Allen said. "You have the money to do that and then you'll have some extra money to take a trip."
She added that a travel voucher deferral for next year could be used on another trip and a cash refund could be placed in the activities fund for future trips as well.