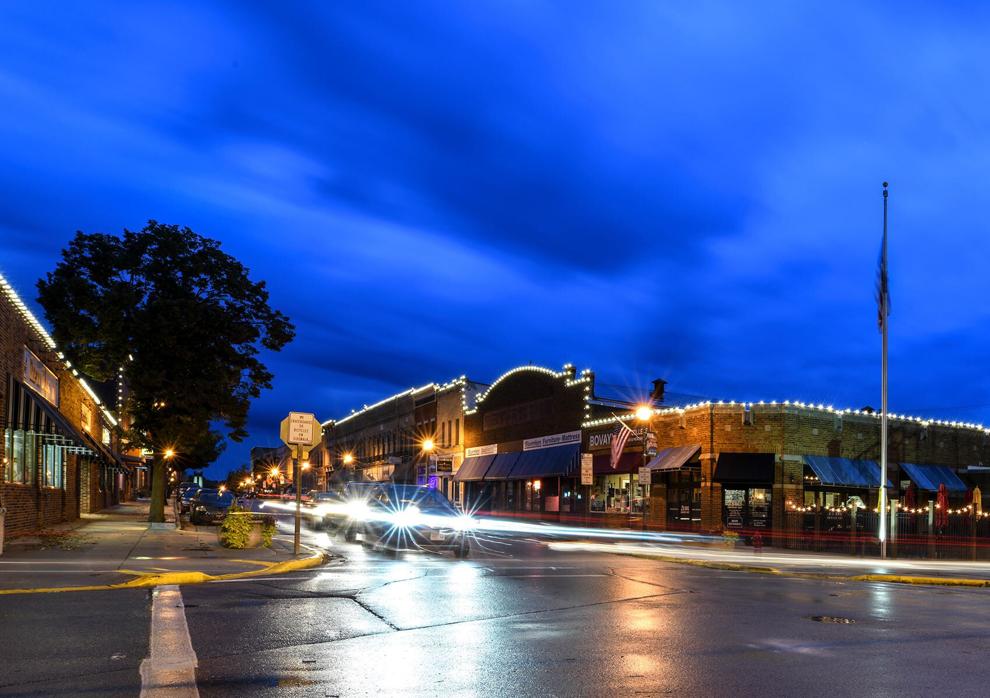 Downtown Ripon comes alive most weekends when it fills with residents and visitors strolling through shops, eating in restaurants and making memories.
That's because Ripon's downtown has rebounded after Boca Grande Capital LLC a decade ago left Ripon with numerous vacant and dilapidated storefronts and failed to live up to its multi-million dollar promises of downtown revitalization.
In the years since, dedicated community members banded together to breathe new life into once-vacant storefronts.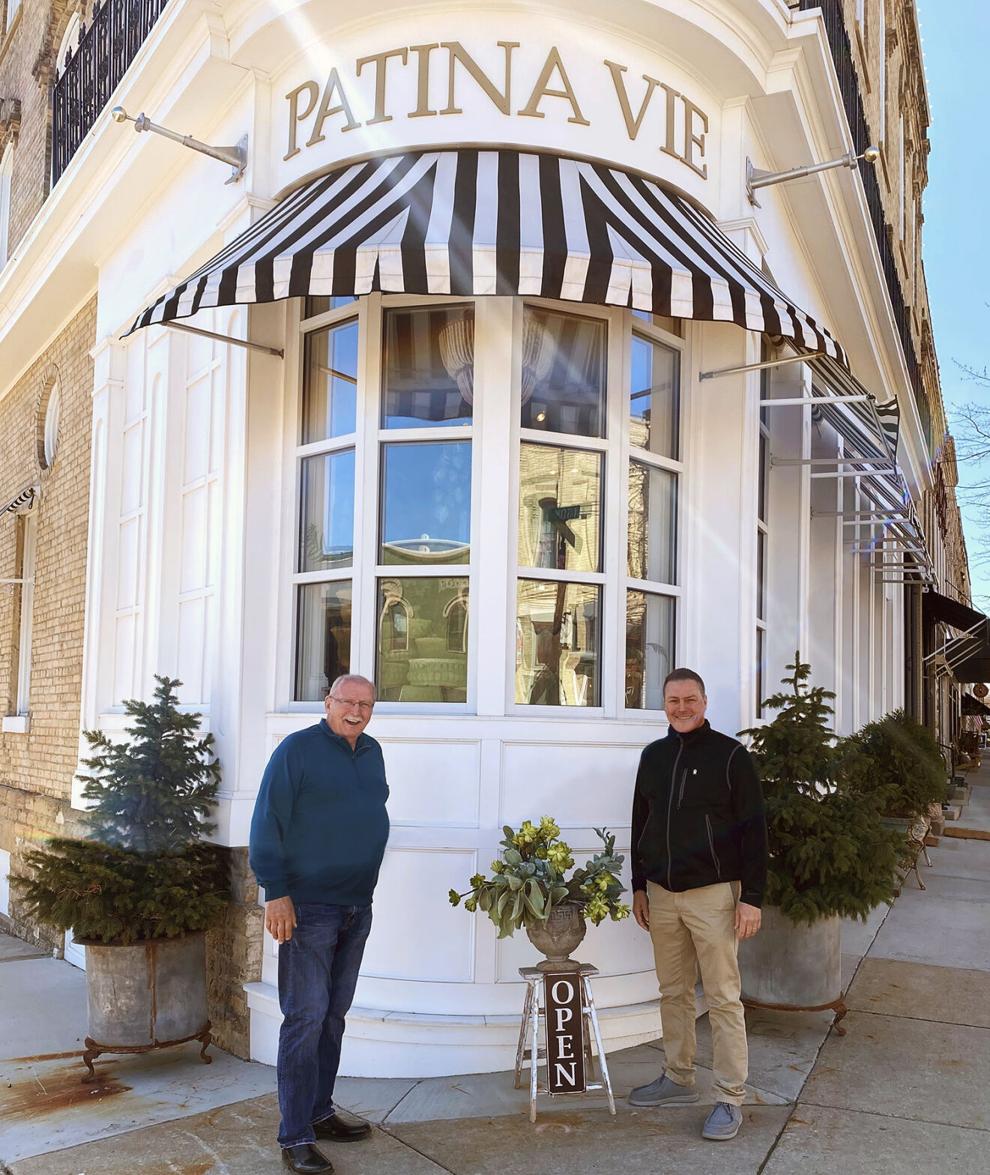 One of the individuals responsible for the transformation is Tom Rogers, who many business owners point to as a key player in leading Ripon out of the darkness.
"He has been [working behind the scenes to restore downtown] in more ways than the community will ever know," Patina Vie owner Sarah Willett said. "Ripon has become quite a destination. For Tom to see the potential and to believe in it in such a way that gave all of us a chance to participate goes beyond words. I truly believe he's an angel on Earth."
After Boca Grande left Ripon, Rogers purchased multiple properties downtown. Rogers said he didn't do it because he "wanted to own downtown." Rather, he wanted to help give back to the community that made him successful in building his own business.
That business is Accurate Controls, which is based in Ripon and is the largest company in the security system integration market in America. Nowadays, his son, T.J., manages the day-to-day operations of Accurate Controls, which Rogers says gave him the time to invest in downtown.
"I picked the right community at the right time to build a very good business," Rogers said. "Without Accurate Controls, I wouldn't be doing this."
Over the years, Rogers said he's owned roughly 30 buildings in Ripon and has always tried to preserve the city's architectural history by making old buildings "beautiful" once again.
After improving many buildings, Rogers has sold those properties to local entrepreneurs, looking to build a business and see downtown thrive.
"All the excitement that's happening downtown isn't me," he said. "It's the people that are here" working to make downtown successful.
The four most recent properties he's sold have been 301 Watson St., home of the CBD Store; 205 Watson St., home to Patina Vie; 110 Blackburn St., home of the Wisconsin Reclamation Project; and 123 Watson St., where a new home goods store will be located.
PATINA VIE CREDITS ROGERS FOR STOREFRONT
About nine years ago, Willett launched Patina Vie, a company providing luxury merchandise to retailers across the globe.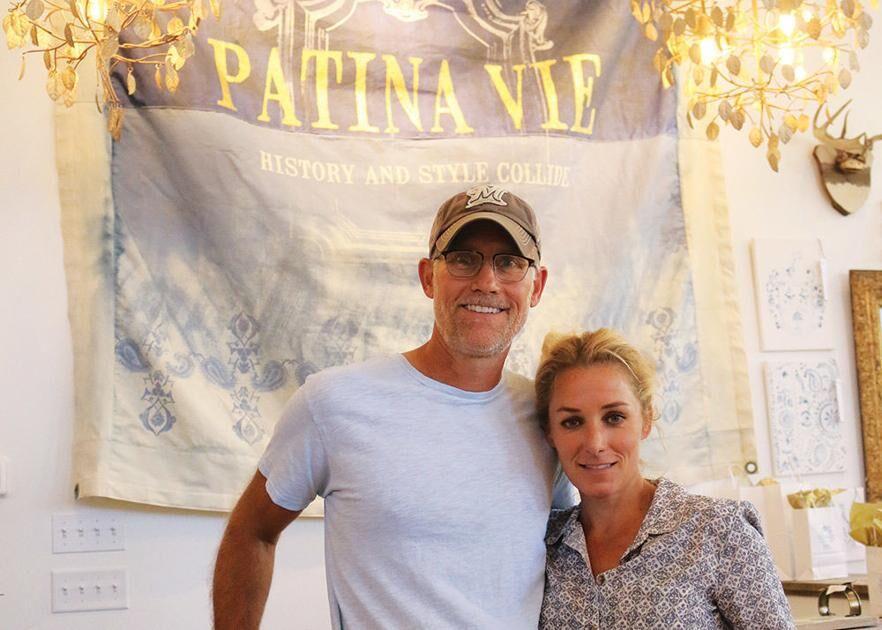 The business took off like a rocket and Willett never looked back. About three and a half years ago, she had no intention of opening a brick-and-mortar store to sell her products.
"I had quite a few business acquaintances downtown, who were slowly suggesting that I consider opening up a shop with Patina Vie as a storefront or a boutique," Willett recalled. "I was adamantly against it."
That is, until she met with Rogers and his wife, Deb, who supported Willett's mission and vision for her brand.
"We just had an instant synergy and before I knew it — I was saying, 'Yes,'" Willett said. "The whole building was under this gorgeous kind of remodel."
The opening of a brick-and-mortar location at 205 Watson St. gave Patina Vie "new momentum" as the storefront has become the face of Willett's brand.
She attributes her success downtown to the support she's received from the larger business community and the confidence she gained from the Rogers family.
"I truly can't tell you how grateful I am that I met these darling people who had such passion for downtown and gave young entrepreneurs the chance and opportunity to grow in such a dynamic way," Willett said.
Earlier this year, the opportunity arose to purchase the Patina Vie building and the neighboring storefront at 209 Watson St. from Rogers.
When given the chance to own of the property, Willett said, "there wasn't even a choice" — she had to purchase the property.
"I can't imagine Ripon and this beautiful corner building not being a part of our future," she said.
The sale was finalized about a month ago and Willett also acquired 209 Watson St. She now serves as the landlord for Thrivent Financial.
RECLAMATION PROJECT MOVES IN
Around the same time as Patina Vie's grand opening in downtown Ripon, a different business relocated to downtown Ripon.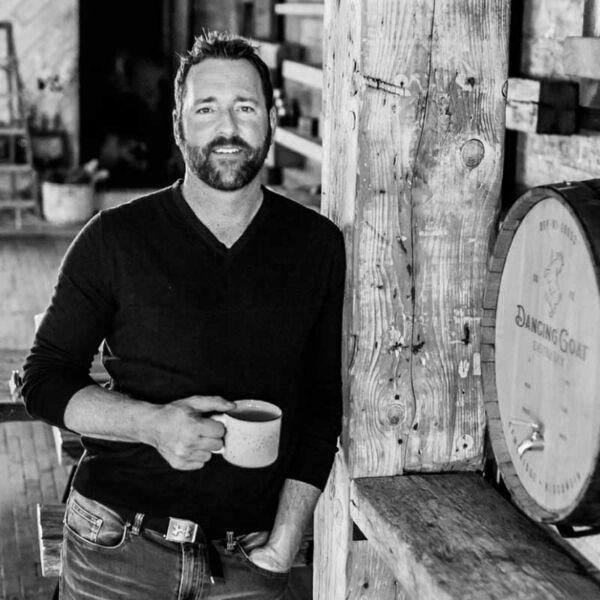 About two and a half years ago, Wisconsin Reclamation Project owner Justin Kutz purchased the building at 110 Blackburn St. from Rogers.
"The property fits right in with the kind of work that we do," he said. "What we do is work hand-in-hand with design build companies, interior design groups and commercial real estate firms to do adaptive reuse projects for old industrial, manufacturing buildings."
When Kutz purchased the property from Rogers, it was in "total disrepair," but Kutz saw potential to bring it back to life by converting it into a design studio and showroom.
"We saw it as just a good location to set up our brick-and-mortar presence," he said.
Since moving the business to Ripon, Kutz says he's built strong business relationships with entrepreneurs who saw the city as a great location.
"I think a lot of it has to do with people with vision and good ideas," he said. "I feel like we fit right in with that group and kind of fed off of it a little bit."
He attributed many of those good ideas coming to Ripon to Rogers' ability to attract entrepreneurs and revitalize buildings.
"Tom has been a big part of all of this," Kutz said. "He's been willing to work with a lot of folks that wouldn't necessarily have taken the risk without some of his guidance."
CBD STORE COMES TO THE 300 BLOCK OF WATSON
In 2018, that guidance again helped a pair of entrepreneurs from Ripon, when Tim Bachleitner and Jon Rhine were looking for a space in downtown Ripon.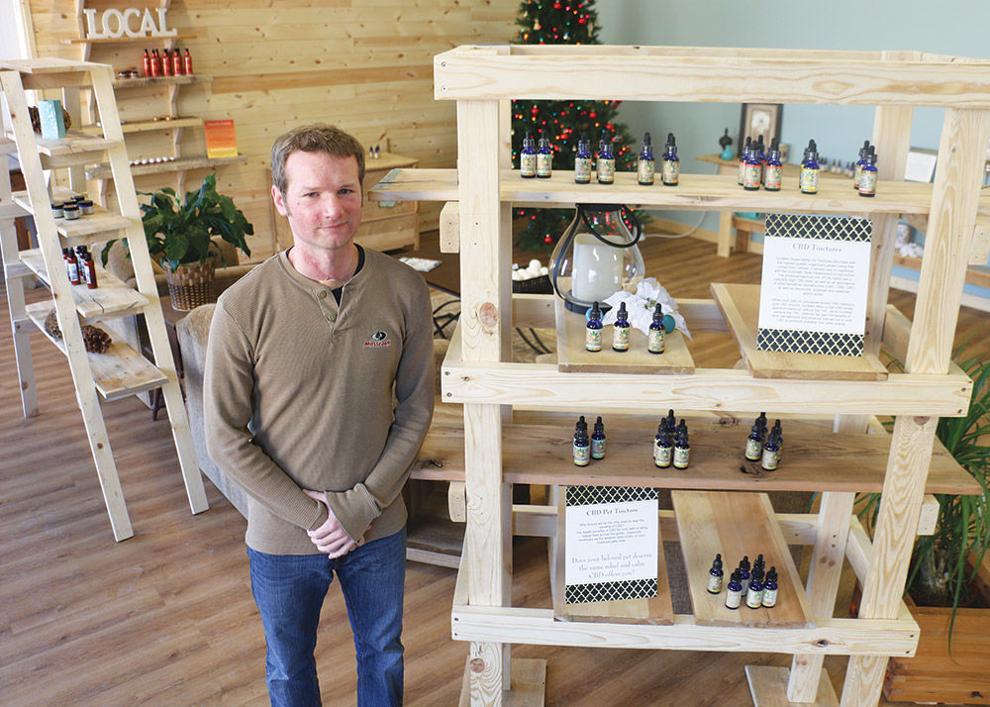 Bachleitner was seeking space for an office to do outreach work, while Rhine was looking for a retail location for CBD.
They collaborated and met with Rogers to see if he had anything for rent that they could utilize.
Within five minutes of talking, Rogers walked Bachleitner and Rhine down to 301 Watson St. and offered to sell them the building.
"Tom made us an offer, coached us and gave us an opportunity that we could have never had if it wasn't for his generosity, his kindness and his desire to have us in that building," Bachleitner said.
The duo took occupancy of the property before the sale had even been finalized. Bachleitner says Rogers had two requirements: they make the building look nice and they help someone else down the road.
"He would share a story of when he was a young man. He wanted to go into business and somebody helped him out," Bachleitner said. "In our final transaction, he said, 'When you get to be my age, you have to help somebody out the way I'm helping you guys out.'"
Although Bachtleitner no longer operates out of the building, Rhine continues to run the CBD store, which opened in 2019.
"We really like the quiet downtown of Ripon," Rhine said. "We get a good amount of foot traffic."
He noted online sales have enabled the store to expand to another location in Brookfield and is thankful to Rogers for helping him become a downtown business owner.
"Tom has a genuine heart for the community and entrepreneurs downtown," Rhine said. "He wants to see others succeed. He was easy to work with; when I called and needed something he answered his phone."
Rhine isn't done renovating the property. He's looking to fully remodel the upstairs floor for residential housing and lease the backside of the building to another business.
ANOTHER NEW BUSINESS COMING LATER THIS YEAR
More recently, Ripon dentist Cris Johnson was looking to expand his dental practice into downtown, so he reached out to Rogers to find out what was available.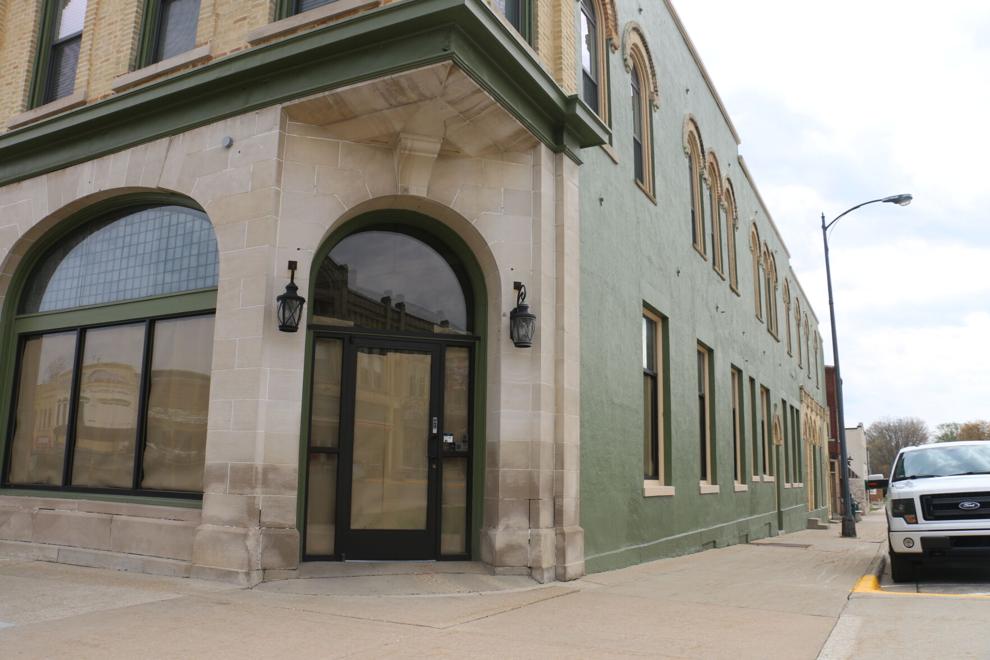 Rogers showed him the building at 123 Watson St., which previously served as Brinkley's Boutique.
"He said, 'You want to buy the building?' And I hadn't really thought too much about it, but we struck a deal and went ahead with it," Johnson recalled.
While the purchase went through April 1, Johnson said he isn't planning to run his dental practice out of the building.
Rather, he's renting out the upstairs apartments and Kelly O'Brien of Fond du Lac will be opening a home goods store named "Soul Patina" on the ground floor.
O'Brien hopes to open the store in late May and plans to sell artwork, vases, kitchenware, furniture and more.
"I'm originally from the area and I grew up just north of Ripon," she said. "Watson Street — over the last couple of years — has just been a great area with great stores and places to eat."
Johnson purchased the building from Rogers because he wanted to "invest in downtown" Ripon. He also purchased the old Ripon Family Dentistry building next to Roadhouse Pizza for his dental practice.
"That we're seeing a resurgence of hometown America," he said. "It just seemed like a good time to invest in a place where I've lived for a long time."
Johnson grew up in Ripon and his father was a merchant on Watson Street, so he's been familiar with downtown Ripon most of his life.
He's especially been excited by the revitalization that downtown has undergone over the last several years.
"A lot of credit goes to Tom; he's the guy that really made this happen," Johnson said. "He started the resurgence. I think those of us that have purchased buildings from him have been lucky."
REFLECTING ON RIPON'S COMEBACK
Ripon has come a long way since the days of vacant and dilapidated storefronts. Nowadays, people from all over Wisconsin travel to Ripon on the weekends to shop and catch a bite to eat.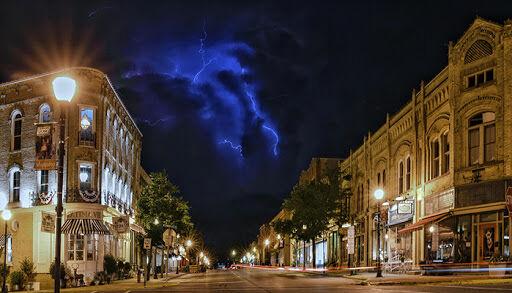 "People are driving just to experience this charming, small-town lifestyle," Willett said. "We've essentially captured lightning in a bottle."
Although Rogers' efforts helped kickstart the transformation, Ripon's restoration isn't due to him alone. It's been a group effort.
"It's because of this collective of like-minded and very different people that are all excited, and share that common goal," Willett said. "Without all of those different layers of talent and excitement, we wouldn't have this cool experience that people are traveling to us to see. It's like a real-life Hallmark movie in Ripon."