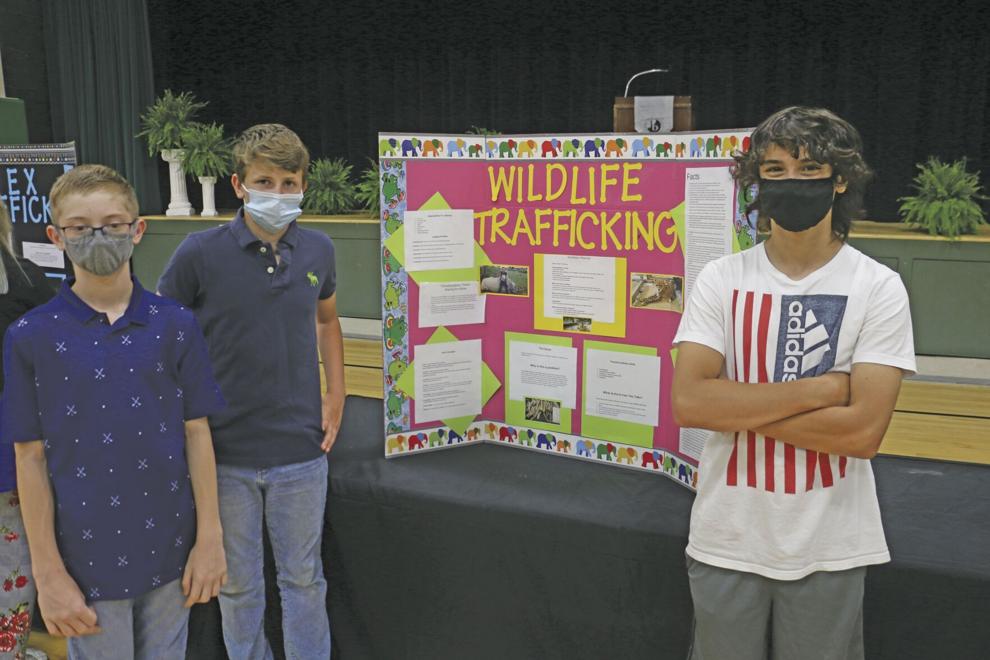 Green Lake students in 6th and 10th grade showed off knowledge to the community during the school's International Baccalaureate (IB) gala last week Wednesday.
The event served as a showcase for 6th grade students who presented their exhibition projects and 10th grade students who presented their personal projects.
Students shared what they learned from their projects with community members in an open house. Topics varied, from things like animal and human trafficking to causes of procrastination.
For example, one group of 6th grade students — composed of Fisher Hurley, Harrison Tyrrell and T.J. Tress — did their exhibition project on wildlife trafficking.
The topic gained the group's interest because they felt it's wrong for people to illegally kill and sell animals.
"We just think that it's wrong because some animals are killed almost to extinction and some have been extinct," Hurley said. "Most animals are killed in Africa for their horns or their skin and some are for meat."
In fact, according to their project, 11 white rhinos are killed every day for their horns.
Meanwhile, 10th grader Avery James did her presentation on the bond between horses and humans because she has two horses at home.
For those riding horses, she said a proper bond between rider and animal is crucial in terms of safety.
"Safety is a big deal because if you're not bonded with your horse, things can turn dangerous because they don't understand your commands and your body language," James said.
She added that a strong bond between horses and riders also can have benefits.
"Especially if you're going to ride competitively, it really shows the judge that you guys have worked together for a long time and that you're comfortable around each other," James said.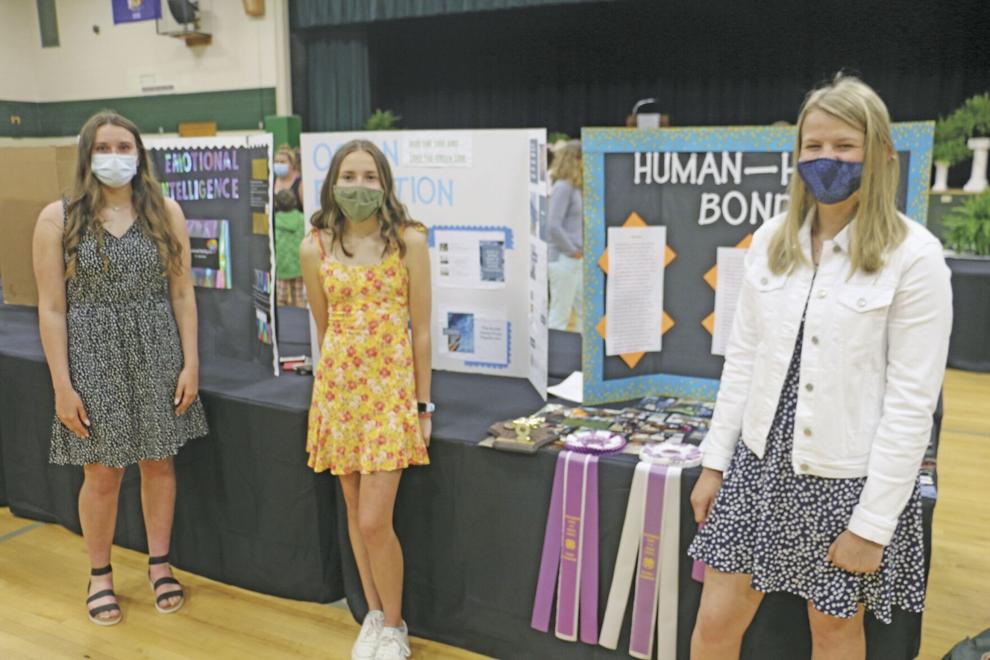 Separately, 10th grader Avery Nigbor did her project on ocean pollution because she's interested in the ocean and feels the problem isn't talked about enough.
"I just really want to get people — even in this small town in Wisconsin — to learn more about it so that we can do something now before it's too late," she said.
Nigbor said plastic has a negative effect on the ocean because it doesn't decompose and gets eaten by fish.
"It just breaks down and then fish eat it, and then you eat the fish," she said. "It's really not good for you or the ocean."
Other problems plaguing the ocean come from commercial fishing, which Nigbor said leaves more pollution and plastic in the ocean, while depleting fish species.
"It's such a big problem," she said. "The ocean takes care of us and we need to take care of it in return to stay alive."
10th grader Hope Pelland did her project on emotional intelligence because she's interested in the human brain.
"It was a good opportunity for me to further my knowledge in the topic," she said.
She learned that emotional intelligence is important for both adults and children.
For children, Pelland said it helps them with attentiveness and communicating with their peers. For adults, high emotional intelligence correlates with a better workplace environment.
"Having emotional intelligence is just as important if not more important than traditional intelligence, because it is linked to being more successful at being able to communicate with others," she said.
Another 10th grader's project was on procrastination. Ethan Carter chose the topic because he's dealt with procrastination a lot and knows others who have too.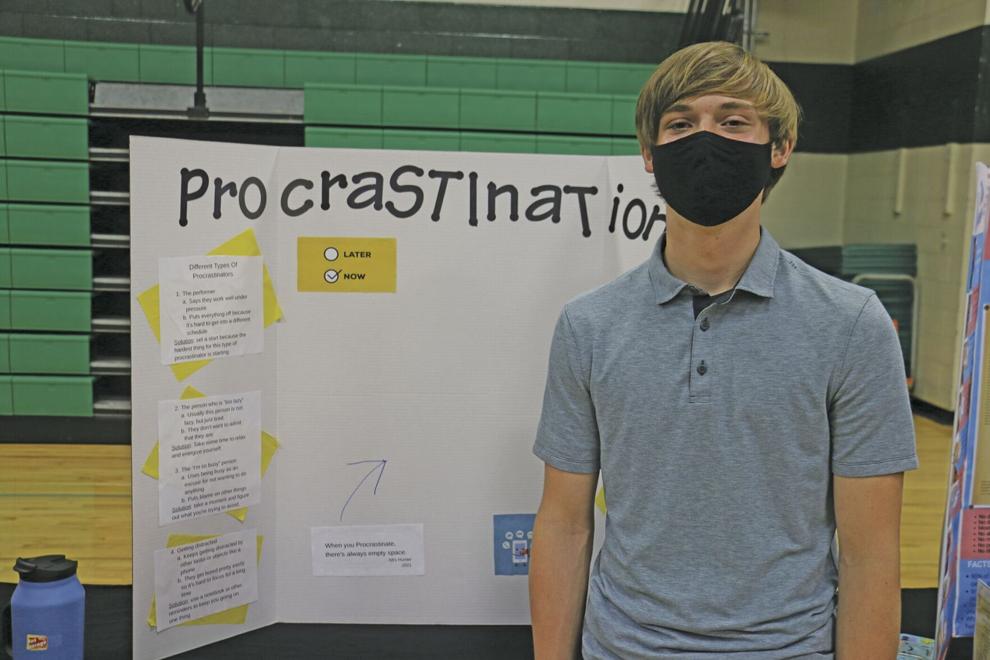 "I learned how to stop procrastination and different learning techniques to deal with receiving new information," he said.
One of the techniques for dealing with procrastination involves prioritizing tasks and making a to-do list or schedule.
While these were a few examples of projects showcased, each gave students the opportunity to research a topic and communicate that information to others.