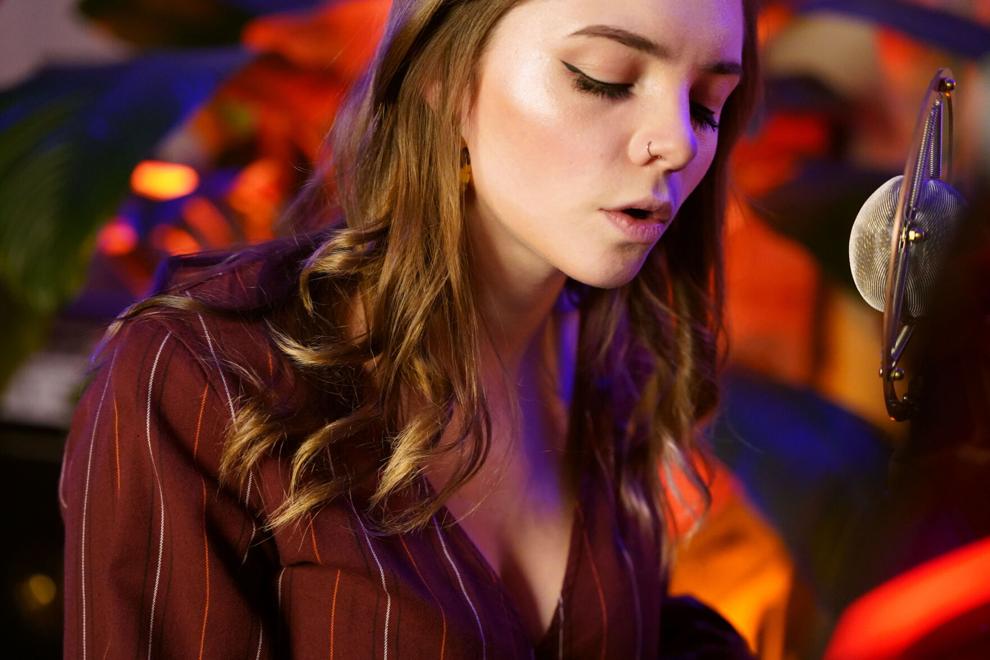 The Heist in Ripon launched a free digital app Tuesday called "Heist TV," which it will use to help promote the arts and local businesses throughout Wisconsin.
Sam Luna, who owns The Heist, says the non-profit has been creating promotional material for artists, musicians, comedians, entrepreneurs and small businesses with a focus on rural areas.
"With so much negative news out there today we hope that Heist TV can be a place that people can go to inspire, create, collaborate and educate," he said.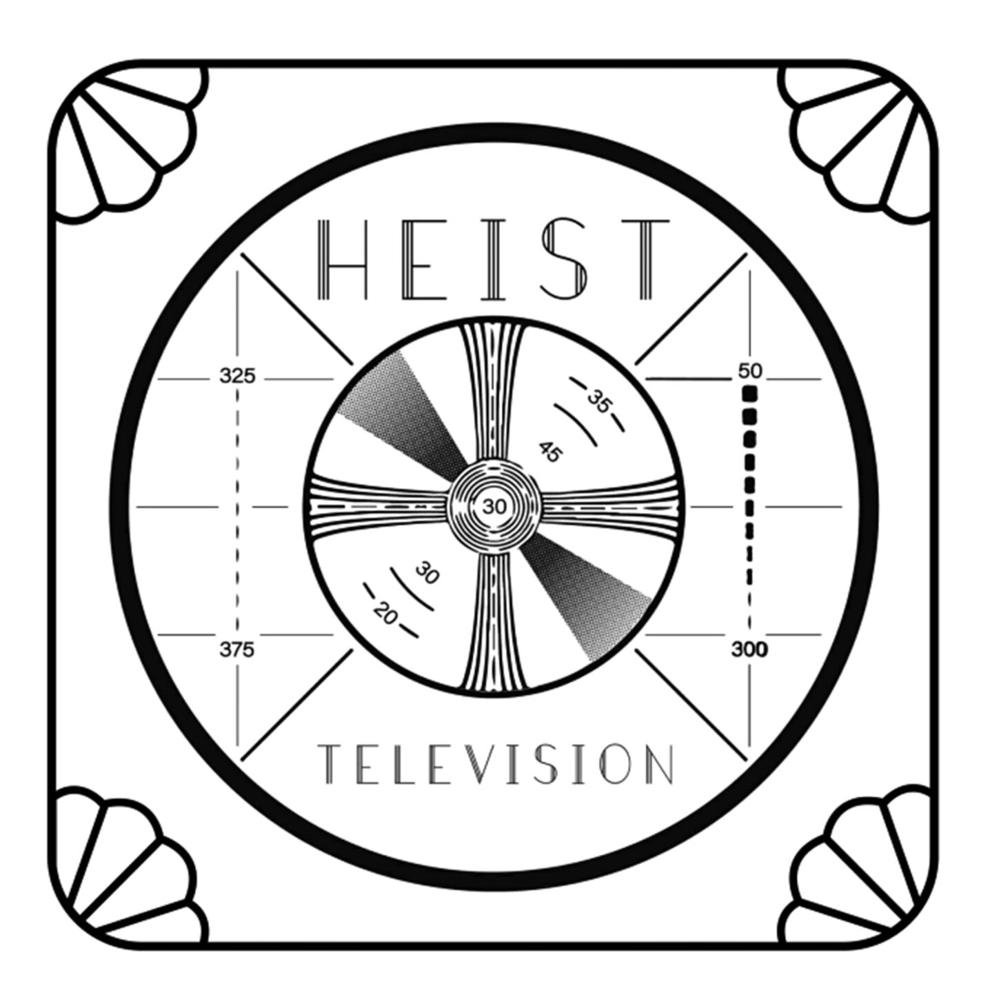 The app, which is available on Android, IOS and other platforms, is a direct result of the venue's efforts to pivot as a result of the COVID-19 pandemic — changing from a live-arts venue to more of a production house.
When the pandemic began, The Heist had to stop hosting live concerts and partnered with the Ripon Channel to stream performances, Luna noted.
"That really put things in motion," he said.
After that initial partnership, The Heist received an innovation grant from the Wisconsin Economic Development Corp. to obtain equipment to begin shooting its own video and pivot to becoming a production house, Luna says.
The Heist explored its options for sharing the content it was creating online, from posting it directly to its website to creating a YouTube channel.
Luna felt that creating an app would be the best way to approach the situation because it created fewer steps for people to find the venue's content.
"The fewer steps that people have to take, the more likely they are to engage with your content," he said.
The idea for the app was inspired by many of the struggles Luna faced as an artist in terms of connecting with potential fans, which is why the app is meant to help make it easier to connect people with artists via promotional videos.
"We're helping them book more gigs with this because they're getting an honest representation. When they're emailing different businesses to book, they have a video that shows exactly what they sound like live," Luna said. "It's high-quality video and audio, and stuff that musicians would normally have to pay thousands of dollars for."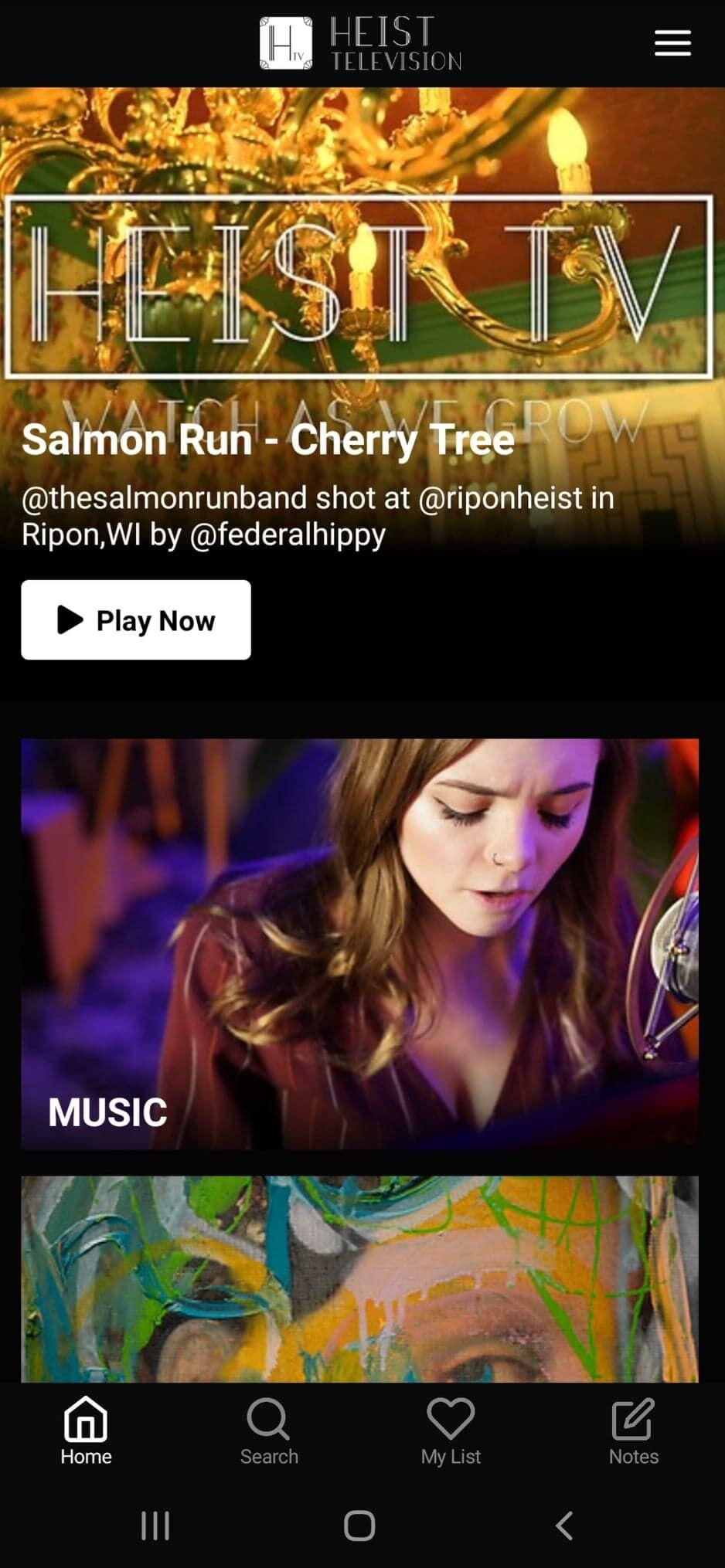 As a non-profit, he says The Heist is able to produce promotional material at no cost to the artist.
In addition to partnering with artists, the venue is teaming up with local businesses to film music videos inside of their storefronts or restaurants, which will give each small business publicity.
In fact, Webster's Marketplace is sponsoring five videos inside of Ripon businesses, Luna added.
"It's sort of a 'pay it forward' type of thing, where they're sponsoring other businesses," he said. "That's something I love about Ripon: Businesses work together."
For app users, they'll be greeted by a home screen with multiple "channels" for music, cooking, comedy and various other art forms. Inside each channel, multiple videos showcase creations from different artists.
The app aims to focus on rural areas "and the creativity that goes on there" to show artists that they don't need to move to a large metropolitan area to be successful, Luna says.
"When you look at most of the artists that people enjoy and listen to, they're not from metropolis cities, they're from rural areas," he said. "But the problem is, they didn't feel supported inside of that rural area, so they went to a larger area to build their business. I really hope to be able to highlight rural areas and give creators in rural areas a platform and a reason to enrich their own community."
In terms of the future of the physical Heist itself, the venue is looking to create a membership for live, indoor shows, where people can pay a yearly subscription to gain access to tickets, Luna said.
The purpose for that, he says, is to have the venue open to people who truly care about the space as many of the indoor shows will be used for live-tapings of videos for the app.
"That way, when people come in, they feel like it's their space and want to protect it," he said. "With all of the different equipment that's in here now and the different things, everything is handpicked. I don't want people coming in here thinking that is a place just to go and get drunk."
However, The Heist is planning outdoor concerts for this summer and beyond that will be open to the public to benefit the larger community, Luna added.
"We're going to be partnering with different businesses and doing food truck-style outdoor shows," he said. "We can still provide music, art and good food to the community."
Overall, Luna is optimistic about the future of The Heist, both in terms of the app and in terms of its role in the community. He encourages everyone to download the "Heist TV" app and engage with its free content.