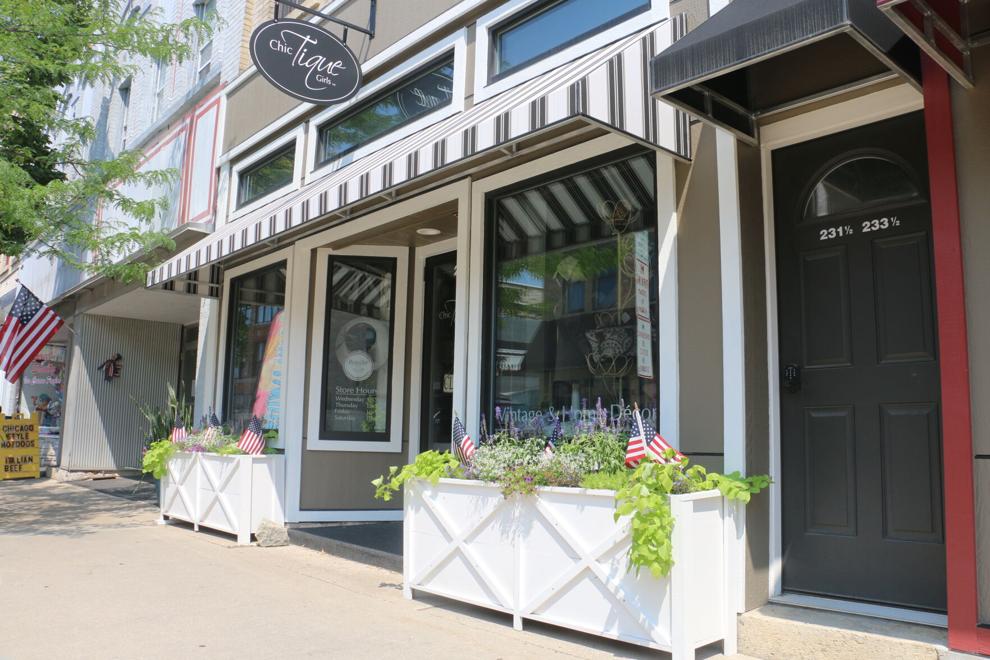 After opening a storefront on the 200 block of Watson Street around the height of the COVID-19 pandemic, business has remained strong more than six months later at Chic Tique Girls, LLC.
"It's going great and I'm super excited about it; I'm learning as I go," owner Kristen Schultz said. "We're entering our busy season with the fall and the holidays coming around. I'm ready to go; I've got my inventory starting to come in, and we're super excited to finish out the year in a positive way."
Although Schultz's storefront is roughly half a year old, she isn't a stranger to business, having spent nearly two decades in the corporate world, before stepping aside to start a family.
"It's hard being a mom with multiple kids sometimes in the corporate world," she said. "I was in the corporate world for 18 years, and I had to step back so I could raise my family. We all want to have successful careers on the side."
Schultz always has had a passion for art, interior design, refinishing, home decor and antiques.
Several years ago, she turned that passion into a business and has been selling art and other home goods.
"I had an old granary at my home that my husband remodeled that I would do pop-up sales in," Schultz recalled. "I also have a painting studio there where I've been painting furniture for a long time, too."
In fact, the business name was inspired by Schultz's three daughters.
When she was looking for a name to create an LLC, Chic Tique was already taken and she added "Girls" to the name because she "had three little girls at home."
To this day, Schultz says family has remained an important part of Chic Tique Girls as she runs the business with her daughter.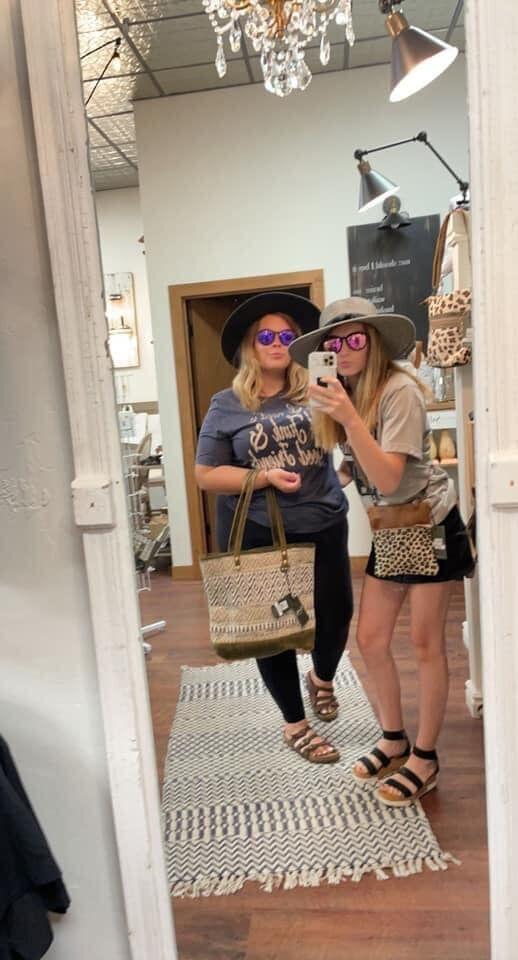 In fact, when she went on vacation for another daughter's national softball tournament in another state, Schultz's nieces ran the storefront.
While she had been an entrepreneur for several years, Schultz always dreamed of opening a brick-and-mortar storefront.
Then, last year — during the pandemic — she had her busiest year yet selling home goods, which is when she said to herself, "Now is the time."
She explained that the COVID-19 pandemic brought the home decor industry "to life" because people were spending more time at home than ever before.
"The time was right for my family," she said. "My kids were a little bit older so I could be a little bit more flexible."
Schultz originally is from Waupun and her husband is from Eldorado, but she fell in love with Ripon's downtown and saw it as the ideal place to start a storefront.
"I love old downtowns, and I love old buildings. It's a passion of mine," she said. "And I had actually been looking at Ripon for quite a few years.
"I always knew that was where I wanted to be. It was really a no-brainer for me, that [Ripon] was going to be the home of Chic Tique, eventually."
Prior to opening her Ripon storefront, Schultz went through a two-month process of crossing her "T's" and dotting her "I's."
She worked on everything from ensuring she had enough inventory to making sure her proposed signage received proper approvals from the city.
"It's a big process, more than I even realized," she said. "... I thought, 'You could probably whip up an opening in a month.' But it took a good two months to make sure I was fully prepared when I opened the doors."
The Chic Tique Girls storefront opened for business at 231 Watson St. Friday, Jan. 15 and hasn't looked back.
"It's been going absolutely wonderful," Schultz said.
In the first few months of business, she says the biggest challenge has been keeping inventory because everything is on backorder.
"That was our biggest challenge, but we did it; we found the inventory, and we kept it going," she said.
Chic Tique carries an "eclectic mix" of products offering something for everybody, including home decor, refurbished items, boutique goods and more.
"I have a group of girlfriends and every year we do a girls' weekend, and I always take note — half always gravitate toward home goods and the other half gravitate toward accessories and clothing," Schultz said. "So, I thought, 'Why not put everything in a little bit of a mix so you're hitting a full market?'"
Her favorite aspect of operating a downtown storefront is getting to interact with customers.
"I love helping people, and making them feel good," she said. "Anytime I can brighten someone's day — or make them feel good about themselves or their home — that's really what I enjoy."
Since opening a business on Watson Street, Schultz says the support she's received from other businesses in downtown Ripon has been overwhelming.
"We just work together," she said. "We all have the same goal."
In terms of looking to the future, the Chic Tique owner hopes to build her online presence and increase e-commerce sales.
"That's a whole big monster in and of itself," she said. "This first year, I've been focusing on the brick-and-mortar [storefront] and building my business from there."