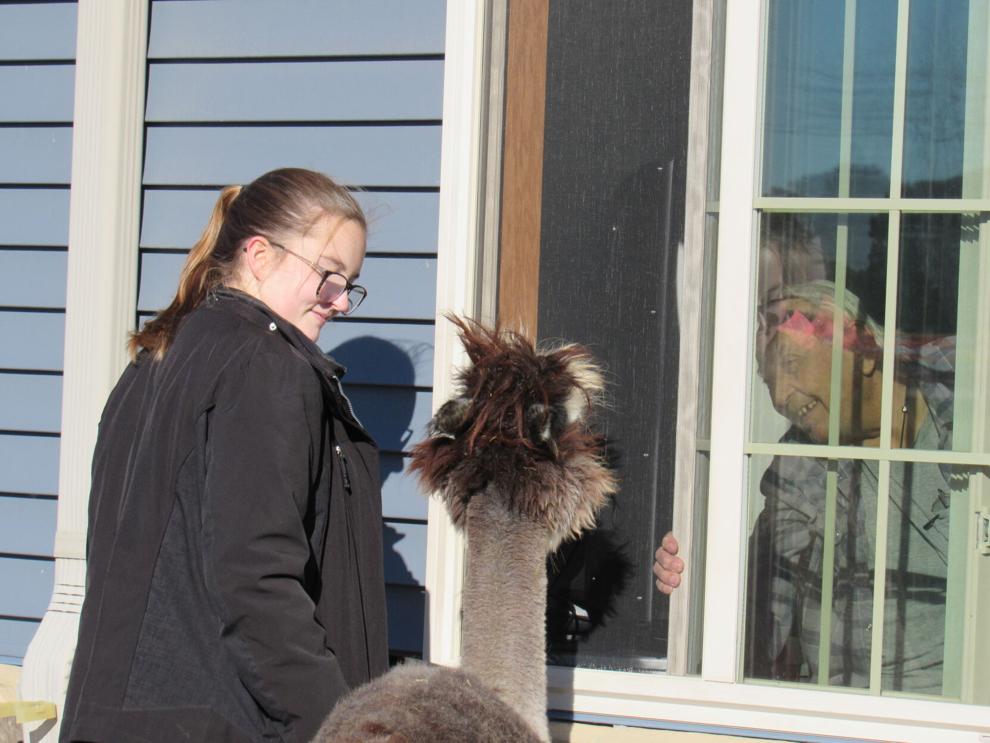 The residents of Russell Manor Apartments and Prairie Place Assisted Living Facility received some rather uncommon visitors Wednesday, Dec. 2. 
Through a special program with Cristo Rey Ranch in Mt. Calvary, Girl Scout Senior Troop 6217 guided four alpacas and two llamas to "window visits" with the residents of both facilities.
According to Ripon Senior Girl Scout leader Ruth Retzlaff, the residents and the animals shared their mutual curiosity with each other through the windows and the Girl Scouts thoroughly enjoyed escorting their new friends around the buildings and connecting with the residents. 
"During this time of isolation and quarantines, these visits were truly welcomed," Retzlaff noted.
For more information on the non-profit Cristo Rey Ranch, visit its website (www.cristoreyranch.org/) or Facebook page: (www.facebook.com/CristoReyRanch/).