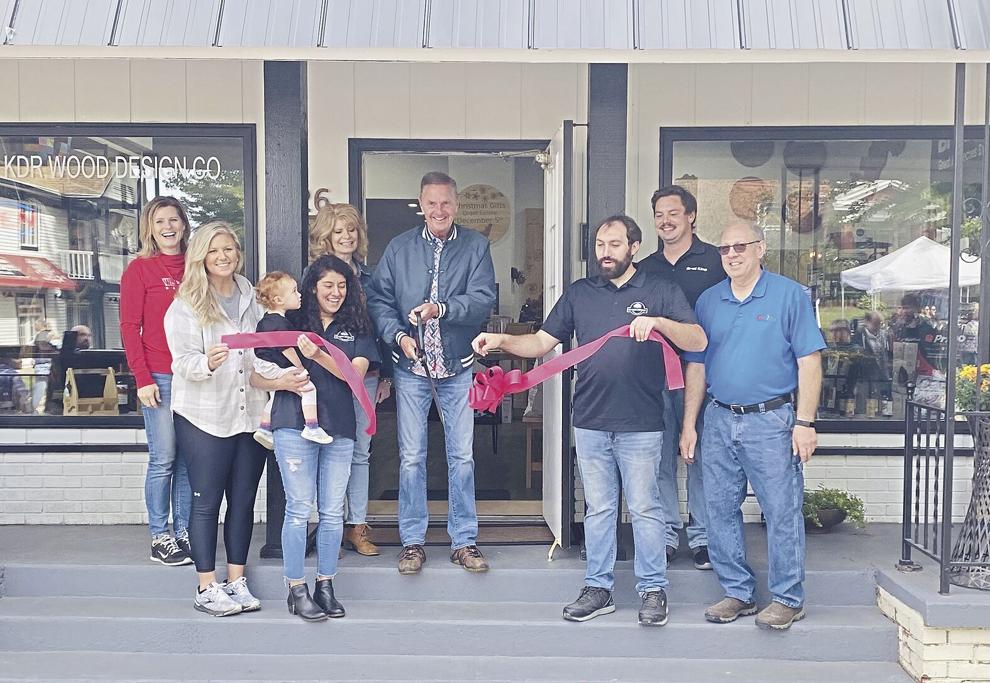 KDR Wood Design Co. recently opened a storefront in downtown Green Lake showcasing its custom-made signs, furniture and cabinetry work.
The storefront, located at 526 Mill St., had a "soft opening" prior to Harvest Fest and hosted a grand opening ribbon cutting ceremony Sept. 25 during Harvest Fest.
KDR has come a long way since opening a wood shop on South Lawson Drive — near the corner of highways 23 and 49 — in 2019.
Owner Kaleb Ranker said the original shop was getting crowded as it was "just under 500 square feet" and had limited space for a showroom.
This spring, when the downtown property became available, Ranker jumped at the opportunity to have more visibility in Green Lake with 2,000 square feet of retail space.
"We wanted to keep growing in this community, so it just made sense," he said. "Our customers have been really supportive. And we just wanted to be a part of the revitalization of downtown Green Lake."
The original wood shop is still being used as it is where KDR builds its furniture and wood decor.
Ranker said the business uses its own saw mill, and uses locally sourced lumber for all of its products.
"The shop is going to stay right where it's at," he said. "We'll keep that property running during the week, and then on the weekends, we'll have this open."
KDR specializes in custom woodworking, from furniture to laser printing company logos or family portraits onto a piece of wood.
"It's personalized in a way that is unique and really means something to people," Ranker said.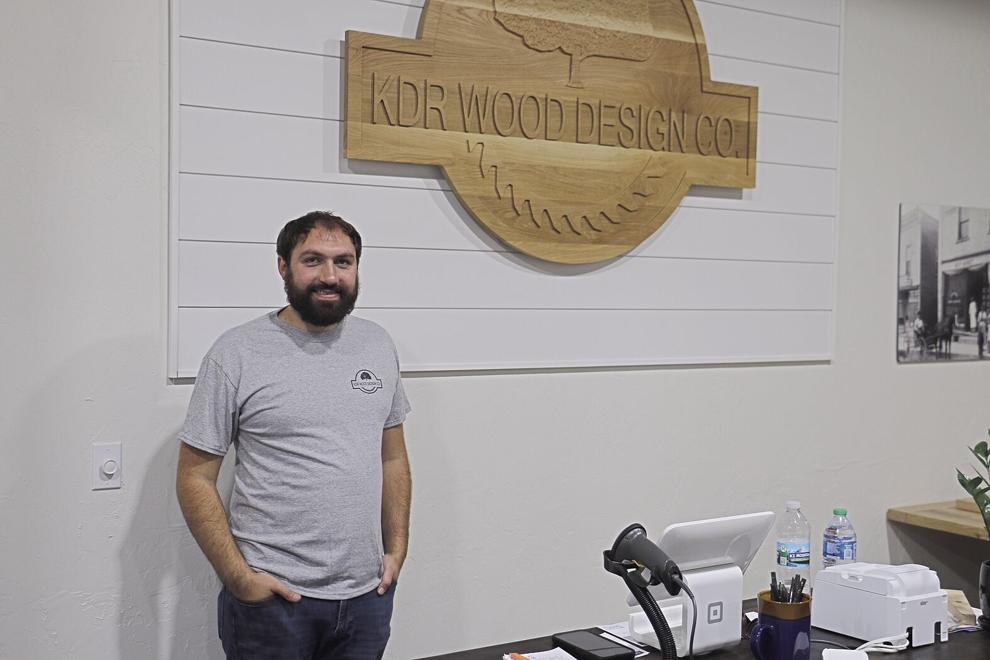 Beyond offering custom woodworking, the business also offers services to create built-in outdoor kitchens and stonework.
Ranker became interested in woodworking after taking a few shop classes in high school and helping his family with home renovations when he was in middle school.
After graduating high school, Ranker went to Fox Valley Technical College, where he studied wood manufacturing and developed a passion for building custom furniture.
In 2019, he turned that passion into a business and hasn't looked back.
Before opening the downtown location, KDR had to convert a former art gallery into a showroom for custom woodworking and outdoor furniture.
That process required removing walls to open the space up, modernizing the interior of the building, exposing the building's original beam work, as well as re-doing the electrical and drywall.
"We really wanted to give it a natural, but yet clean feel," Ranker said.
About a month ago, KDR had its soft opening to move all of its product in and get acquainted with the new location.
During its grand opening, Ranker said KDR cooked pizzas and pork sandwiches for customers, while giving them the chance to explore the new storefront.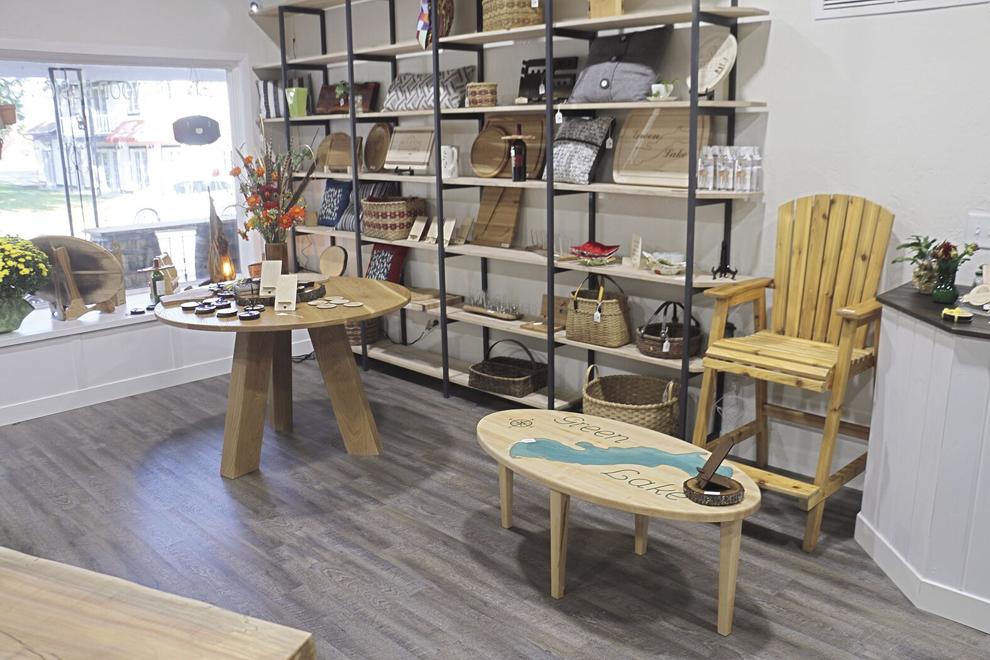 "It was kind of wild — we were not expecting it to be that busy," Ranker said. "Over the [Harvest Fest] weekend, we had close to 2,000 people come to the store."
Ranker said the journey from launching the business in 2019 to opening a downtown storefront has been "extremely rewarding as far as being able to see your vision come into reality."
"We really didn't expect to be where we are today, two years ago, when we bought the other place," he said. "It's been a huge response from the community [because] people are looking for products that are better quality.
"There's a lot of stuff out there that really is becoming more commercialized from big box stores, but our products are built to last."