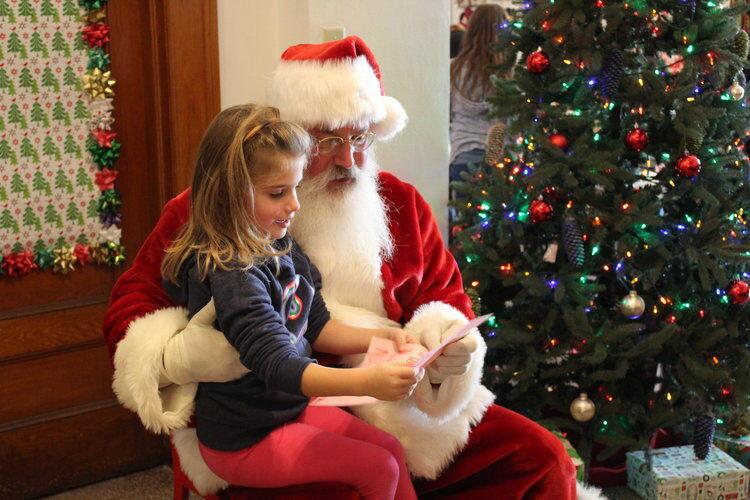 Bring the family together to kick off the season at Town Square's Holiday Faire & Hofbräuhaus — a fun-filled day all throughout the cozy confines of Town Square Community Center on Saturday, November 27. This free event is part of the city-wide Keep the Cheer Here event organized by the Green Lake Chamber of Commerce.
"This is going to be a jam-packed day of holiday fun for all ages," said Fran Hill, executive director of Town Square. "From cookie decorating for the kids, to the German Hofbräuhaus for adults and Ugly Sweater Bingo for the whole family, everyone will find something that brings them cheer at our Holiday Faire."
Attendees can start (and finish) their holiday shopping during the faire. The morning begins with the Indoor Fall Market in Studio A from 9 a.m. to 12 p.m.
The holiday weekend market typically draws the most vendors of the season offering locally-made and handcrafted items such as knit scarves, wreaths, plants, canned goods and more. In addition to the market, Santa's Nifty Thrifty Christmas Shoppe will be open in the former Moboevo space on the first floor. This pop-up shop features gently used holiday decorations, clothing and small gifts, with all proceeds benefiting Town Square.
Crafts, cookie decorating and letters to Santa will take place in the lobby from 12 to 3 p.m. Here children will be able to get their own cookie decorating kit to complete during the event or take home. Cookies are provided by Webster's of Ripon and hot chocolate is provided by Sassafras Coffee of Green Lake. Santa will be on site for socially-distanced visits with children from 1 to 3 p.m. in Studio A.
A new feature of this year's event is the Holiday Hofbräuhaus, a German-style beer hall in the ballroom. Attendees may purchase Knuth Brewing Company hefeweizen, mulled wine and cider from 1 to 5 p.m. while listening to German music and enjoying the festive ballroom atmosphere. Immediately following the hofbräuhaus is Ugly Sweater Bingo from 6:30 to 8:45 p.m.
"Town Square's mission is to bring folks together and what better time to do that than during the holiday season?" Hill said.