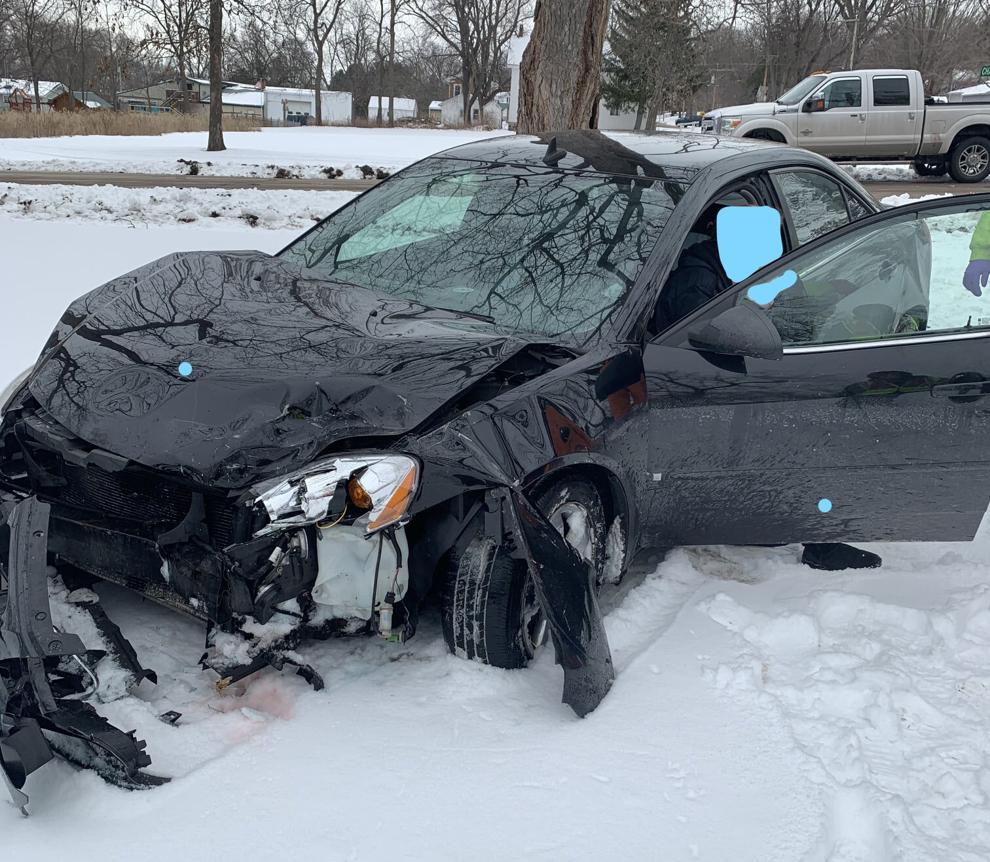 Last week's snowstorm compounded an already poor start to 2021 in Green Lake County in terms of traffic accidents.
According to Green Lake County Chief Deputy Matthew Vande Kolk, the sheriff's office saw 18 vehicles go into the ditch, along with six property damage accidents, as a result of last week Thursday's storm.
Adding those in, he noted the county has seen seven injury crashes, 19 property damage crashes and one fatal crash already this year.
For comparison, in all of 2020, Green Lake County had 42 injury crashes and 92 property damage crashes.
"We're 20% of the way there and we're only a month into the year," Vande Kolk said.
He noted last week's snowstorm was the first major storm this winter and as a result, the sheriff's office typically sees more crashes around that first major snowfall.
"The snow combined with this extremely cold weather has made the effectiveness of salt and other road treatment solutions less effective," he said. "Subsequently, even though the snow is gone, the roads are still very, very slippery. People need to slow down and approach intersections and curves very cautiously because it's hard to determine what kind of traction you're going to have when you get there."
He added that the "wind-exposed areas" or the prairie areas of the county can be problematic because the wind can blow road treatment chemicals away, which can lead to additional ice.
"Our highway departments are doing a fantastic job trying to keep the roadways as safe as they can," he said. "But in some instances, they can't use salt in certain areas because it will only make the situation worse."
To avoid traffic accidents in the winter months, Vande Kolk recommends drivers pay close attention to driving, put away distractions and take it slow in icy conditions.
He said drivers should be respectful of one another as cars going really slow on snow and ice-covered roads could be someone who has limited experience driving in those conditions.
"Their safe travel is just as important as yours," Vande Kolk said, noting four-wheel drive doesn't help cars stop any faster than other vehicles on the road.
"The biggest thing is just to slow down, allow yourself more time and to focus 100% on your driving and nothing else," he said. "It's hard enough to control a vehicle in the snow and ice, so when you add on other distractions, it only complicates it further."
Additionally, Vande Kolk hopes drivers take icy road conditions into account by giving themselves extra travel time when going to a destination.
"For those of us from Wisconsin, we're used to driving in the winter to some extent, but sometimes, I think, we're maybe a little bit too used to it, and we need to re-calibrate and reassess the risks that you're putting yourself in every time we operate on [a] snow or ice-covered roadway," he added.