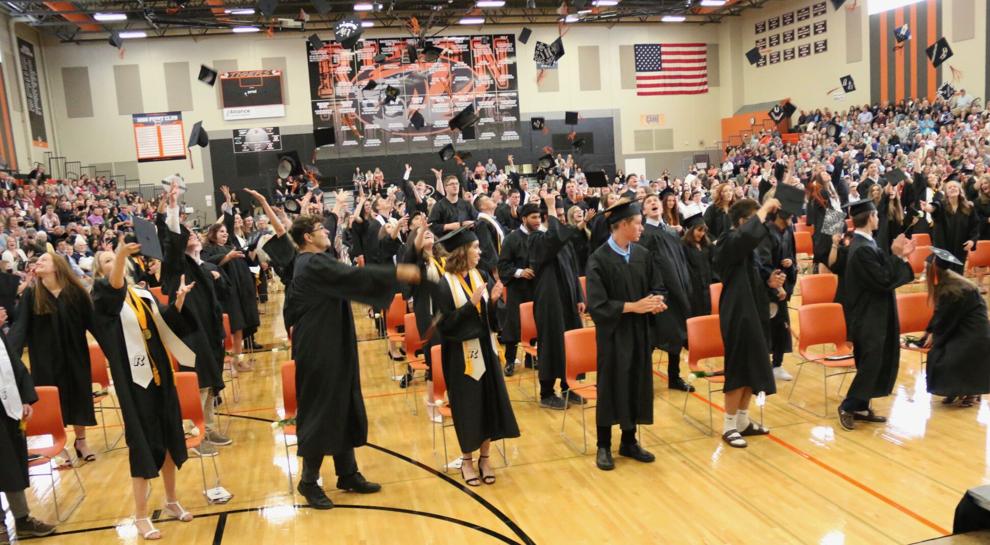 "If you're trying to achieve, there will be roadblocks. I've had them; everybody has had them. But obstacles don't have to stop you. If you run into a wall, don't turn around and give up. Figure out how to climb it, go through it or work around it."
Mark Bradley left the Ripon High School Class of 2021 with this quotation by Michael Jordan last week Saturday during the graduation ceremony, noting that this year's senior class has done just that the last four years and it "figured out a way to make today happen."
The staff graduation speaker and high school teacher spoke about how he feels this year's graduates are part of the "luckiest graduating class ever" as a result of the challenges they faced from their freshman year to their junior year when COVID-19 hit, to their senior year.
"Just when you think you had it under control, something happens and you have to adjust to the situation and your old normal is now changed," Bradley told the graduating class. "This happens all the time in life. You are set in your routine and then something happens to change that routine."
He noted the graduates' senior year gave them a trial run as they finally came back to school after COVID-19 forced them to end their junior year learning virtually. But it was only two days in-person, two-days virtual and it took a while to get used to. But just like in life, they adjusted to the new normal. Then, all of a sudden, March 1 hit and the students came back full time with mixed feelings.
"You have all made it through the trial run," Bradley said. "You have adapted to the ever-changing schedule called 'school.' You have taken all the challenges that were able to be accomplished in your 13 years ... You're leaving Ripon High School as probably the most real-life ready group of graduates. You took the negative situation of COVID-19 and made the best, and used it to your advantage."
Ripon High School Class of 2021 Graduation Program