After seeing "a dramatic rise in confirmed and probable cases of the COVID-19," the Markesan School District announced yesterday (Thursday) that it would be closed from today (Friday) to Sunday, Sept. 27.
The decision to take a "fall break" was made in consultation with the Green Lake County Health Department.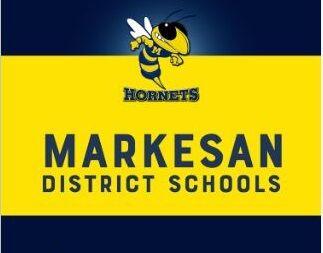 During the time off, there will be no virtual instruction. Students who have been told to quarantine are expected to stay home and all other students are expected to follow proper social-distancing procedures.
Additionally, district officials plan to use the break to conduct a deep cleaning of all schools and adjust practices to reduce close contact.
"This break will be to get healthy and follow safe practices. It will not be a virtual learning week," the Markesan District Administration Team wrote in a letter to families announcing the decision. "We will be adjusting the calendar if necessary to address required minutes of instruction."
The letter added that COVID-19 had spread throughout "all of [the] schools" in the Markesan School District.
Additionally, the uptick in cases had "stressed" the district's "system for staffing."
The letter stated the break is necessary for the district to be better prepared to return to in-person instruction.
"We are making this decision to ensure safety for all in our Markesan School District family," the administration team penned. "This break is our best effort to stop the spread and make the effort so that we can continue with strong in-person/virtual instruction with appropriate staffing and resources."
While Markesan was forced to close schools because of the virus, other communities seemed to have been more successful.
As of Tuesday, Sept. 15, the Ripon Area School District had one reported case among 15- to 19-year-olds since Aug. 31, while Rosendale-Brandon School District had four cases among the same age group during that time. The Green Lake School District announced today (Friday) that it had received its first positive COVID-19 test.