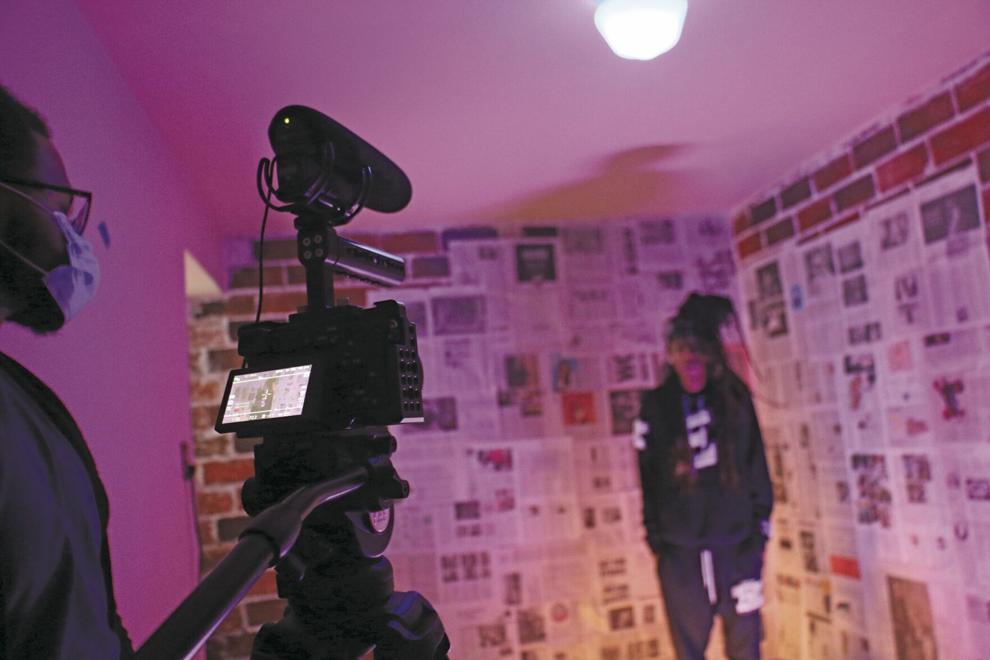 When Wausau resident Alex Grant shot a video of a rap performance at the University of Wisconsin-Stevens Point in 2018, he never could have imagined that one day he would be directing and editing a music video in Ripon with that same rapper.
That was the beginning of what developed into a collaborative friendship between Grant and Raphiell Ford, who goes by the stage name Mayyh3m.
Back then, Grant was working in the University Centers Marketing team at UW-Stevens Point during his final year of college. Shortly after, Grant sent his video to Ford after it was edited, kick-starting a cordial relationship between the two.
"From there, I just dived right into his music and he really enjoyed the video," Grant said. "That was the introduction. It was just a random concert."
Fast forward to 2021 and the two reconnected to film a music video for Ford's song "The Truth" at The Heist in Ripon, utilizing multiple rooms inside the building.
The shoot took place last week Saturday and took most of the day to complete. They began filming last week Saturday around 9 a.m. and finished Sunday around 12 a.m.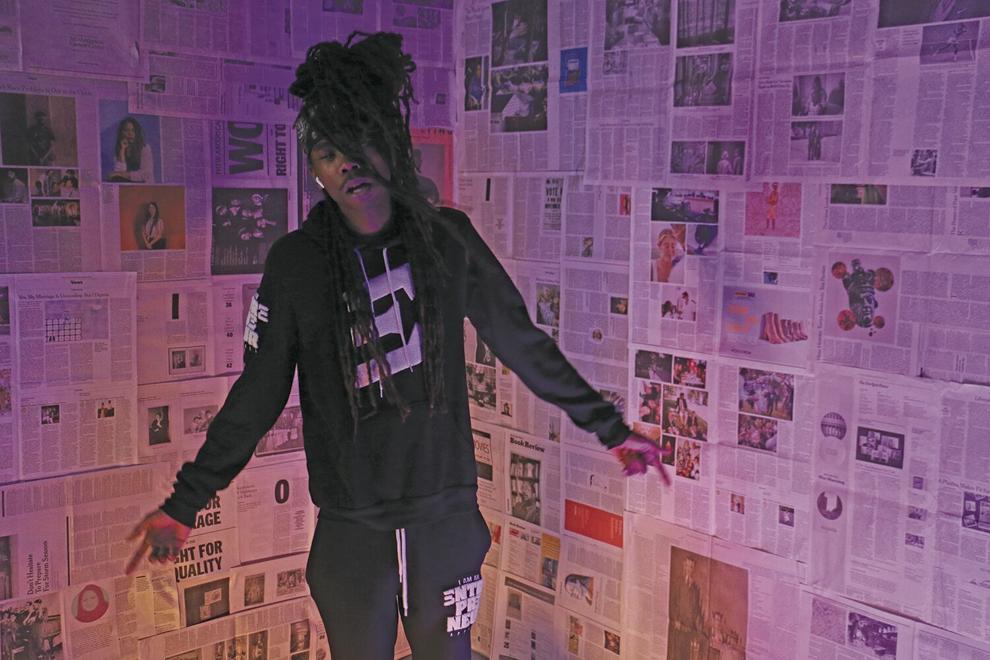 "It was high energy the whole day," Grant said. "Even though it was a long day, everyone had good energy and kept everything flowing."
Grant said The Heist was chosen as the shooting location because it has "a unique feel to it" with multiple rooms and it made the video "look like it could be shot anywhere in the sense that it doesn't look like it's in a particular time or a particular place."
Although Ford had never been to Ripon before the shoot and hadn't ever heard of The Heist, as soon as he walked into the venue, he said it "blew my mind."
Ford is originally from the Chicago area, but moved to Milwaukee when he was 8 years old. He grew up with a deep love of music and has been playing the drums since age 3.
"Music has always been the thing that I just love," he said. "I used to sit in front of the TV watching music videos and practicing the songs."
In fact, many of the artists who performed on Black Entertainment Television were his inspirations. Specifically, Ford says Nelly's music video for "Air Force Ones" and T-Pain's video for "I'm Sprung" were major influences on him.
"I'd just watch them all day everyday and dance in front of the TV to it," he recalled.
While Ford has been playing drums for as long as he can remember, he began writing his own lyrics to songs around age 8.
Since 2014, he's been releasing his music on the streaming platform SoundCloud under the moniker, Mayyh3m. In 2018, he began releasing his work on Apple Music.
Ford said the name "Mayyh3m" stems from his youth when he had a hard time controlling his temper.
"Whenever I let go of my temper there was really nothing anybody could do to stop me from doing what I was about to do," he said. "So people started calling me 'Mayhem' and it stuck."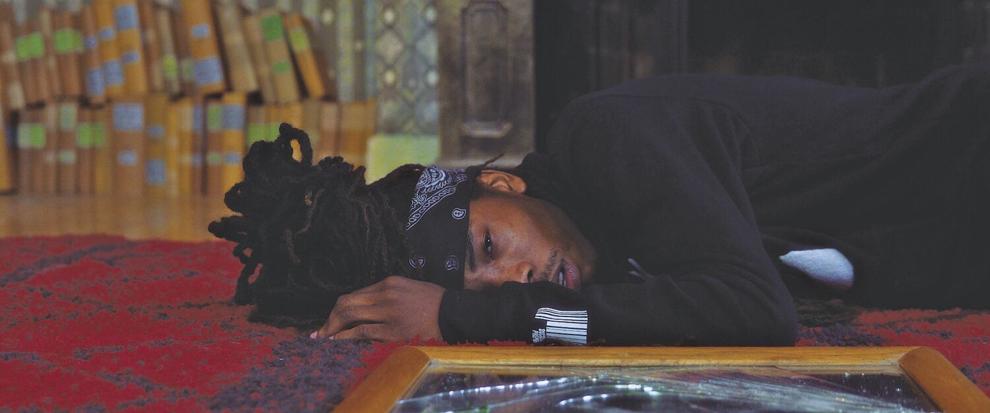 Music for Ford is more than just a hobby or a passion. It's an emotional release and a "gateway to get away" from his troubles.
"If I tell my feelings to you right now, and I feel like you're not listening to me, I'll put them in a song. Then you will really listen to it," Ford said. "People don't ignore songs, but people ignore you when you talk to them and speak to them regularly. If you make a song and make it relatable, everybody listens, then they understand."
For example, his song "The Truth" was written when he was going through a "discouraging stage" and a period of self reflection, which is reflected in the song's lyrics, "I ain't been the same since I lost my way."
"In my discouraging stage, I was down on myself, assuming nobody really listened to my music like they say they do but it was just me being in my head," Ford said. "That's basically how I write my music. I write it with my emotions and my feelings."
Because the song has somber themes and isn't a party anthem, Grant said he tried to shoot the music video "darker, stylistically."
"For the majority of the video, it's going to be a darker video to show the darker feel to the song," he said. "Having the visuals reflect that was one of my main goals."
Ford anticipates the video will "look like a movie." But beyond the visual style, he hopes people will learn that it's OK to express their emotions.
"I just want people to pay attention to the message because I feel like that's what music really is," he said. "People can rap about everything else that doesn't have anything to do with anything, but — at the end of the day — there's something in this song that you can learn from or think about.
"I just want to inspire people that can't really speak up for themselves and I want to give people the confidence to know you don't have to bottle everything up. I don't want people to be scared to say how they feel."