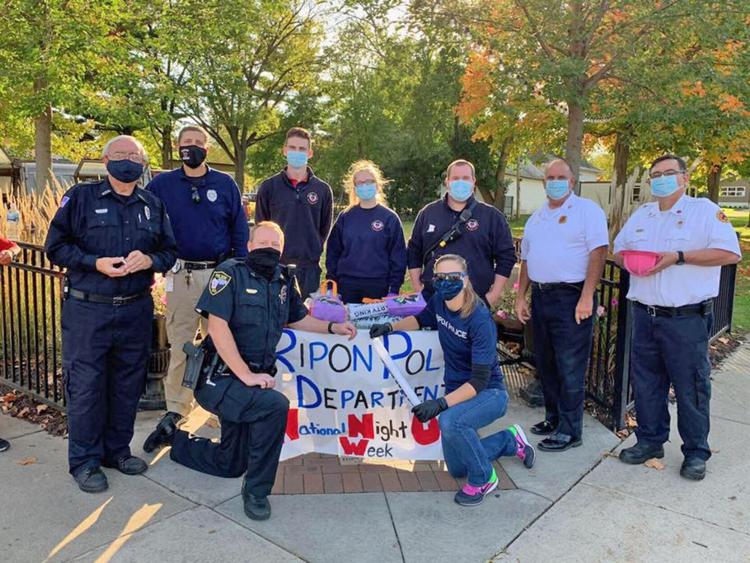 After canceling its National Night Out event, which is typically the first Tuesday in August, due to the COVID-19 pandemic, the city of Ripon Police Department held a series of activities and giveaways last week.
The department, which was joined by the Ripon Area Fire District and Ripon Guardian Ambulance Service, handed out free candy, glow sticks, cookies and pumpkins at the Village Green in downtown Ripon.
It also held a face mask decorating contest with awards given to the most creative designs. Winners will be posted online.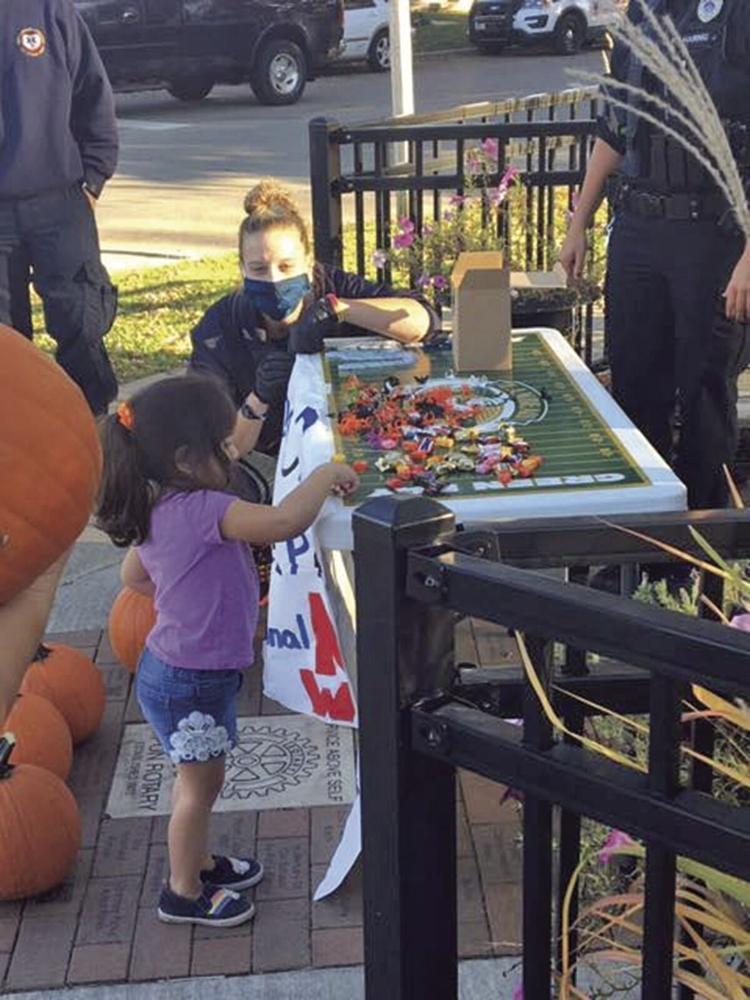 "We would like to take a minute to thank everyone who came out this week to the Village Green to visit with EMS, fire and us to help celebrate National Night Out," the city of Ripon Police Department said on its Facebook page. "Although we had to change it up a bit this year, we hope you enjoyed the giveaways! It was nice to see all of the smiling faces!"
National Night Out is a community-building campaign that promotes police, community and neighborhood camaraderie to make neighborhoods safer, more caring places to live.
It provides an opportunity to bring police and other emergency services and neighbors together under positive circumstances.
In years past, the city of Ripon Police Department has partnered with Ripon Guardian Ambulance, Ripon Area Fire District and town of Ripon Police Department, along with Flight for Life and other agencies to provide an event to gather and interact with the community.
For more information, follow the Ripon Police Department's Facebook and Instagram pages.