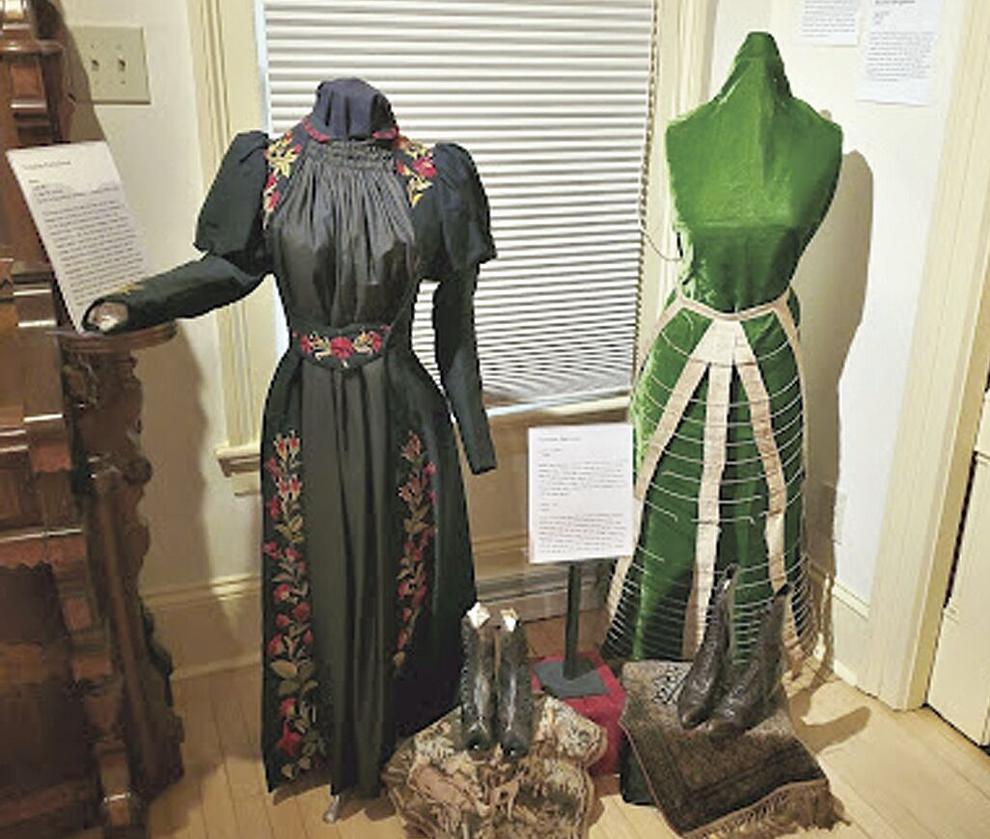 The Ripon Historical Society, 508 Watson St., invites the public to see its new exhibit, titled "Remembrance, Temperance, and Suffrage: What Women of Ripon Made, Wore, Drank and Thought."
The museum is open to the public Fridays and Saturdays from 10 a.m. to 1 p.m. and is free to the public.
The exhibit was organized by three summer interns from Ripon College — Sarah Nakis, Aftyn Reinwand and Bailey Zanck — and their professor Travis Nygard, a board member at the historical society.
The interns worked for 10 weeks through the Summer Opportunities for Advanced Research (SOAR) program at Ripon College. They were assisted by Caron Sisko, as well as other volunteers from the historical society.
This exhibition focuses on themes of arts and crafts, fashion, alcohol and feminism from the Victorian period through the Roaring '20s and their connections to today.
"I was surprised by the richness of Ripon's history," said Nakis, a junior and history major at Ripon College. "I grew up in Lake in the Hills, Ill., — a fairly big city compared to small-town Ripon. It's wild to think I know more about Ripon than I know about my hometown."
"It was fascinating to learn about the women in Ripon's history because they were often overlooked in the older history books of the city. It is great to learn how prominent women were in the city's past," Nygard noted.
On display is a wedding dress from the 1890s, two gowns from the 1920s, artwork from local Riponite Eve Faustman, quilts, information on women's influence in the temperance movements and prohibition, and much more.
"The most interesting discovery I made during my research was that Ripon was a rebellious community when it came to prohibition," said Reinwand, an art history and museum studies major. "I found big city newspaper articles — from Milwaukee to Chicago — featuring stories about beer raids in Ripon."
"The Ripon Historical Society has a wealth of information and artifacts, and we really enjoyed the opportunity to work with this organization," added Zanck, a senior at Ripon College majoring in art history and museum studies. "I think that the public will enjoy our discoveries as much as we did."
The students also worked on other research projects over the summer months. They intend to present their findings at a program open to the public Thursday, Sept. 16 at 7 p.m. at the historical society.