At a time other businesses are considering whether they can reopen, one Ripon woman has plans to start a new shop on the community's east side.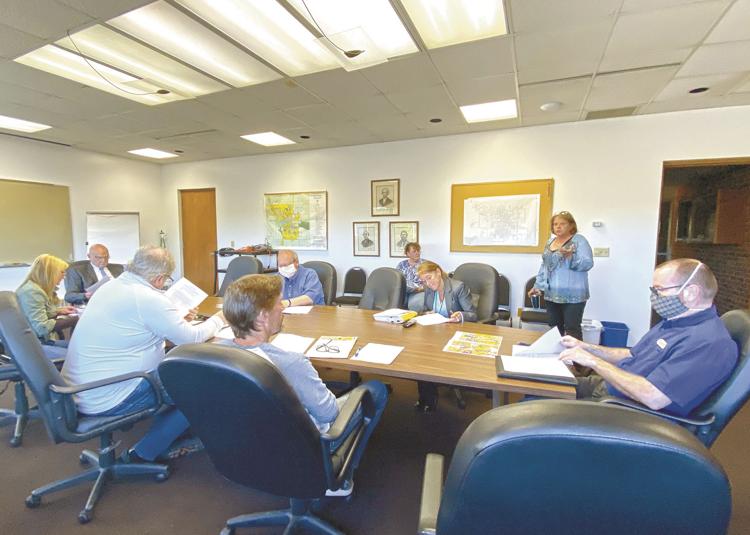 Barb Morrison is planning to open a seasonal, part-time greenhouse at 529 Fenton St. after receiving a conditional use permit from the city's Plan Commission last week Wednesday evening.
Blooms n' Scapes will offer what Morrison described in a letter to the city as "a moderately scaled retail greenhouse that is reasonably priced ... Nowhere in the city limits is there a retail area or a source for live trees, shrubs, fruit-bearing perennial plants, etc."
Products will be offered in a 18-by-22-foot greenhouse as well as a fenced-in area on her property; a temporary shelter also may offer shade in the driveway for some "tender plants," she wrote.
"In addition to filling that need, the greenhouse would also be an additional vendor for your typical annual baskets, containers, annual flats, perennial plants, vegetable plants, herbs, etc.," Morrison wrote.
She expanded on the part-time nature of the greenhouse while speaking with the Plan Commission last week.
"It will be strictly part-time: spring for major plantings," she said, noting it will be open "probably Wednesday afternoon to maybe 5 p.m. at night, and then not opening up again until Friday afternoon. I manage and run a full-time landscape design and property management business as well, so I can't do both full time."
Read the full story in the May 28, 2020 edition of the Ripon Commonwealth Press.