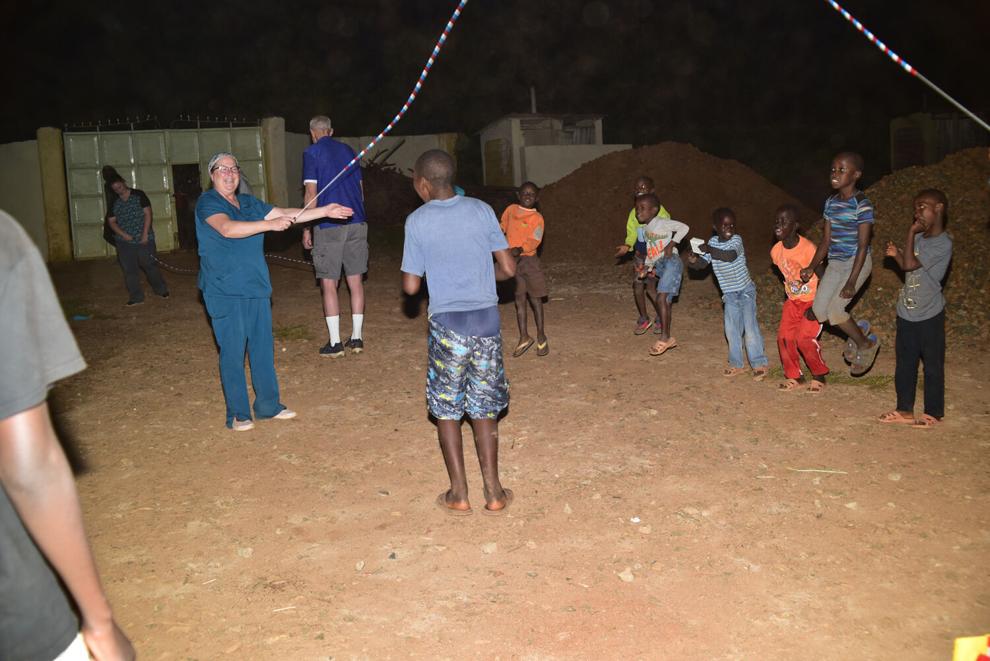 A pair of Riponites recently returned from a two-week medical mission trip to Kenya, where they provided physical and spiritual care to those less fortunate and witnessed cultural differences firsthand.
The trip was rescheduled twice due to the coronavirus pandemic-related travel restrictions. It was supposed to occur last March and then in August, before finally happening in mid-January
Dr. Paul Nelsen, a Ripon resident and retired doctor, has been going on mission trips for more than a decade. Ahead of his most recent excursion, local photographer Steve Hollenback asked if he could tag along to document the trip.
"Paul was our family physician for years, and in talking with him in Rotary [Club] and knowing he was going over to Kenya, I just asked: 'Don't you need an official photographer to record what's going on?'" Hollenback recalled. "He hadn't ever thought of that, and he said, 'Yeah, that would be a good idea.'"
Nelsen's mission trips have been through New Life Community Center, which operates an orphanage in Kenya where much of the service work takes place.
TRAVEL DELAYS
Back in March, Nelsen explained that a group –– consisting of two doctors, two nurses, two nursing assistants and three lay persons –– had assembled to go on the mission trip, but the pandemic presented the group with a few roadblocks.
"With COVID hitting and travel restrictions coming on, we saw that it was not going to be possible to go and come back safely," which forced the team to "put everything on hold" until August, he said.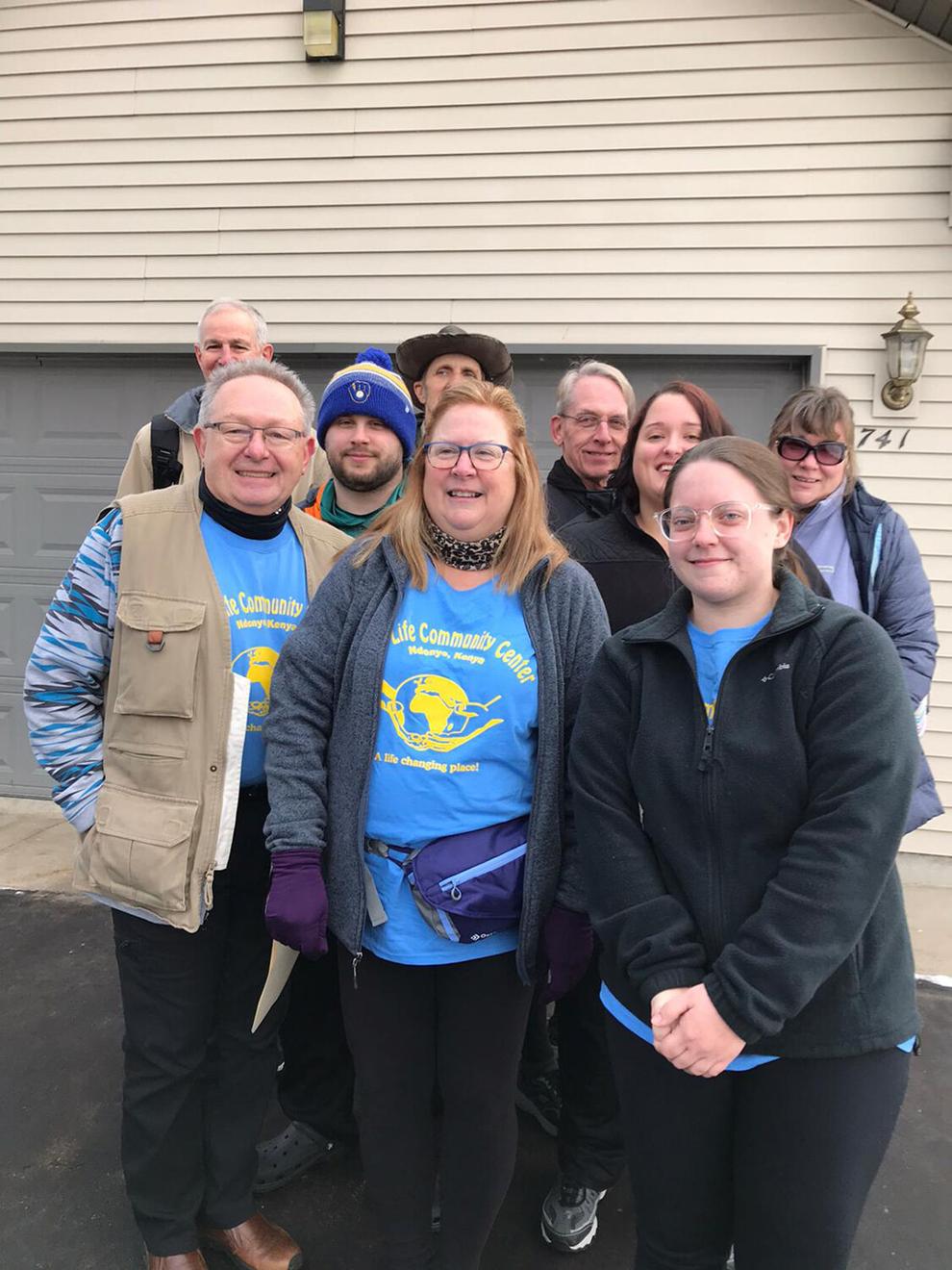 When August rolled around, however, the COVID-19 pandemic had just begun hitting Africa, which delayed the trip until January.
Finally, after months of delays, the group departed from O'Hare International Airport Wednesday, Jan. 13.
Everyone on the trip had to take a COVID-19 test before leaving the United States and before returning to the United States to prevent transmission.
PHYSICAL CARE
Upon arriving in Kenya, Nelsen said the group set up shop in "a large building on the orphanage grounds," where they treated around 626 individuals, ranging in age from 3 months to 86 years old.
Although the clinic opened at 9 a.m., Hollenback noted people were waiting in a staging area most days before 8 a.m.
While Kenya does have clinics and hospitals similar to those in the United States, Nelsen explained that in the small Kenyan village of Kissi, where the group operated, many are living in poverty and do not have adequate access to health-care.
"They live a good 20 to 30 miles from any of the hospitals, so travel to any of the clinics requires them to drive or to get a ride through like a taxi service or something, which costs money," he said. "Then, they have to pay for services and they have to pay for medicine. So for people who are poor, it's not very convenient."
For example, he described a widow with a 17-year-old daughter, who has a heart condition. The daughter was sent home from school with a rapid heartbeat and feeling sick.
The mother and daughter went to the New Life clinic and told Nelsen they had gone to the hospital for tests, but the only true cure for the daughter's condition would be surgery.
Nelson said the mother, while employed, cannot afford to take the six-hour drive to Nairobi for care and cannot afford the surgery.
The clinic did what it could for the daughter, providing medicine to get her through the acute episode, but, ultimately, Nelson said the daughter will likely suffer from heart failure and will die and "there's nothing anyone can do."
"They struggle with these life-and-death situations everyday," he said.
During the mission trip, three patients went to the hospital because the clinic didn't have the tools to adequately treat them.
One was a little girl suffering from dehydration, diarrhea and vomiting. When it became clear to the clinic that they didn't have the proper IV fluids, Nelsen said she was transported to the hospital.
She died in transit.
"This is what we're faced with and that was the worst thing that we could expect –– that somebody we are caring for was not going to survive," Nelsen said. "Unfortunately, that is the reality of life in third-world countries where people live and die very quickly."
SPIRITUAL CARE
Aside from tending to patients' physical conditions, the group also worked to accommodate spiritual needs as well through Sunday services and nightly devotions.
Nelsen explained that the New Life Community Center orphanage in Kenya serves about 24 boys who are "true orphans" with no mother or father.
"They need hope and that hope can be found through the Gospel of Jesus," he said.
During the trip, Nelsen said about 12 were away at boarding school, but the group held nightly Bible studies with those still at the orphanage.
The nightly devotions included spiritual lessons from the Bible with examples of how to live by those teachings.
On Sundays, those on the mission trip went to church with the children and participated in singing and worship. In fact, Nelsen delivered a sermon during one of the Sunday services, with translators to help communicate his message.
"In that way we can bring what I would call 'the good news of the gospel' to the people in this impoverished rural area of Kenya," Nelsen said.
CULTURAL DIFFERENCES
While accompanying Nelsen on the trip, Hollenback experienced a bit of a cultural shock.
He said most of the people they greeted on the trip were extremely friendly and took time to say "Hi" when seeing someone on the street.
"When you see people, it's always 'Good morning, how are you?' It's a handshake or a fist bump," he said. "That's the norm, even though they don't have the luxuries that we have."
In contrast, Hollenback noted people on the streets in America aren't quite as friendly as they mostly ignore each other or let out the occasional grunt.
"Along the way, over a couple of generations, attitudes changed to 'I don't care about you at all,' which has really grown over the whole country," Hollenback said of American culture.
During the two-week excursion, Hollenback, a classroom aide at Brandon Elementary School, shared the experience with his students in first and fourth grade via Google Classroom.
He wanted to show his students that those in Kenya experience different living situations than what Americans are accustomed to and how individuals in Kenya remain friendly and optimistic despite sometimes dire circumstances.
"I don't think they would ever have the opportunity to learn firsthand what it's really like," Hollenback said. "We're studying a couple of different cultures in class, but this is real life."
DOCUMENTING THE TRIP
Beyond sharing the cultural comparison with his students, Hollenback felt it was important to document the trip "for historical purposes."
Despite that, he did put the camera down to help out during his time in Kenya.
"For the most part, I was the image observer, recording what was going on," Hollenback said. "For me, any type of photograph –– family, social event, whatever –– you don't know what happened if you don't get a photo to document it."
He plans to share those photos with the Ripon community to help bring awareness to the situation that those in developing nations are dealing with and to help folks be thankful for all that they have.
Nelsen hopes Hollenback's photos and videos from the trip will motivate others to go on future mission trips.
"We want to inspire people that this is being done, that this is a good thing and that this is a homegrown effort; it's not sponsored by a huge international organization," Nelsen said. "We do it with our own funds to make a difference in that part of the world [that] is nine-hours different from ours."