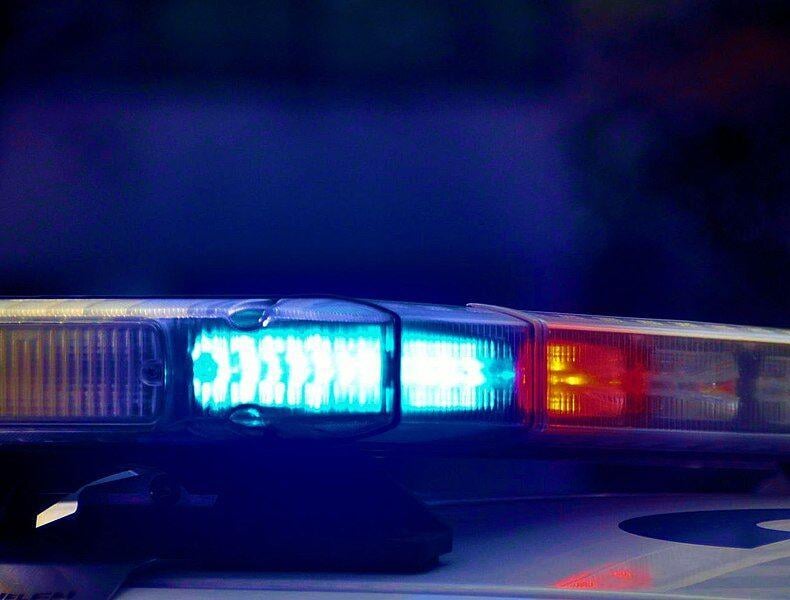 A 38-year-old Oshkosh man was arrested Monday after jumping out of a moving vehicle on State Trunk Highway (STH) 26 and injuring a Fond du Lac County Sheriff's Deputy.
Around 11:20 a.m., the Fond du Lac County Communications Center received calls of a suspicious person near the address of N9515 STH 26, in the town of Eldorado.
"Initial reports indicated this person was walking around this address and looking in the windows," Fond du Lac County Sheriff's Office Lt. Chris Dobyns said in a press release. "This address is a private residence. The caller indicated that the person then continued to walk south on STH 26."
According to a press release, several deputies of the Fond du Lac County Sheriff's Office responded to the area in an attempt to locate the suspicious person, who was described as a male with a backpack.
Deputies located this man on STH 26, south of the initial call, Dobyns said.
He noted Deputies began to speak with the man for identification and to inquire about the person's reported behavior.
"During this initial contact and inquiry, the deputies observed that the person appeared to possibly be under the influence of narcotics or experiencing a mental health episode," Dobyns said. "They also observed that the person had injuries consistent with sliding along a roadway surface, commonly referred to as 'road rash.'"
Police say the man allegedly made "abnormal and inconsistent statements" while the deputies were speaking with him, before running from the shoulder of the roadway — across traffic on Highway 26 — to the other side of the roadway.
The deputies followed him across the roadway, and attempted to detain him for his safety, "based on their observations of his behavior and statements," the press release said.
During the attempt to detain him, Dobyns noted the man resisted, at which time he and a deputy both went to the ground.
In the process of going to the ground, he noted the deputy suffered " significant knee injury."
"At this time, based on the person's state of mind, the level of resistance, the injury to the other deputy, and not knowing how that injury was caused, the second deputy deployed a 'Taser' to gain control of the person," Dobyns said. "This was successful and the deputies were able to gain control of the person."
Both the man and the deputy were transported by ambulance for treatment, according to police.
The deputy, 27 years old with 3 years of service, was treated and released, while the man was evaluated for injuries, treated and released into the custody of the Fond du Lac County Sheriff's Office, Dobyns said.
"The person, identified as a 38-year-old Oshkosh man, was transported and booked into the Fond du Lac County Jail on several charges resulting from the contact with Fond du Lac County Sheriff's Office deputies," Dobyns added. "Further investigation into the incident and injuries to the person revealed that he had jumped out of a moving vehicle on [Highway] 26 in Winnebago County before Fond du Lac County Sheriff's Office deputies had contact with him."