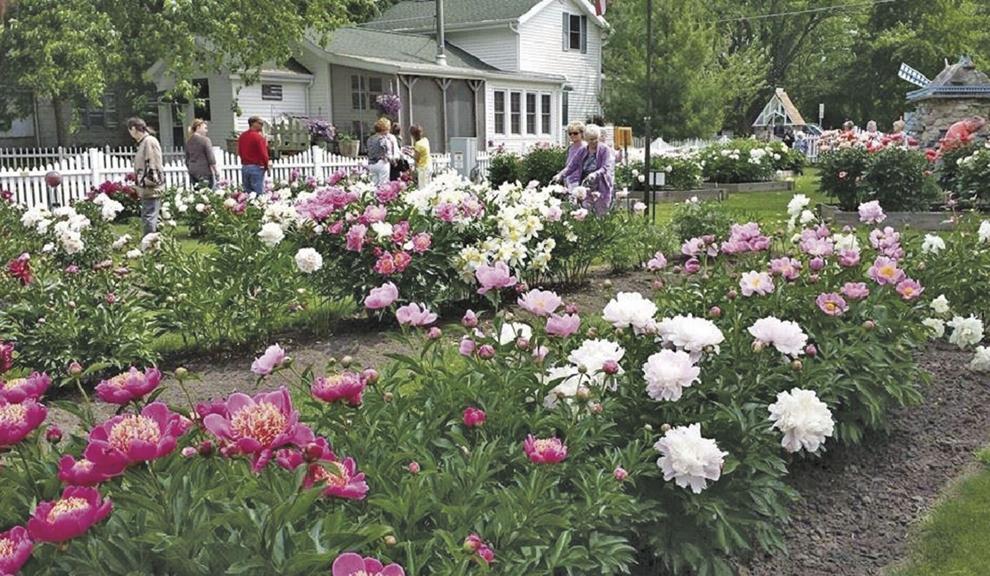 The Rosendale Historical Society will host its annual peony celebration Sunday, June 12. A noon lunch will be served Sunday in the Sissions Peony Gardens from 11 a.m. to 2 p.m. featuring homemade desserts.
The gardens are located on Highway 26 in Rosendale, just a block north of the intersection with Highway 23. Golf carts will be available to take visitors from their cars to the garden.
It was around 15 years ago that the historical society revived the former Sissons Peony Gardens, which had been abandoned for 20 years.
They were placed on the National Register of Historic Places in 2007. Only a portion of the original five-acre garden is left, but many of the original peonies planted in 1920 remain. New varieties have been added both in the garden rows and in raised beds.
The Gardens are owned by the Rosendale Historical Society and maintained by volunteers. Visitors may tour the gardens anytime and various peonies should be blooming for most of the month of June.