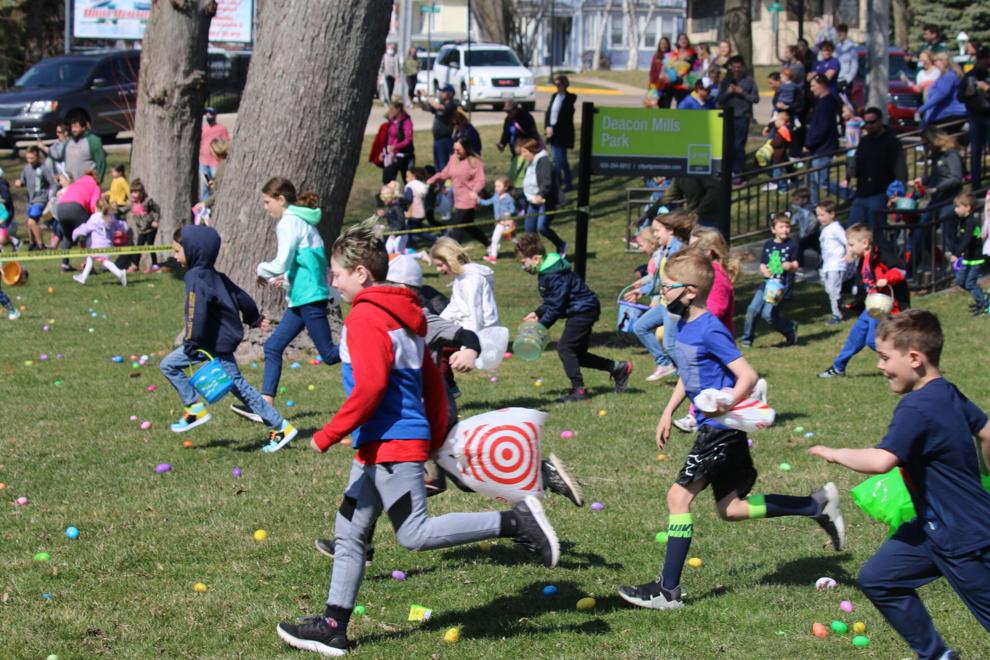 A bounty of colorful Easter eggs brightened Deacon Mills Park once again as the Green Lake Rotary Club held its Easter Egg Hunt yesterday (Saturday).
The Easter Bunny was on hand to take pictures with children. 
A large crowd attended the event, which ended very quickly after children were released to find the eggs hidden in the park. The park was broken up into sections for different age groups. 
The event was made possible by the Green Lake Rotary Club. 
Green Lake Easter egg hunt brightens Deacon Mills