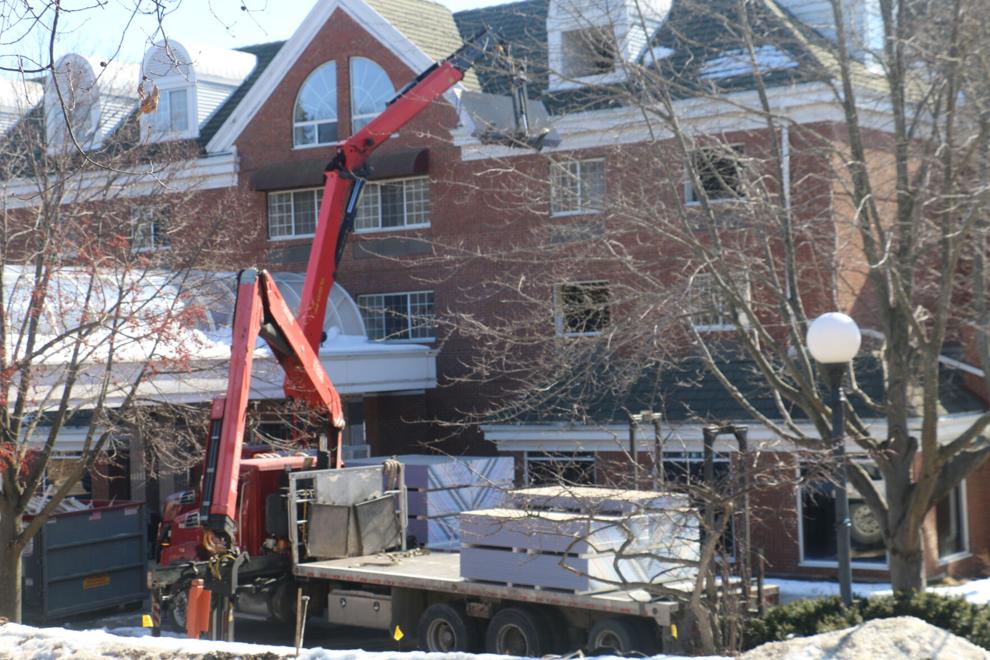 Redevelopment projects for both the Heidel House and Evensong Spa are on schedule as the resort is expected to reopen Memorial Day weekend and the spa is anticipated to reopen Fourth of July weekend.
"We are completely on schedule," Mike White, a primary investor in both projects, told the Commonwealth.
White said the relatively mild winter has been beneficial for Heidel House developers as they had all of December to work on the project and three weeks in January.
"That enabled us to get everything graded in all of the parking lot areas," he said. "You want to get all of your grading done in your driveways and parking lots, so it can go through a frost prior to paving."
He added that the interior remodeling on the Heidel House has continued "to hum along" as it has not been impacted by the weather.
The hotel has been "gutted" and construction crews are working on modernizing the historic property.
White noted the main restaurants on the property will be the former Boathouse Pub, converted into a new restaurant dubbed "Waves Pub and Grill," and a fine-dining establishment located in the old Sunroom Cafe, named "Oakwood." An additional bar will be in the lobby as well.
Construction underway at the Heidel House
At Evensong Spa, meanwhile, White is working with architects to design upgrades for the building, which will include installing a pool and modernizing many of the spa's amenities.
In late December, White purchased the Evensong Spa along with 27 acres in the city of Green Lake surrounding the spa.
For the time being, White said he will "simply be maintaining those additional lands" and doesn't have firm plans for the additional properties.
"I'm only one person," he said, noting his attention is currently devoted to the Heidel House and Evensong Spa redevelopments.
This summer, White plans to sit down with city officials to ask them what they would like to see with the 27 acres for development.
"I believe it will be some type of housing; I'm assuming it will be more senior friendly," White said. "I'm going to be doing some studies this summer –– in conjunction with the city –– as to what we all feel is going to be needed around here, and most of it will revolve around housing."