The Ripon Area Fire District is battling a fire tonight (Sunday) at N8405 Douglas Street in the town of Ripon.
A call of a fully-engulfed building came across the scanner at 4:55 p.m. and the Mutual Aid Box Alarm System (MABAS) was activated, bringing emergency personnel from across the area.
On scene, smoke and flames could be seen billowing from the structure and loud popping noises could be heard.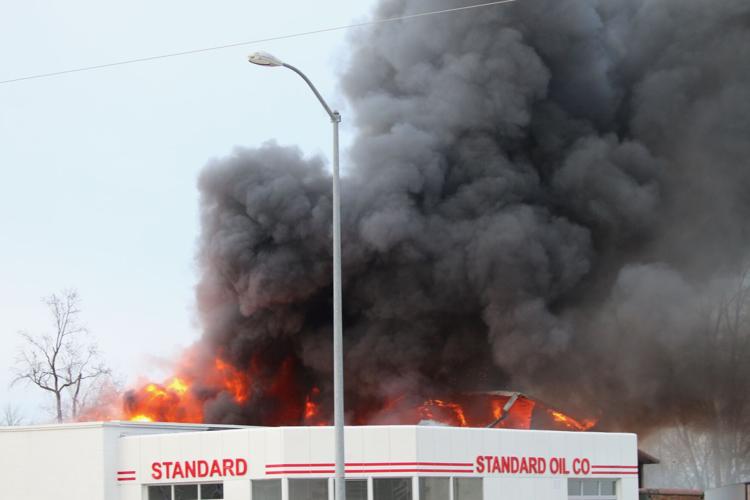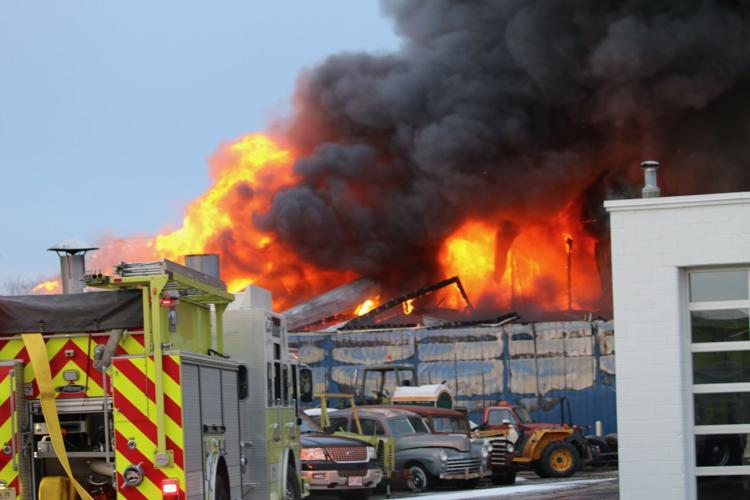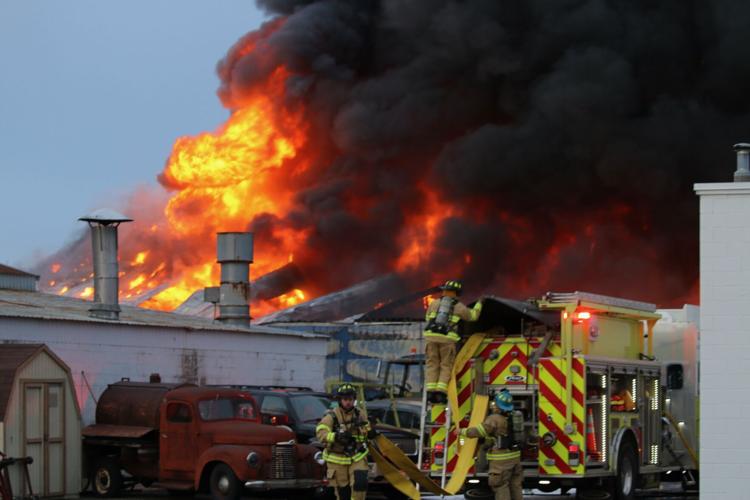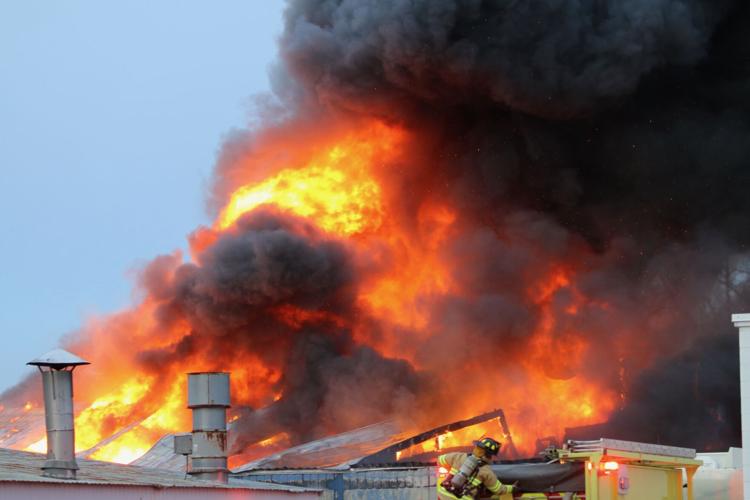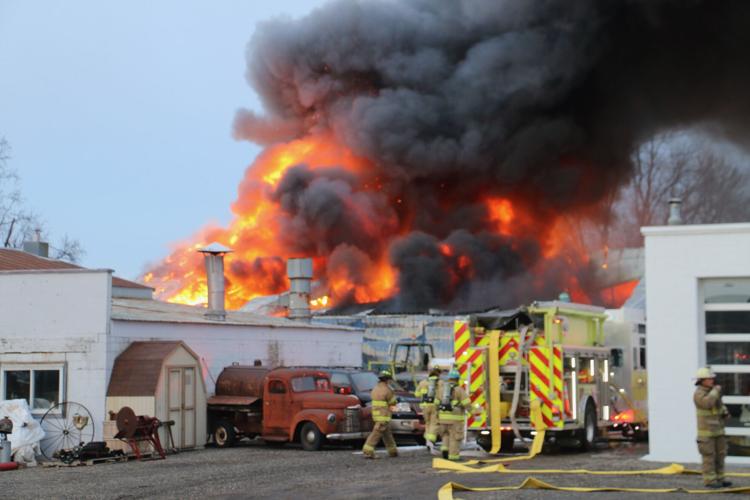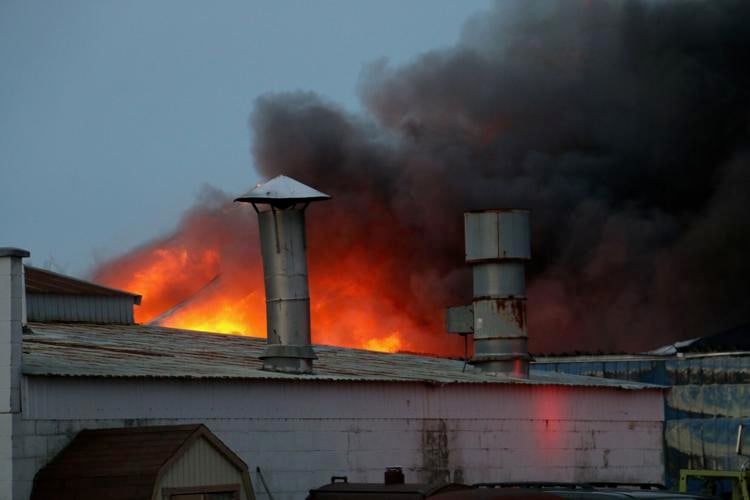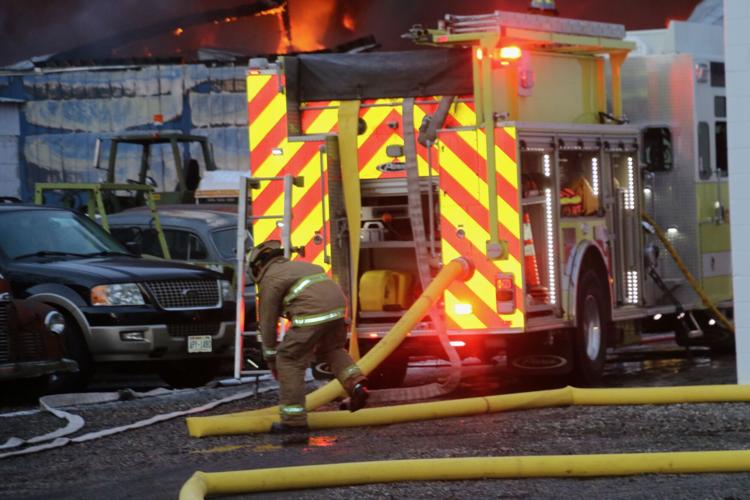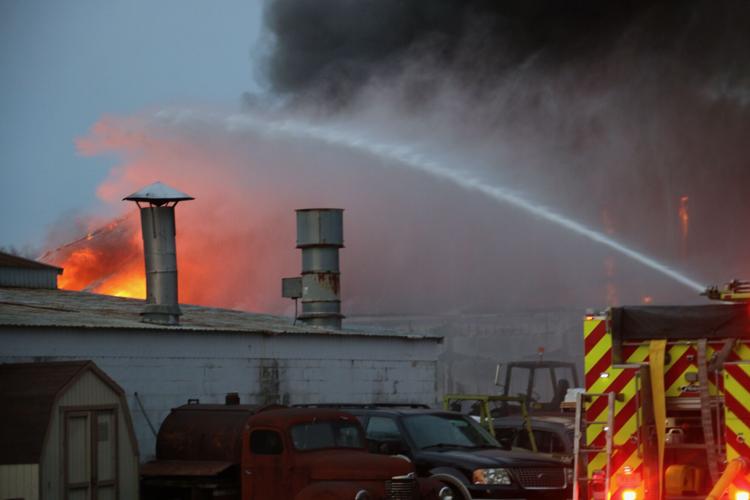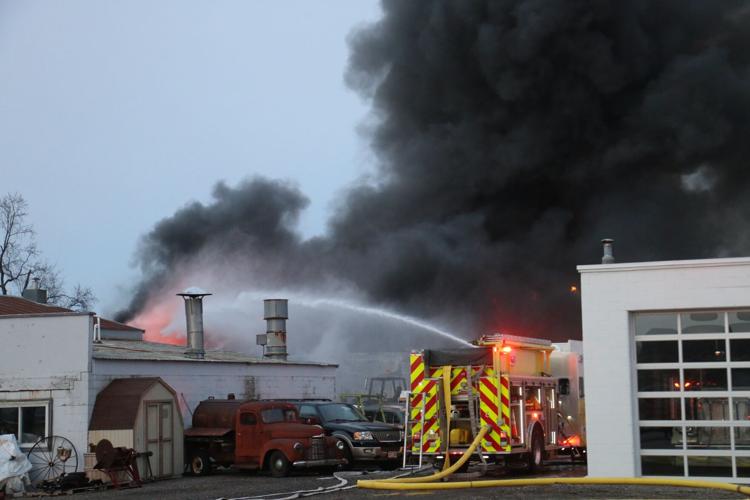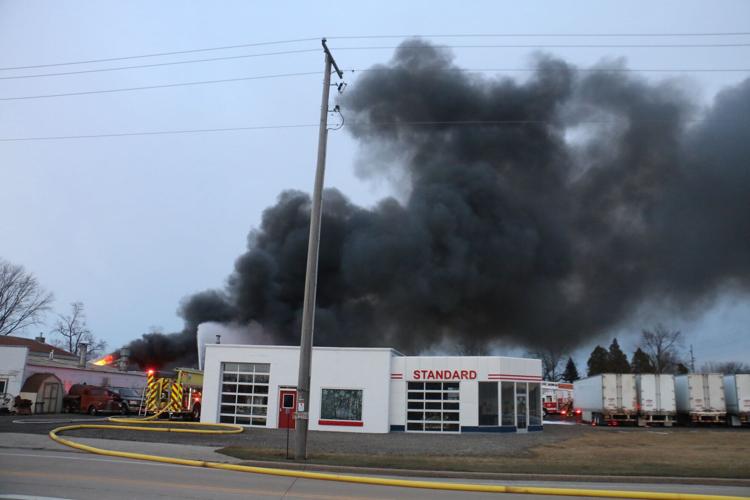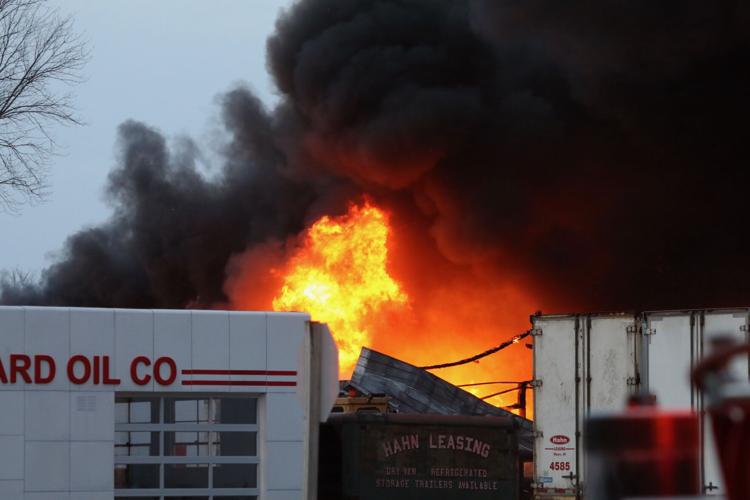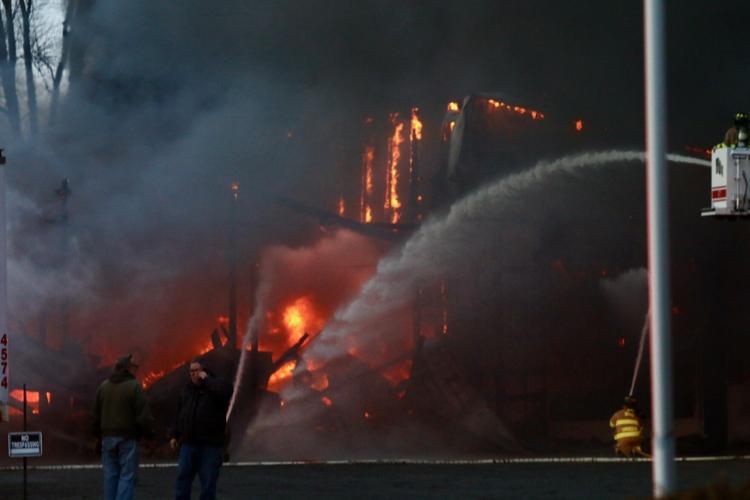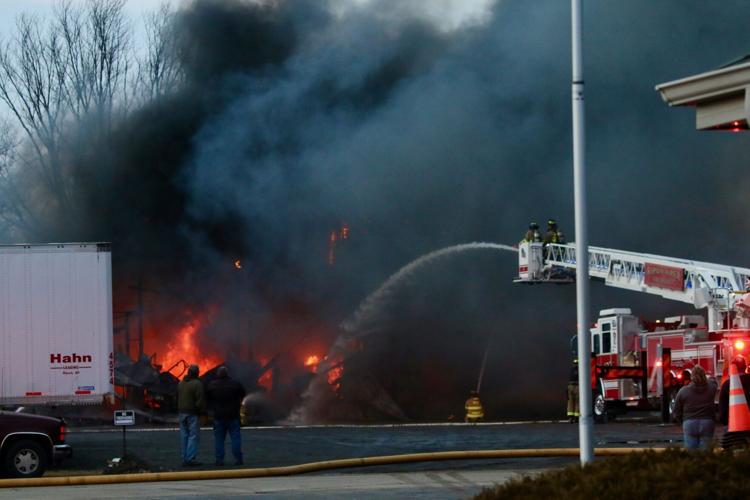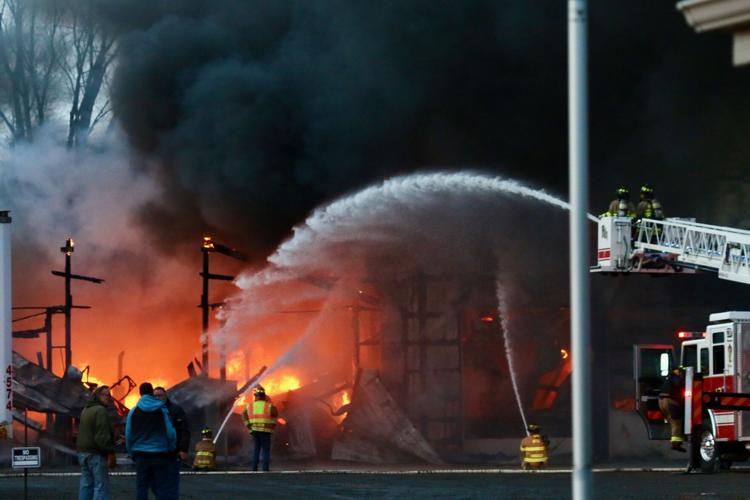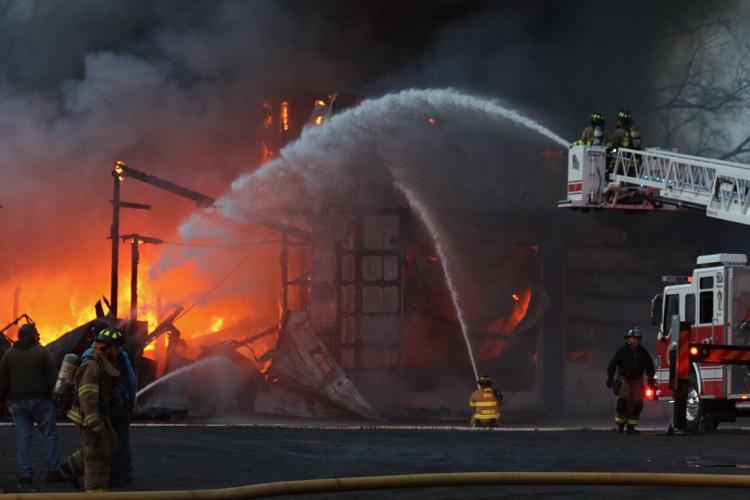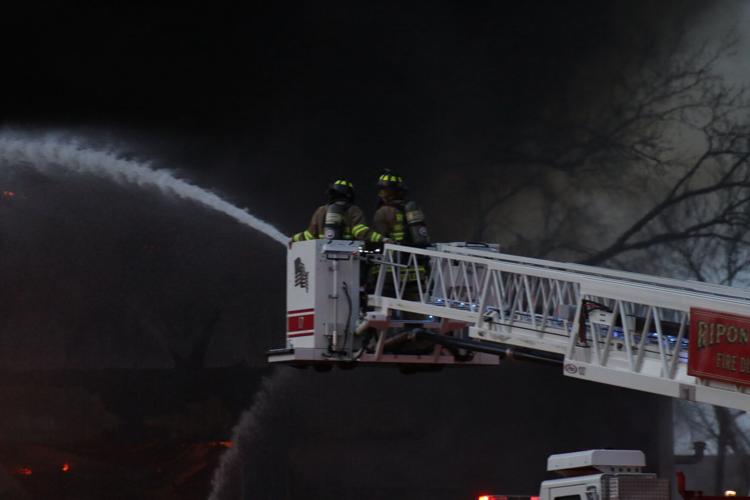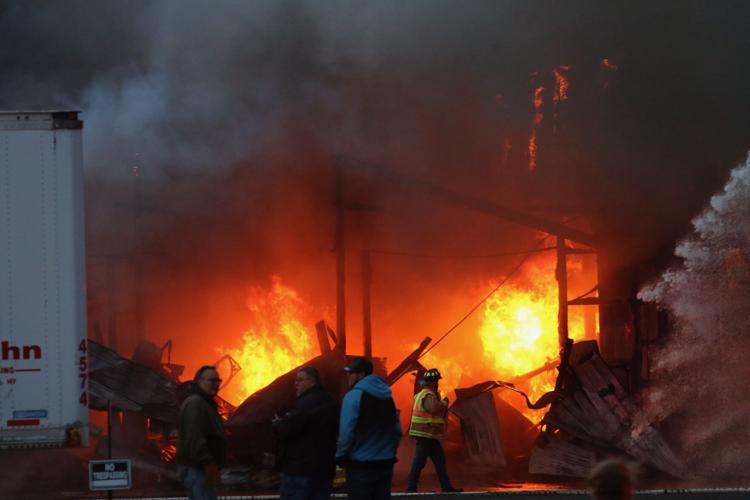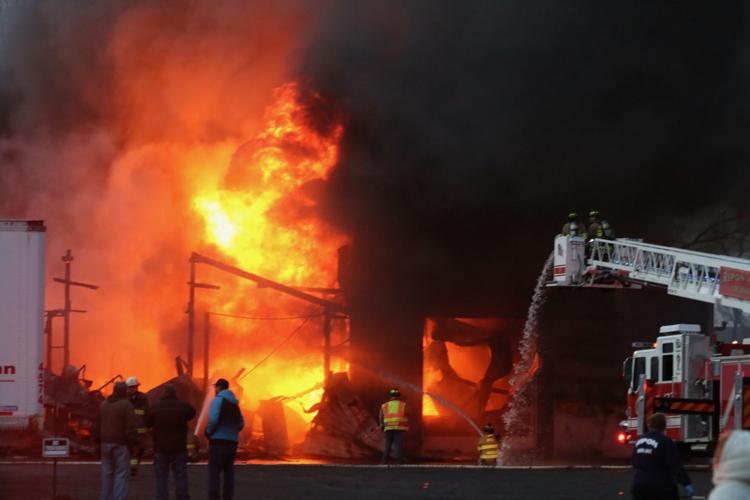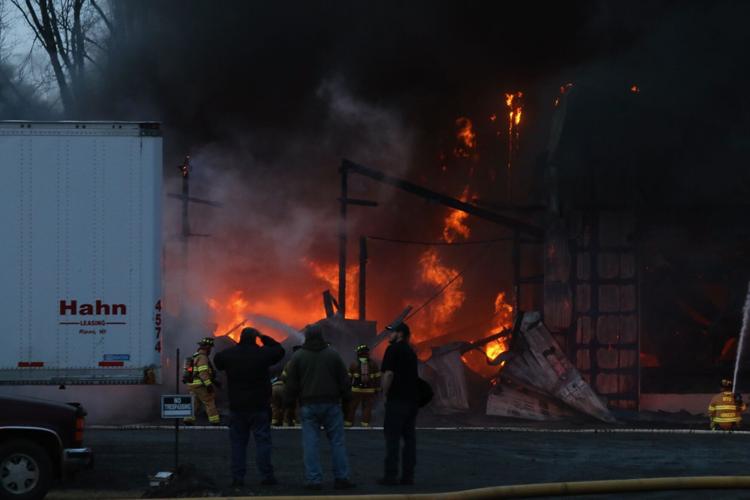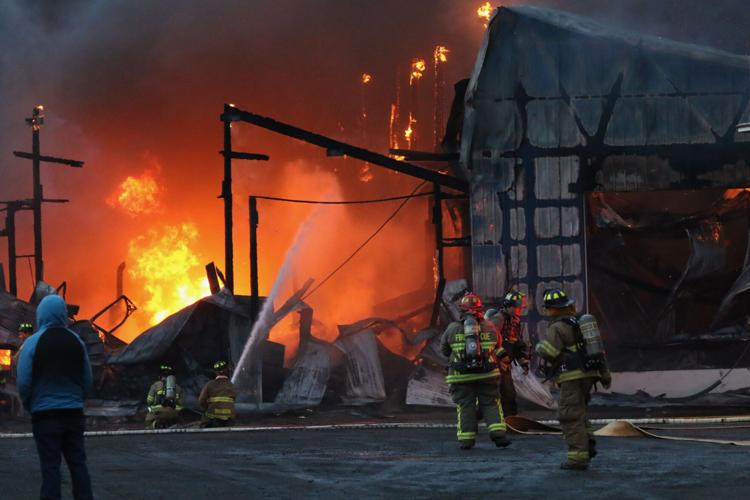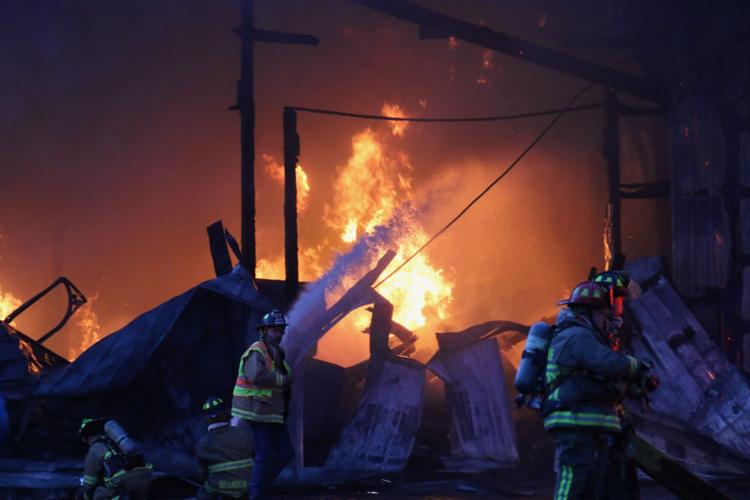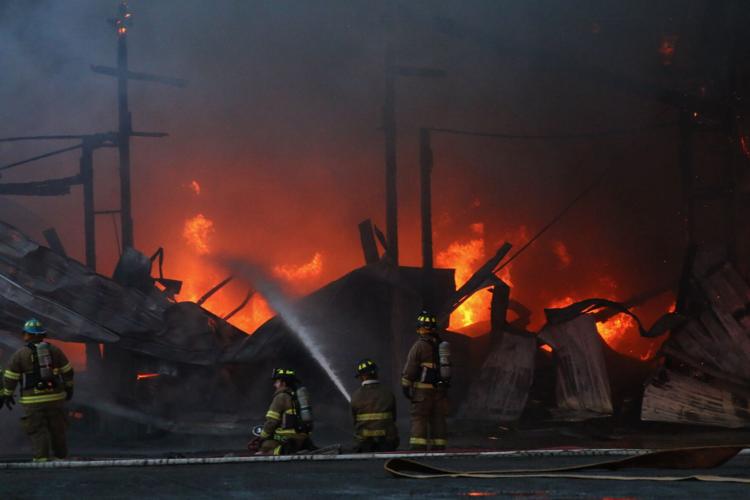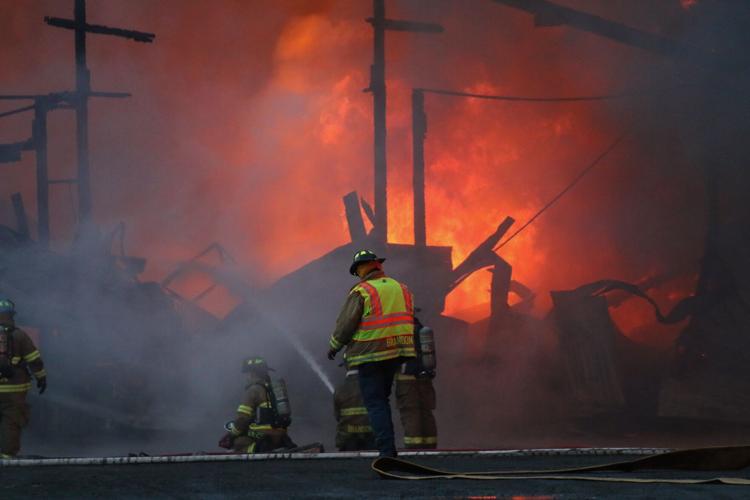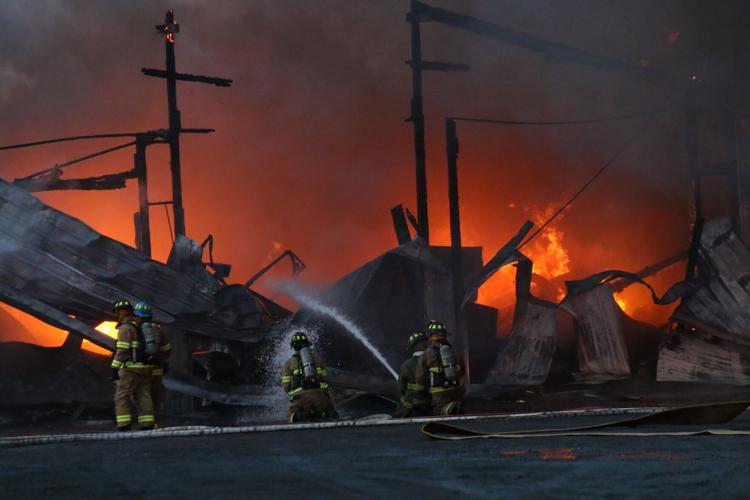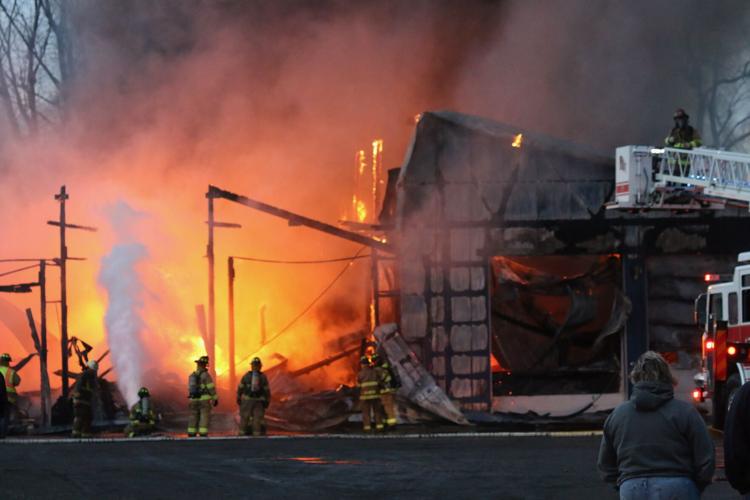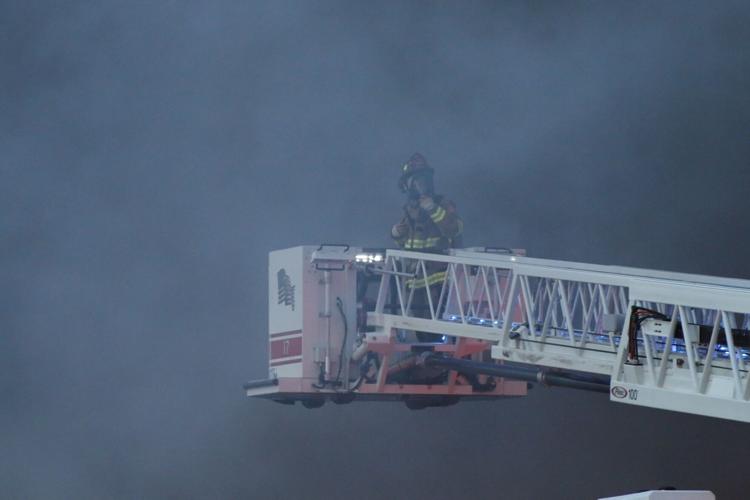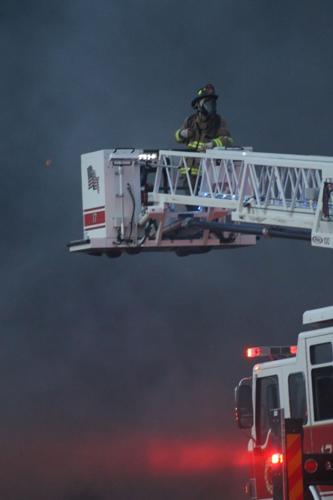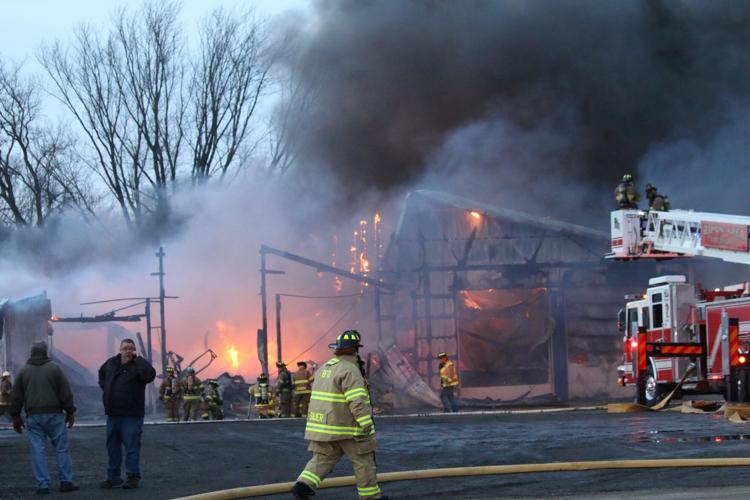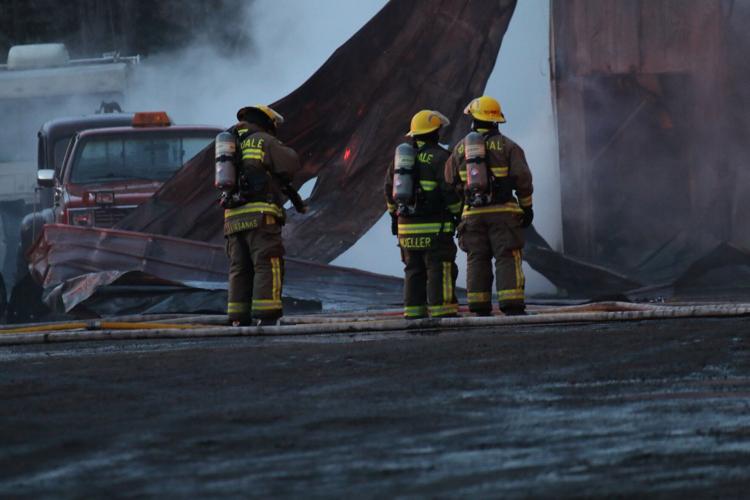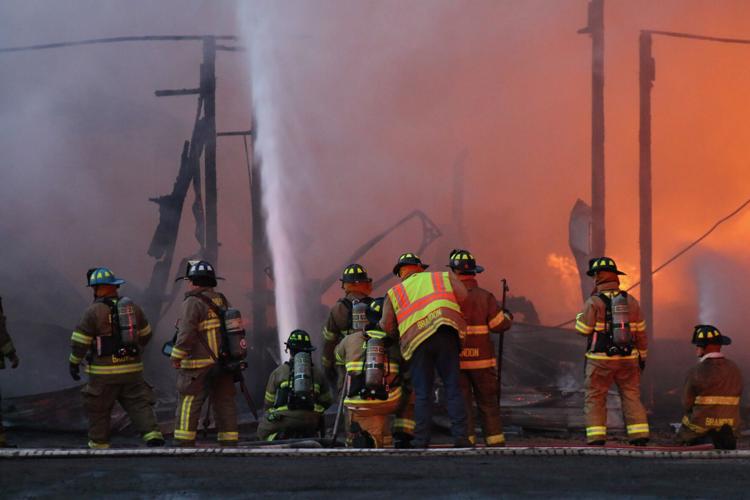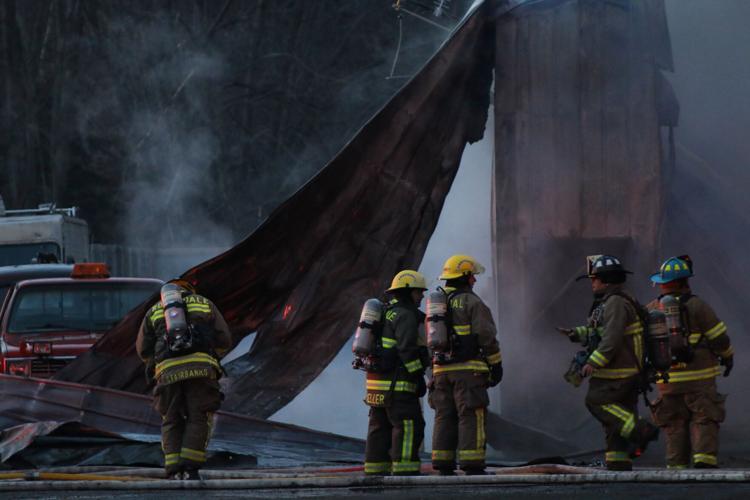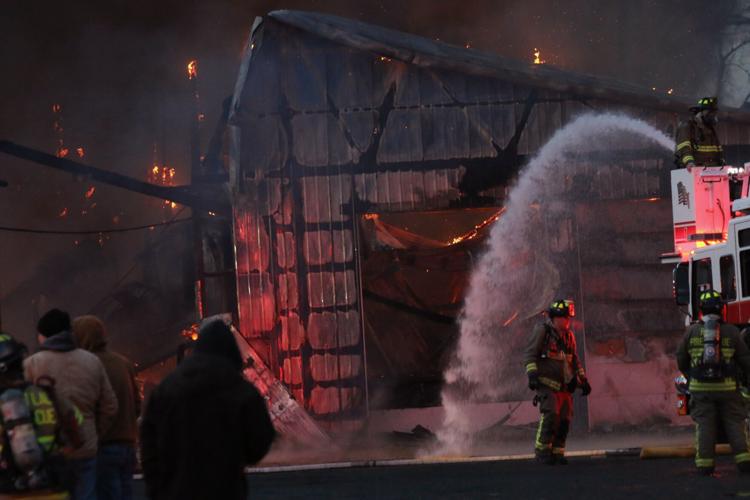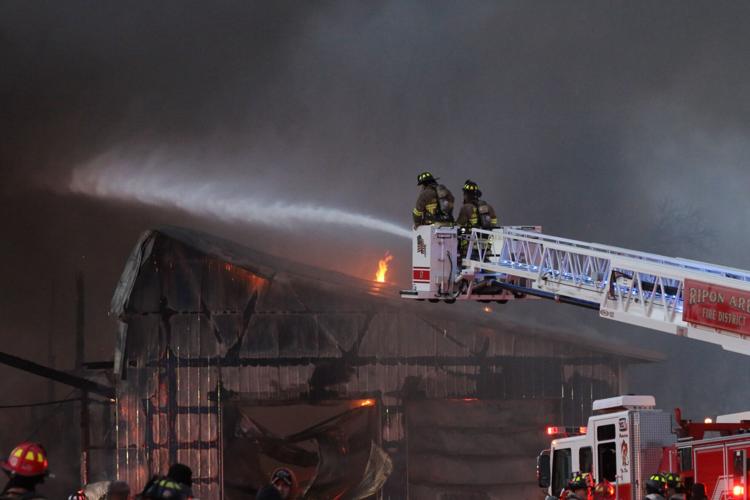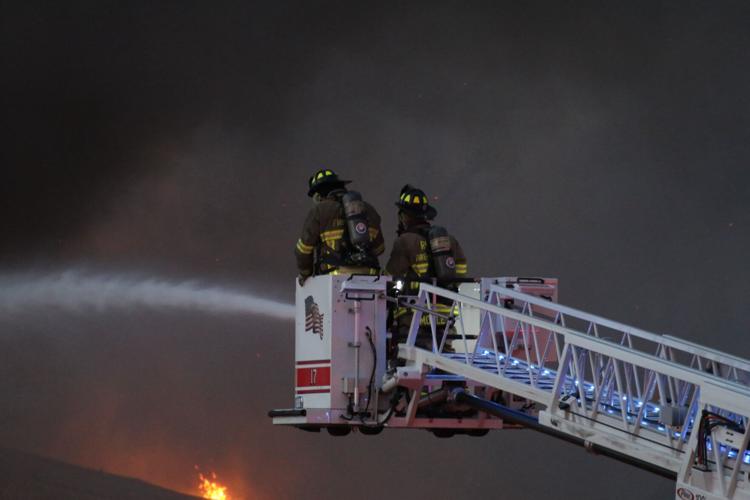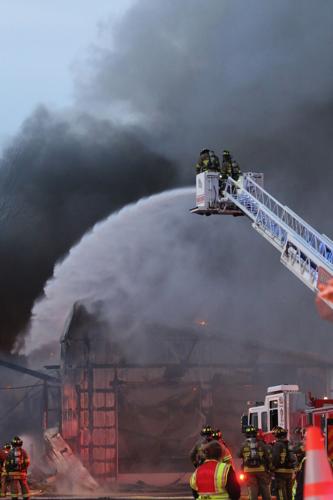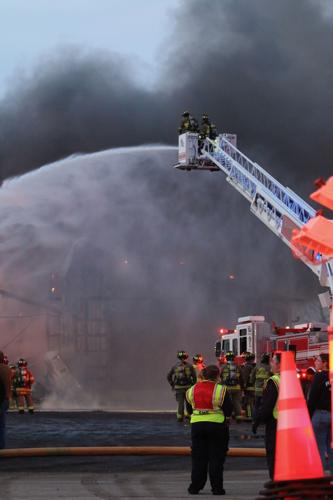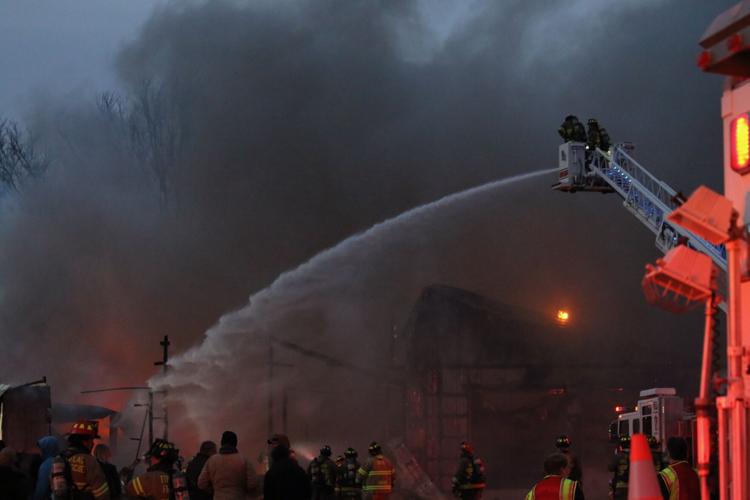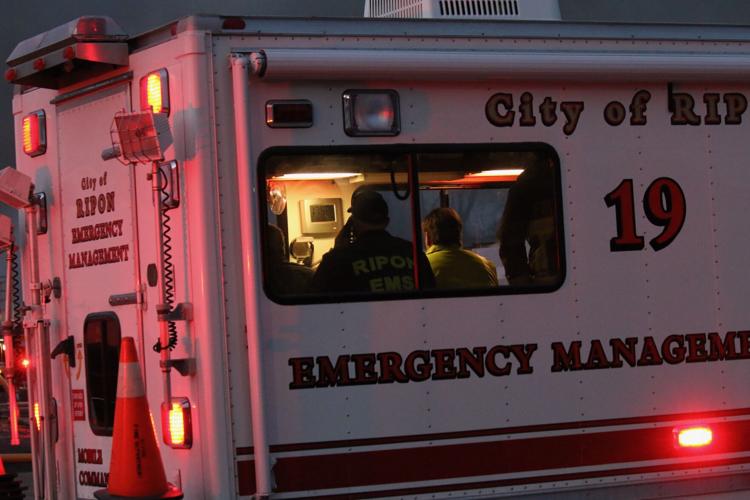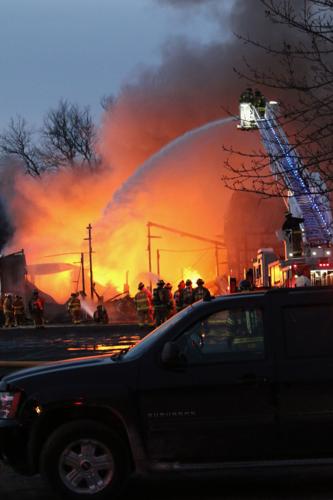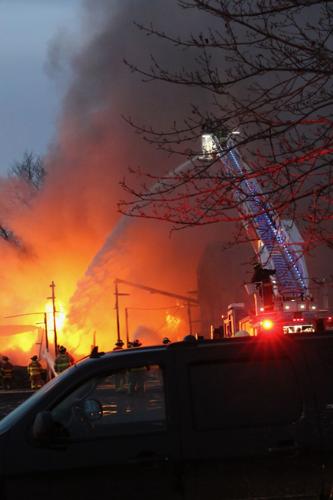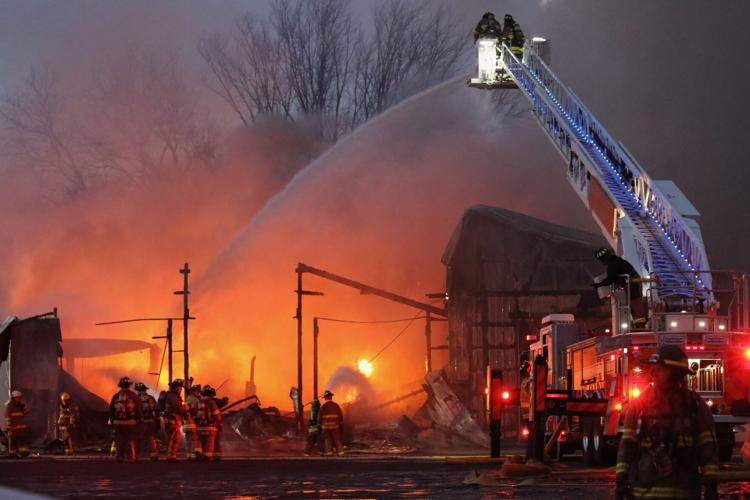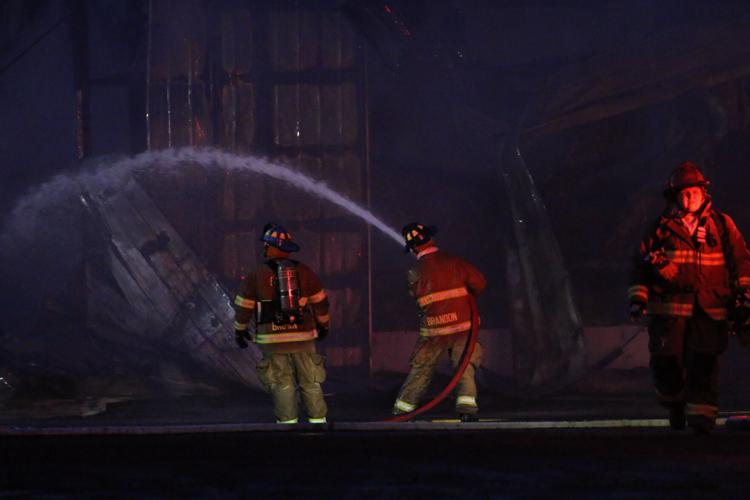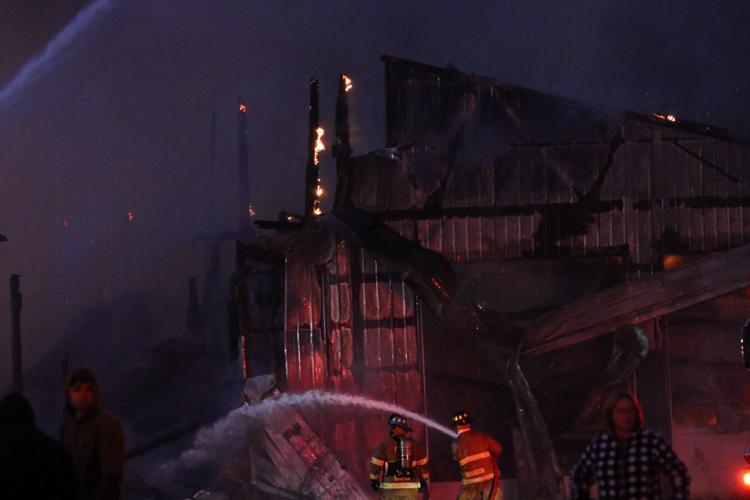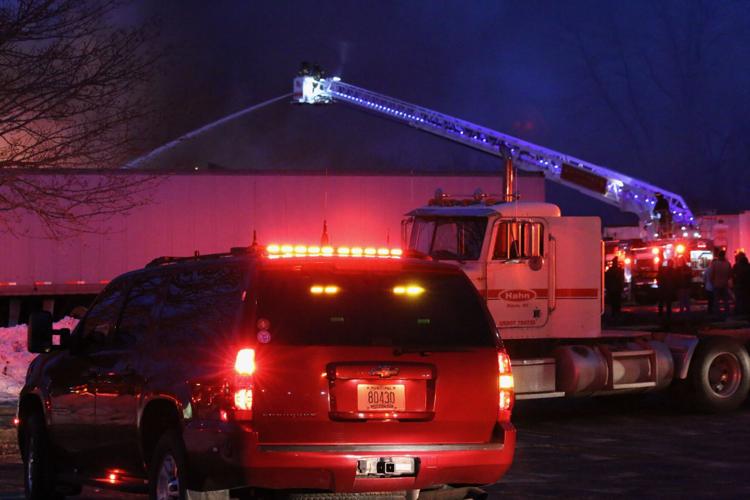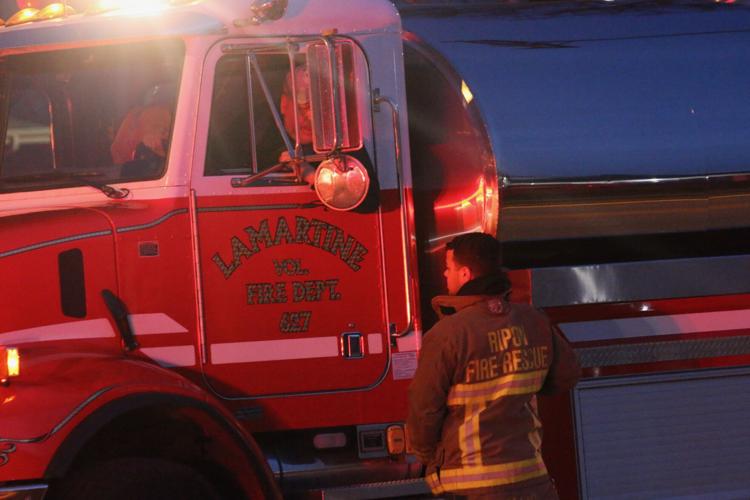 Fire at N8405 Douglas St. Fire — Feb. 19, 2023
The building is located behind the old Standard Oil gas station near the intersection of Douglas and Hall streets and according to Fond du Lac County Property Tax Records is owned by Hahn Logistics LLC.
The Ripon Commonwealth Press will continue to update the story as information is made available.