It was around 12:15 a.m. on Sunday, Aug. 31, 1868.
Coming down from the Mapes House to the Greenway block (known today as 300 Watson St.) to the block that holds businesses between Patina Vie to Brinkley's, the entire East side of downtown Ripon was devastated by flames.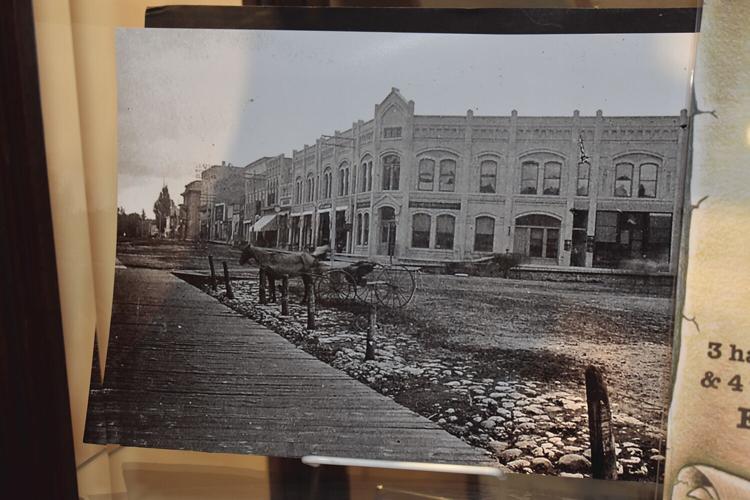 The fire had begun outside the rear of what was Bittel's Meat Market, and the flames spread to mostly the exterior of the buildings that were affected.
Thirteen buildings in total were ravaged that night, with no severe injuries. Damages totaled $35,000, which is equivalent to almost $641,000 today.
This fire was the turning point in Ripon's historical outcry to have a fire brigade.
Since Ripon was founded in 1849, there was no organization for combating fire within the territory before what is now the Ripon Area Fire District (RAFD) was organized 150 years ago. It was left to the citizens of the new town to deal with any emergencies.
"What happened is we had so many major fires in Ripon," historian Pat Grahn explained, "and the city did not feel it was their responsibility to control the fires or have a fire department. They thought it was the responsibility of everybody else — homeowners, business owners — to do that."
And while the responsibility was put on the citizens of Ripon, they did not have the proper equipment to be fighting fires.
"They ran into fires with no respirators or masks or anything," Grahn said.
Many of the buildings at the time were made of wood and so were roads and sidewalks. With oil lamps and candles being used inside, fires were a common threat to the people of Ripon. And many more followed.
According to the RAFD history page, "with so much loss and destruction came a change in attitude." It was then passed by state Legislature in February 1869 to incorporate the "Fire Department of the City of Ripon."
In 1885, Ripon acquired its first fire engine — a Silsby Steamer No. 4. It had a hose spanning 100 feet, which could spray up to 140 feet straight into the air, and the tanker could discharge water up to 500 gallons per minute. The RAFD still has the fire engine parked inside the station.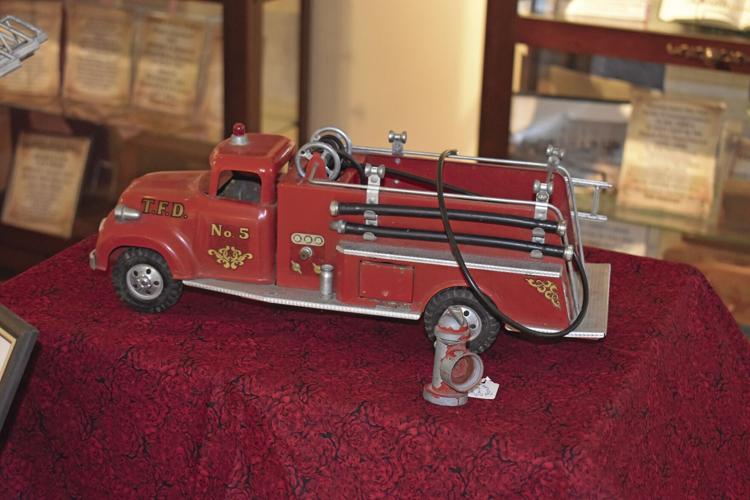 The new home of Hamilton's, 125 Watson St., still holds a water reservoir in its basement, which was built in 1881 with the rest of the building that housed both City Hall and the fire department at the time.
This came after a City Council meeting in 1868 that deemed building additional water reservoirs, or today's fire hydrants, "unjust."
"We had five mill ponds when they weren't frozen over," Grahn said on water availability, noting water for emergencies was scarce around the United States.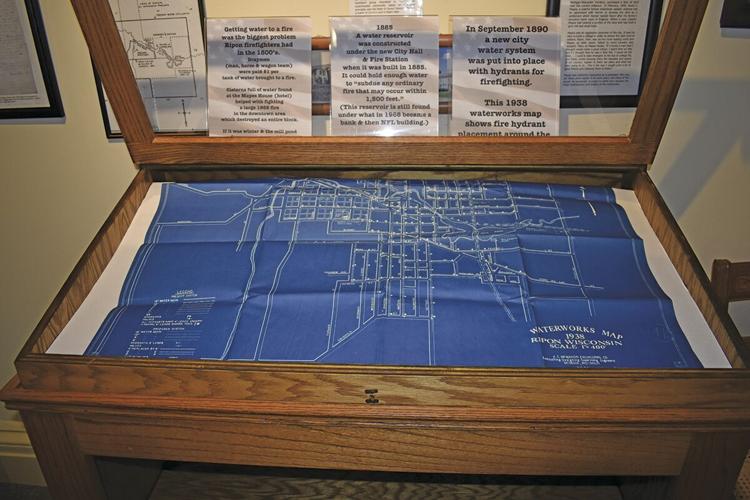 On Sept. 2, 1890, fire hydrants were finally installed around the city, which quenched the need for immediate access to water in close proximity to a fire.
Since the beginning of what now is known as RAFD 150 years ago, there have been countless efforts to improve the department and how it handles emergency situations.
But despite the efforts of the fire district, RAFD Fire Chief Tim Saul said that advancements in technology is what's to thank for improving response and extinguishing times.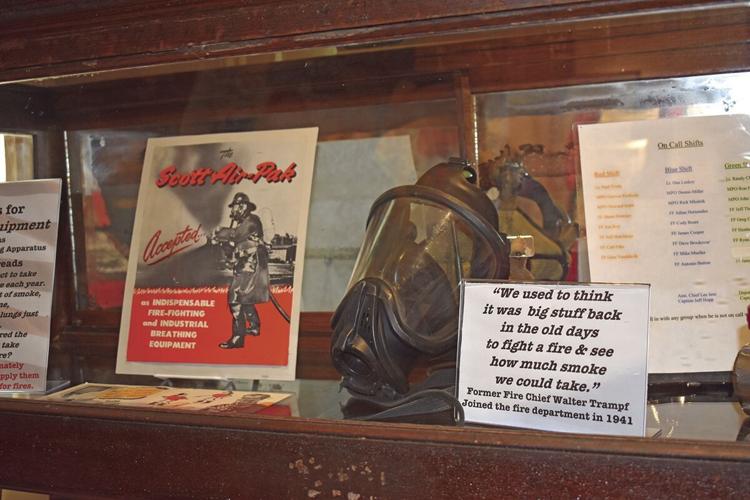 Instead of ringing a fire bell for emergencies, cell phones and pagers are used.
"Back in the day, I used to blow the fire siren for people to come down to the firehouse," he said. "They don't do that anymore."
The fire department also has a drone to fly overhead an incident to give first responders an idea of what they're going into.
In 2015, the RAFD adopted a rapid response truck to the brigade to reduce response times from six to 19 minutes to one to three minutes. It contains extinguishing, extraction and water-rescue equipment, and a collapsible ladder.
Saul explained that if citizens see the rapid response truck around town, the truck is "attached at the hip" of whomever it is assigned to.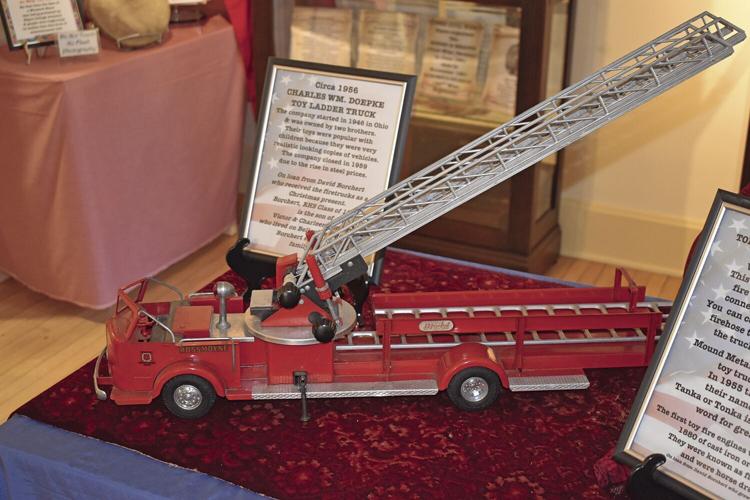 "I think that it's important for the public to realize how fortunate we are to have that rapid response squad," he said. "That is one of the biggest improvements to the safety and welfare [of the community] since I've been here."
Saul added that over time, training and education also have improved within the department.
Many of the firefighters at the RAFD are volunteers, but paid on-call. Volunteer Special Assistant to the Chief Kim Davis said they service much more than just fires and cats stuck in trees.
"They respond to car accidents, funny smells, gas leaks," Davis said. "They're always there in time of need."
Davis added that they also volunteer their time to attend events such as parades, festivals, fund-raisers and more "to give us excitement."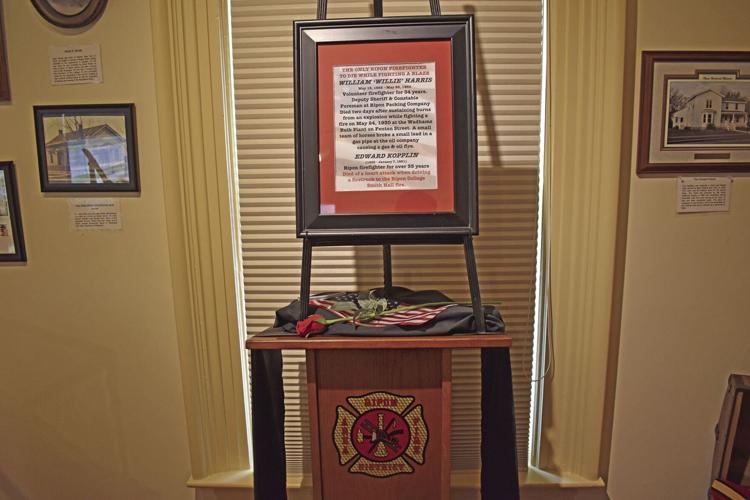 Saul said that some things always remain within an always-evolving department: the history and the dedication.
"It's the members' dedication to make sure that they are here to serve someone on their best or worst day, and try to make it better for them," Saul said. "They are putting themselves at risk to save strangers. I wouldn't be the fire chief I am today if it wasn't for my people."
Editor's note: The Ripon Historical Society, which is closed due to COVID-19, has an exhibit honoring firefighters that was put up in December 2019. The exhibit will remain there until it is able to open again. No reopening date has been specified.