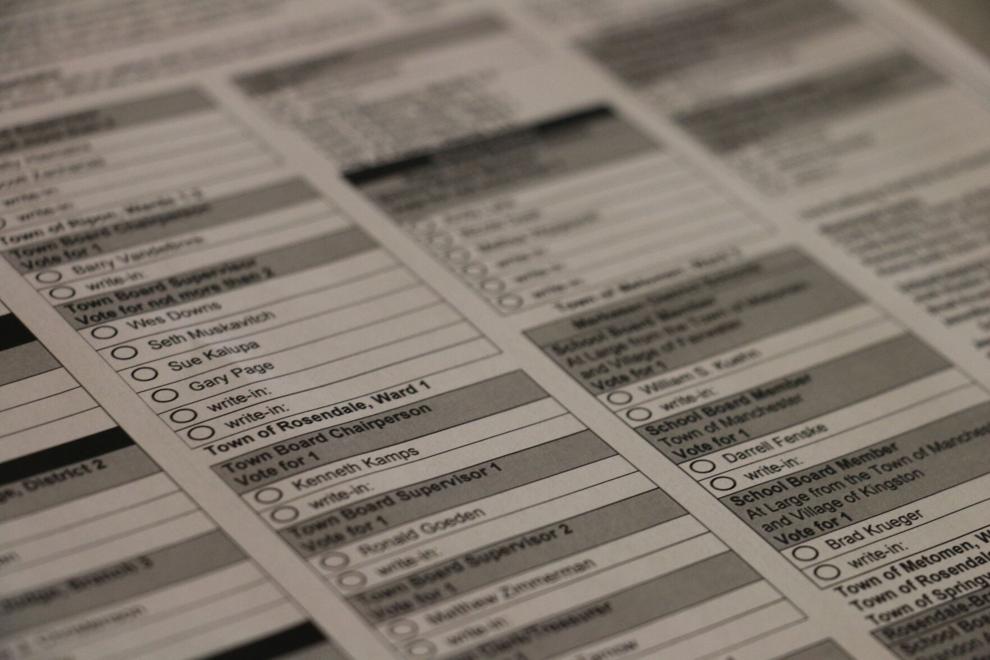 Question:
What's on the ballot this April in the Ripon area?
Answer:
It varies based on the municipality you live in, but there are several local positions that need to be filled, as well as contested state-wide races.
In the race for state superintendent, Jill Underly faces off against Deb Kerr in a race that is, technically, non-partisan. Democrats have largely backed Underly and Republicans have backed Kerr.
Do you plan on voting in the April election?
A regional race on the ballot is the election for Wisconsin Court of Appeals District 2 judge, which pits Jeffrey Davis against Shelly Grogan.
In Fond du Lac County, Andrew Christenson and Laura Lavey face off in a race for Branch 3 Circuit Court Judge.
Another county-wide race is the race for Fond du Lac County Executive between incumbent Allen Buechel and challenger Rick Gedemer.
TOWN OF RIPON
Town Board Chairperson Barry VandeBrink is running for re-election unopposed. Meanwhile, four people are running for two positions in a race for Town Board supervisor. The candidates are Wes Downs, Seth Muskavitch, Sue Kalupa and Gary Page.
Page and Downs are incumbent Town Board supervisors, while Kalupa and Muskavitch are challengers.
Individuals in the town of Ripon can vote at the Town Office located at N8191 Douglas St.
RIPON SCHOOL BOARD
Voters in both the town and city of Ripon, as well as surrounding areas within the Ripon Area School District, will cast ballots in a race for seats on the Ripon Area School Board.
There are three candidates for three open seats. The candidates are Andy Lyke, Nicole Dash and Mellisa Wipijewski.
Lyke and Dash are incumbent members of the School Board, while Wipijewski is running for School Board again after falling short last year as a registered write-in. John Sperger elected to step down from his position on the School Board.
Residents in the city of Ripon can cast their ballots at Ripon City Hall, located at 100 Jackson St.
GREEN LAKE SCHOOL BOARD
The Green Lake School Board has two available seats this election, with only one registered candidate: Incumbent Sarah Allen.
The Green Lake School District has not had anyone register as a write-in as of Friday. The deadline is April 2 to register as a write-in and people can register with School Board Clerk Meade Grim or at the school office.
The school office will be open Friday, April 2 for any one interested in filing paperwork to be a registered write-in candidate.
GREEN LAKE COMMON COUNCIL
Two seats are up for grabs on the Green Lake Common Council in District 1 and District 2.
Ald. Jim Jahnke is running unopposed for re-election to his seat as District 1 alderman. In District 2, former mayor Jon McConnell is facing off against write-in candidate Star Lietz.
Green Lake residents can cast their ballots at City Hall, which is located at 534 Mill St.
What this means for you:
This election gives individuals the opportunity to cast their ballots in races that will directly impact them, arguably more than those of the November election.
How to submit: If you have a question, we want to give you an answer. Send a question, name and contact information to:
Mail: 303 Watson St., Ripon WI 54971, P.O. Box 262, Ripon WI 54971
Email: news@riponpress.com