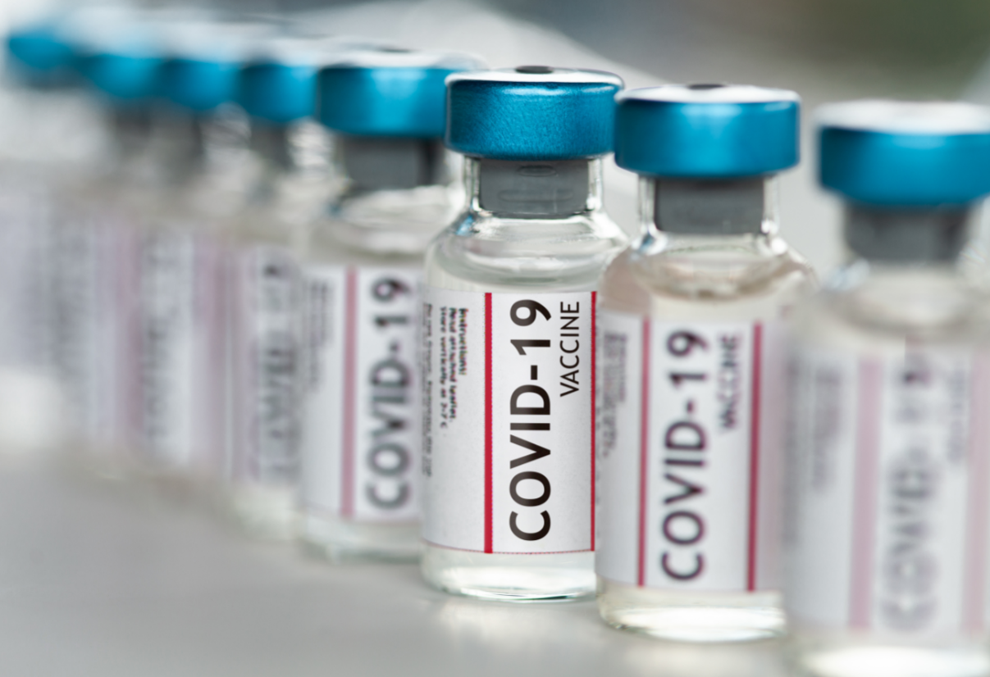 Question:
When are senior living facilities in the Ripon area getting the COVID-19 vaccine?
Answer:
Some senior living facilities in the area already have received the COVID-19 vaccine, while others are set to receive it in the coming weeks.
Nursing homes began receiving the COVID-19 vaccine first as part of the CDC's Pharmacy Partnership for Long-Term Care Program, which is a private-public partnership with Walgreens, CVS and other local pharmacies that facilitates on-site vaccinations of residents and staff.
That's according to Robin Wolzenburg, who is the director of housing and clinical services for the senior living advocacy group LeadingAge Wisconsin.
She explained that nursing homes received the vaccine first because there's far fewer nursing homes (355) than assisted-living facilities (more than 4,000) in Wisconsin.
When a pharmacy goes to a long-term care facility, Wolzenburg said it immediately schedules a follow-up visit to ensure everyone being vaccinated receives both doses as both the Pfizer and the Moderna vaccines require two shots.
Wolzenburg added that the vaccination efforts are critical for bringing back a sense of normalcy and safety for those living in long-term care facilities.
"The most vulnerable population have gone ... since March without seeing a lot of their loved ones," she said. "This has had psychosocial and emotional implications on our frail population, but we need to keep staff vaccinated, so they can keep our residents safe."
In fact, Markesan Resident Home was chosen as one of the first nine nursing homes in Wisconsin to receive the COVID-19 vaccine, partnering with CVS to vaccinate staff and residents Dec. 28.
"[We are] really happy with how everything went so smoothly," Interim Director of Nursing at Markesan Resident Home Amy Newton told WTMJ-TV at the end of December. "I'm glad everybody can maybe take a little sigh of relief once this is all up and running for all the rest of the nursing homes, but we are super fortunate to be one of the first."
Whispering Pines Nursing & Rehab in Ripon received coronavirus vaccines later that week (Jan. 2) as part of the Pharmacy Partnership Program, according to administrator Haley Hall.
Hall said the vaccination rollout went smoothly as most residents and staff received the vaccine.
According to Hall, none of the residents who were vaccinated reported side effects and staff had mild side effects that are common for any vaccine, such as a sore arm or feeling slightly groggy the next day.
"For the staff, it was important to get it for the health and safety of our residents," she said. "For the residents it was important to continue their life as normal, so they get to see their families again, one day, and not through the windows or over FaceTime or Zoom."
While assisted-living facilities began getting the COVID-19 vaccine after nursing homes, distribution already has started at some facilities and will continue in the coming weeks.
One facility is Prairie Place Assisted Living, which received the COVID-19 vaccine Wednesday from Omro Pharmacy, according to CEO Jeremiah Grothe.
"It's very uplifting for everybody," Grothe said, noting the vaccine felt like a light at the end of the tunnel for many residents. "It went really well."
He said the first resident to receive the vaccine was a 103-year-old. Among the residents receiving the COVID-19 vaccine, Grothe noted none have reported side effects.
At the same time, he noted side effects for staff members have been minor for the most part, with one staff member having a negative reaction and fever.
Grothe added that Omro Pharmacy expects to return next month to give residents and staff their second doses of the vaccine.
Although Maplecrest Manor Assisted Living has not received the coronavirus vaccine yet, Executive Director Chad Liptow said the facility will be receiving it Wednesday.
"We are receiving the vaccines from Walgreens through the Pharmacy Partnership for Long-term Care Program," Liptow said in an email.
What this means for you:
Each vaccine distributed is another step in the long road back to pre-pandemic life, especially for those most isolated.
By vaccinating residents, Grothe noted it allows assisted-living facilities to begin to allow residents' family members to visit sooner than initially expected.
"That gives us the ability to allow family members to visit [sooner] — not like it was pre-pandemic — but it allows them to reconnect with their family," he said. "It can give our residents and staff a little piece of mind."
How to submit: If you have a question, we want to give you an answer. Send a question, name and contact information to:
Mail: 303 Watson St., Ripon WI 54971, P.O. Box 262, Ripon WI 54971
Email: news@riponpress.com