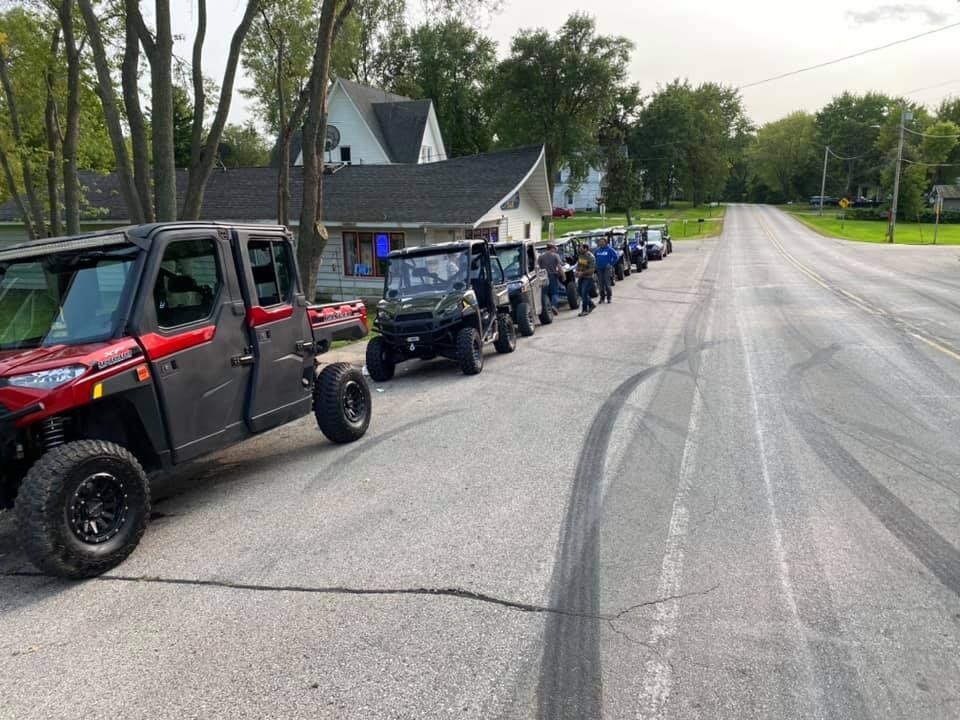 Question:
Why do some people want all-terrain vehicles (ATVs) and utility terrain vehicles (UTVs) to be allowed on city streets?
Answer:
In September, when the Ripon Common Council last discussed the proposal, some officials feared that allowing ATVs and UTVs on city streets would make it an "island" with no neighboring communities permitting ATV use on city streets.
However, Ripon resident and ATV/UTV advocate Jeff Blackburn believes Ripon has become a different type of Island as other communities in the area have begun allowing ATVs and UTVs on city streets in some capacity.
"Just about everywhere south of Fond du Lac on the east side of [Highway] 41 is open to ATVs," he said.
According to Blackburn, Nepeuskun, Utica, Nekimi, Friendship, Alto, Waupun, Manchester, Metomen, Mackford, Waupun, Omro, Montello, Juneau, Winneconne, Markesan, Westfield, Waupaca, New London and Redgranite have all allowed ATV/UTV travel on municipal roads.
"ATVs are just another vehicle going down the road instead of an automobile," he said. "ATVs need to follow the same laws as other vehicles and in most cases are more restrictive."
He noted some municipalities approve all streets for ATV/UTV use, while others approve only designated routes. 
All operators and passengers under the age of 18 are required to wear an DOT approved helmet. There also is a requirement for anyone operating an ATV or UTV who was born on or after Jan. 1 1988 to have a Safety Certificate from the Wisconsin Department of Natural Resources.
Allowing ATVs and UTVs on the streets, Blackburn said, could help local businesses as ATV/UTV clubs often host "poker runs" or "benefit rides," in which a group rides through a specific area and stops at local establishments along the way.
Besides the occasional large group events, he noted on a typical day residents would likely see an ATV or UTV on the streets as often as they see mopeds.
"Last summer, when I was done with work, I was tired and I would be more apt to hop on my ATV and ride somewhere to get ice cream or eat dinner then I would to go off in my truck and drive somewhere after a hot day," Blackburn said. "It would just be refreshing, being able to be outside using that vehicle."
He added that the demographic of people going out and using ATVs and UTVs skews older, rather than people in their teens and 20s, who are more likely to drive recklessly.
In most municipalities that have allowed ATVs and UTVs on the streets, Blackburn noted ATV/UTV clubs have been responsible for creating the signage for designated routes.
"The clubs put all the signs up; if a sign gets ripped off or damaged, somebody lets the club know, the club goes there and fixes it," Blackburn said. "The clubs will do roadside cleanups and volunteer work. There's always things they can do to help."
What this means for you:
Blackburn said the local ATV/UTV clubs –– Fox River Wheelers and County Roads ATV/UTV Club –– are working to provide information to the town of Ripon and the city of Ripon in hopes that, eventually, ATVs and UTVs will be allowed on municipal roadways.
"The clubs and local citizens will continue to work with them," he said. "Also, any support from the community is always welcome.
"Benefits of routes are, of course, more frequent trips to dinner, out and about, treats after hot days and people traveling through Ripon by ATV that never would by automobile."
How to submit if you have a question, we want to give you an answer. Send a question, name and contact information to:
Mail: 303 Watson St., Ripon WI 54971, P.O. Box 262, Ripon WI 54971
E-mail: news@riponpress.com