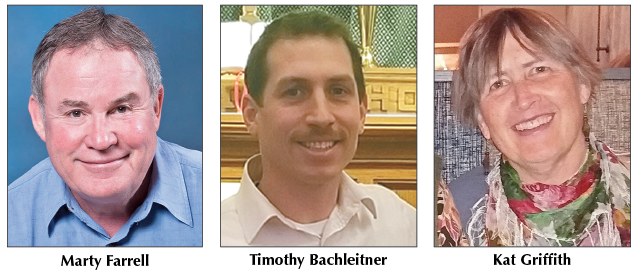 After the April election, Marty Farrell — for the first time in 28 years — will no longer represent Ripon on the Fond du Lac County Board of Supervisors.
While Farrell is not seeking reelection to his District 1 seat, District 2 Supervisor Gary Will is running unopposed for reelection.
Two candidates are campaigning to replace Farrell on the County Board: Timothy Bachleitner and Kat Griffith.
While both are campaigning to be Farrell's replacement, Farrell has left his mark.
Reflecting on 28 years
In 1994, Farrell, a political scientist at Ripon College, chose to run for a position on the Fond du Lac County Board because he was concerned about what was going on in Madison and Washington, D.C.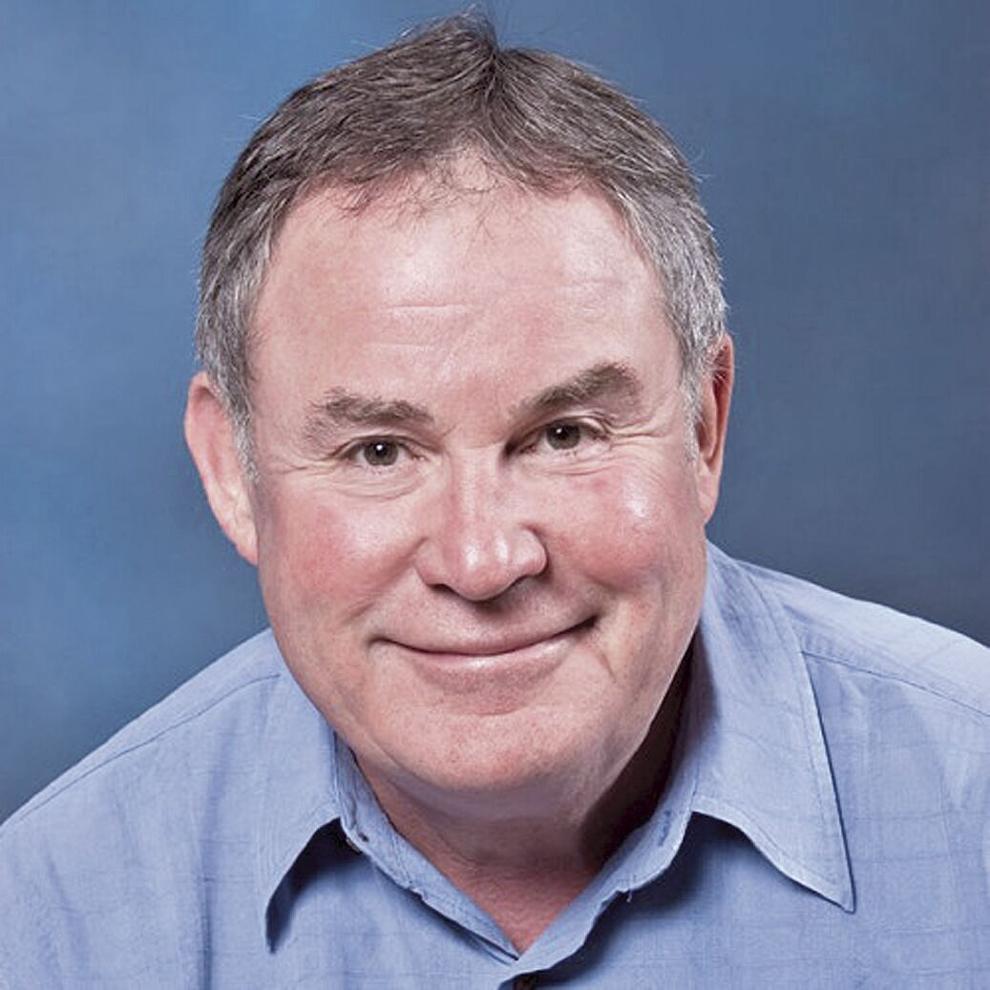 "I felt I should participate more actively than I had been up until then," he said. "I saw that the county board seat in my district came open, and I thought I would give it a try. I didn't think I would necessarily stick with it for 28 years, but I enjoyed it and thought I was making a contribution to better government."
Farrell has enjoyed being on the "ground level" of the policymaking process and working with others to benefit not only Ripon, but Fond du Lac County as a whole.
He's proud of what Fond du Lac County has done to retain two of its major employers: Mercury Marine and Alliance Laundry Systems.
In 2009, Mercury Marine was contemplating leaving Fond du Lac for Stillwater, Okla. Stillwater had offered a lucrative incentive package, so the company asked Fond du Lac County for a $15 million loan, which would be partially forgivable if it increased employment.
To keep Mercury Marine — and the jobs it provides — in Fond du Lac, the County Board decided to adopt a 0.5% sales tax, which hadn't been done.
"That was a really big decision because it's not easy to institute a tax for any purpose," Farrell said. "But we thought we could not lose our biggest manufacturing employer."
In retrospect, Farrell believes the County Board made the right decision as Mercury Marine has since doubled its employment, and its parent corporation has invested $1.7 billion in new buildings and equipment.
Closer to home, Farrell also helped Alliance Laundry expand its Ripon facility. Farrell said the County Board helped ensure Alliance's new warehouse was built in Ripon.
In addition, the county played a role in Ripon's downtown revitalization, notably purchasing the former Boca Grande Capital headquarters at 303 and 305 Watson St.
"The county took that from Boca Grande in tax foreclosure," Farrell said. "I personally supervised the property for six months, while we were getting it on the market for sale. Eventually, we did sell those two properties, and now there's three thriving businesses there."
Fond du Lac County also helped move the redevelopment of the Mapes Hotel and the American House forward by forgiving unpaid taxes, which gave each property a clean slate before being purchased by the private sector, Farrell added.
During Farrell's tenure on the County Board, he spent 16 years as chairman and served on numerous committees, including Envision Greater Fond du Lac, East Central Regional Planning Commission, Winnebago Waterways, Moraine Park Technical College Selection Committee and the Ripon Public Library Board.
Farrell is only the second supervisor from Ripon to serve as county board chair in the history of the position, and he also has held the position longer than any other board chair.
He believes the non-partisan nature of local government is critical to the success of local governance.
"I tried to keep partisan, ideological or divisive issues out of our considerations as much as possible," Farrell said. "You can't do it completely, but I think most people did try to keep those things out and keep the best practical, pragmatic interests of Fond du Lac County and the communities in the forefront."
Despite that, Farrell is concerned about the potential for local government to become afflicted by partisanship.
"We haven't seen as much of it in our county as in other places, but nevertheless, extreme partisanship is starting to spring up — even for nonpartisan offices," he said. "Ideological dogmatism [is the idea that] I know best, you're not doing what I'm telling you, therefore you're a tyrant. If you're a tyrant, you need to be punished. It actually can turn quasi-violent pretty fast.
"We are seeing that. It threatens our democracy; there's no doubt about it. Our democracy is threatened today. Basic principles such as majority rule, peaceful transfer of power and allowing elected officials to do their job to deliberate, make compromise and make decisions without harassment, we're losing those things."
After 28 years in local government, however, Farrell has decided not to seek reelection. This comes after he struggled with the decision "for quite a while."
Farrell said a few things in his personal life have been going on, so, when he saw that two candidates were interested in filling his seat, he felt that "it's time to give somebody else a shot."
While Bachleitner and Griffith both are campaigning for his seat, Farrell gave his endorsement to Griffith.
"I have known Kat Griffith for over 20 years; she has asked me for her endorsement, and I have said I will happily give you my endorsement," Farrell said. "She has been very active in the community. She has the educational background and the work experience background in areas such as rural development and education. I have every confidence that she could do an excellent job."
The Commonwealth caught up with Bachleitner and Griffith to find out why they are running and what they hope to accomplish. They received the exact same questions.
Timothy Bachleitner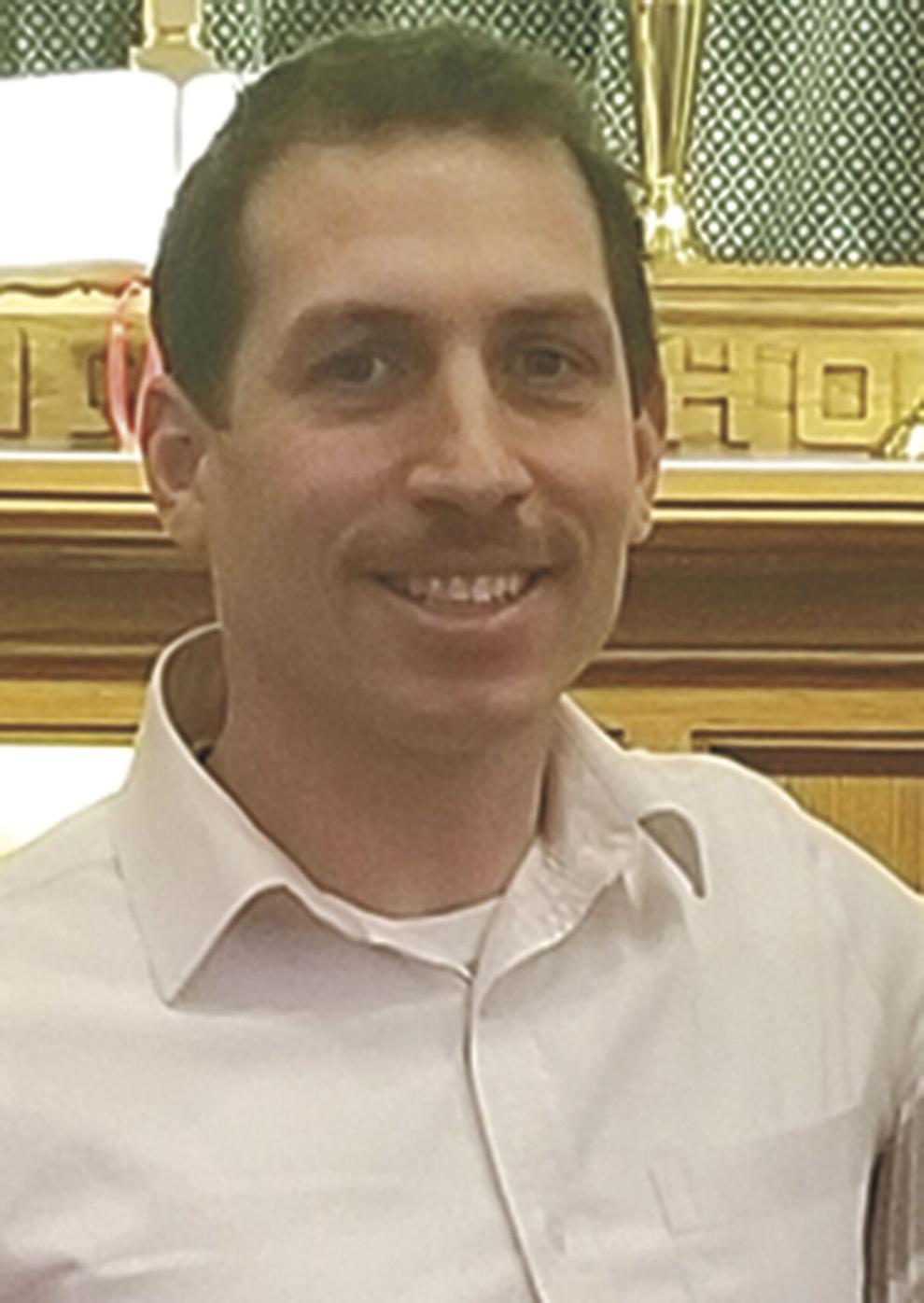 Bachleitner said he is running for County Board because he is "convinced that one of the best ways to serve my neighbor and glorify God" is to dedicate his time and energy to enacting "good law and policy" and getting "rid of bad law and policy."
"When I decided to run, I reached out to current supervisors Sam Kaufman and Gary Will so that I could have a better understanding of the responsibilities of the office," he said. "I then approached my pastor and elders and asked for their blessing. I called a family meeting to get the support and strength of my wife and children, and then I said, 'Yes.' ... I am really in this for my family and with my family."
Bachleitner noted, if elected, his goal is to "get government off our backs."
"The decisions of elected officials, especially over the last two years, have put our children and grandchildren's safety and futures in jeopardy, not to mention the untold harm they have done to us who have built lives of value and productivity," he said.
He is interested in serving on the Public Safety Committee or the Health Services committee.
"My decade of service to Fond du Lac County and the city and township of Ripon has been in these areas," he said. "I specifically want to see the unelected health department be more accountable to the citizens than the pharmaceutical companies and the CDC."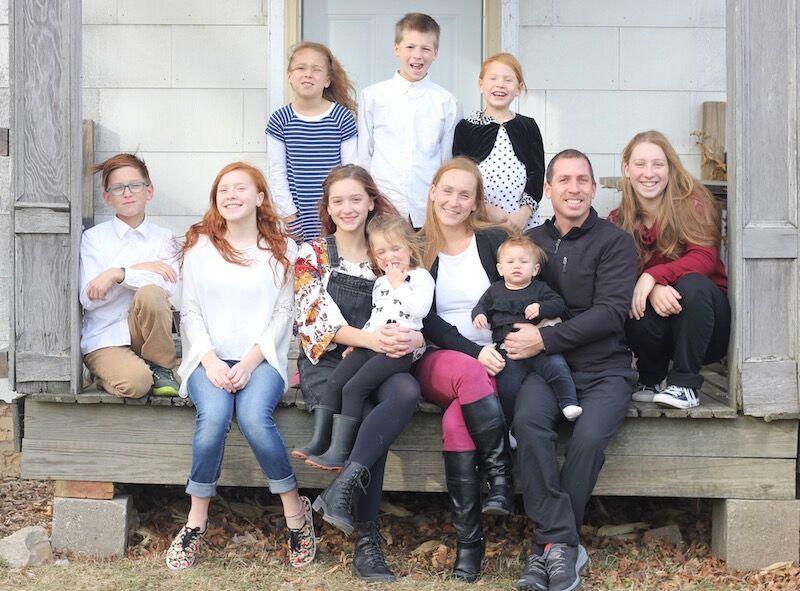 According to his campaign website, Bachleitner's platform also includes "medical freedom" and a desire to "make Fond du Lac County a sanctuary county for the unborn."
His website also says Bachleitner wants to "fortify" two "foundations:" The right to bear arms and the Fond du Lac County Sheriff's Office.
He added that Farrell's 28 years of public service should be commended.
"I wrote him an email shortly after his announcement of non-candidacy thanking him for his service," Bachleitner said.
In terms of relevant experience, Bachleitner said the last 10 years of his life were spent serving the community.
"As a pastor, firefighter, fire and sheriff chaplain, juvenile detention worker, senior center partner and small business owner, I have learned to work well with others and to get things done," he said.
Bachleitner believes he is the best candidate for the position because as a father of nine children, a small business owner and a non-profit director, he knows the people of Ripon and Fond du Lac County.
"I feel the same pressures, and I know what decisions are needed this year to ensure our prosperity," he said. "There may have been no other time like now to select the right man for office.
"It has been my joy and honor to serve my fellow citizens. I have run into their burning buildings, spent countless hours with their troubled youth, have visited their elderly and built servant-natured businesses. I will take this same humble spirit and servant attitude into the office when elected."
Kat Griffith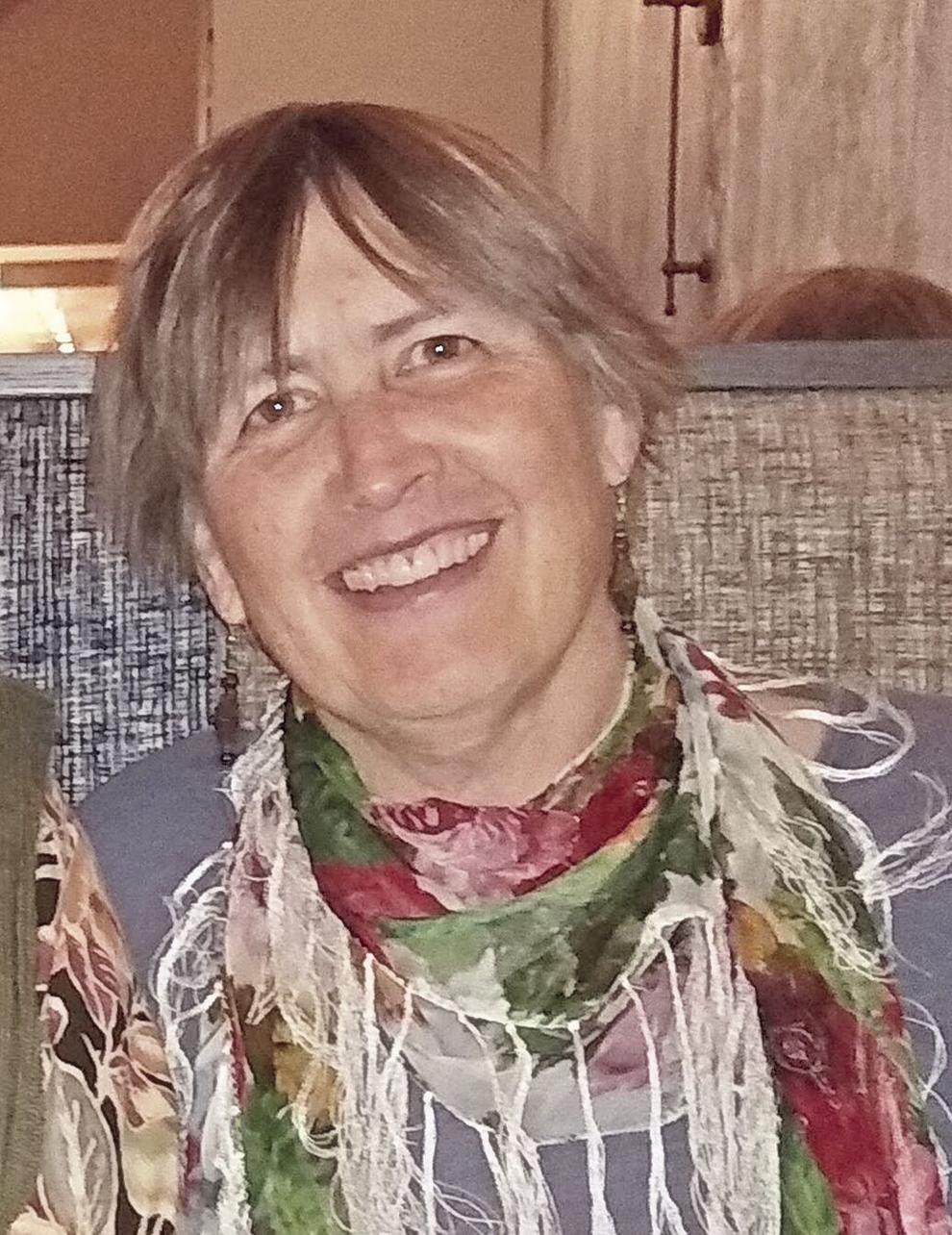 Meanwhile, Griffith decided to run for County Board when she "realized that the only other candidate running would not and could not represent" her concerns on the board.
"We of District 1 deserve a choice in who represents us," Griffith said. "I aim to offer practical, principled, competent service to our community."
If elected, Griffith's goals would be to make Fond du Lac County a sustainable, healthy, resilient and welcoming community.
Griffith said she will work to protect soils, waterways and parks, while promoting land stewardship.
"I will work to build and maintain the human and physical infrastructure that can save lives and livelihoods during public safety emergencies like the pandemic, floods and extreme weather," she said. "I want to help Fond du Lac County attract the diverse and talented workforce and students that our businesses, colleges and universities need to thrive in the 21st century."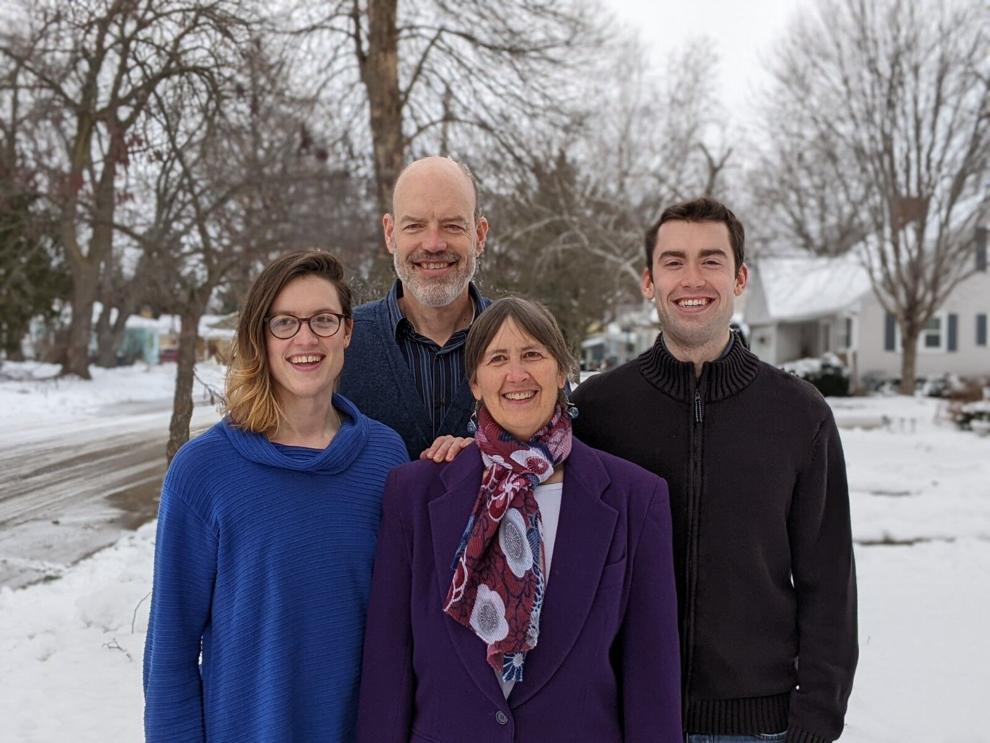 She's interested in serving on the University of Wisconsin-Extension Education, Agriculture and Recreation Committee and the Public Safety Committee.
Griffith said UW Extension is a natural fit as she has a background in sustainable agriculture, environmental protection and lifelong love of the outdoors.
In terms of public safety, Griffith pointed to co-founding the Ripon Community COVID-19 Task Force as opening her eyes "to the tremendous human resources in our community, as well as the need to work closely together."
"We need to be ready to protect public safety during all kinds of emergencies, including more frequent extreme weather events, and I will be excited to help build this resilience at the county level," Griffith said.
Griffith said Ripon has "been well and ably served by" Farrell, and she thanks him for his service.
"I believe I would offer significant continuity," she said. "However, our different backgrounds, experience and passions, as well as some new and emerging challenges, mean I will also bring new ideas to the table."
Her experience includes helping farmers inform policy makers; leveraging state, federal and private resources for rural development; protecting creeks for the South Woods Park Association; helping Barlow Park Elementary School build a "natural playground;" and working with the Ripon Area School District, Ripon College and UW-Extension to welcome a diverse population to Ripon.
"I am a practical problem solver, an experienced coalition builder, and you can count on me to do my homework," Griffith said. "I am interested in county governance — from parks to potholes, from lakes to libraries — and I will be proud to work shoulder-to-shoulder with my neighbors to 'make the best better' in Fond du Lac County."
While Wisconsin's laws and government are not perfect, Griffith says she's running for County Board to be part of the solution
"When I see a problem, I pick up the phone and ask for a meeting," she said. "I pick up a pen and write a letter to the editor. I pick up a clipboard and go out and talk to my neighbors. I work for practical, well-informed solutions."