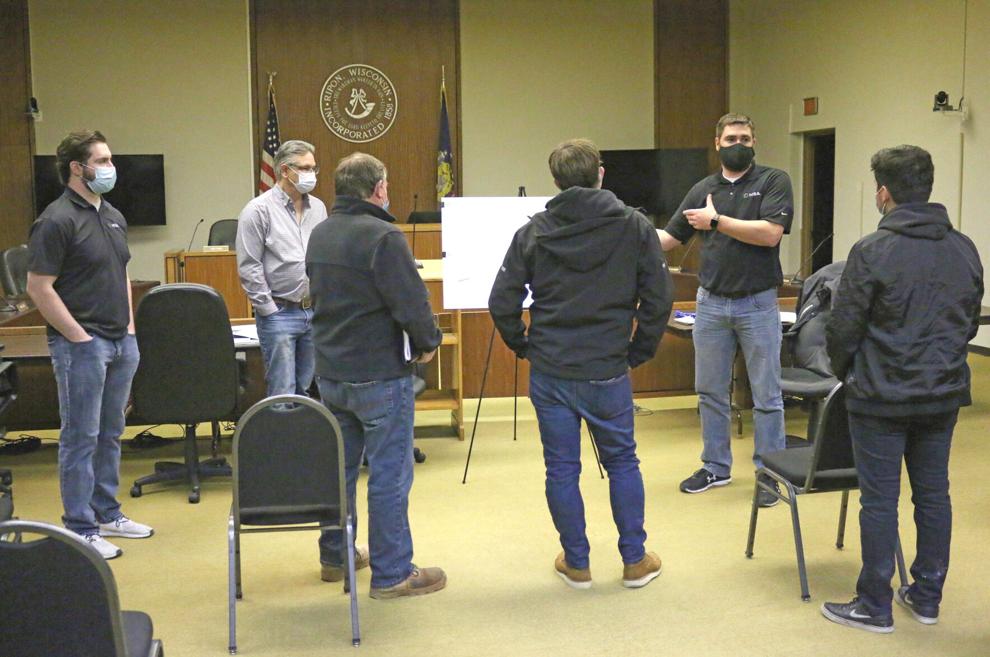 As the city of Ripon prepares to do what is believed to be the biggest road project in its history this summer, it held a public information meeting last week Wednesday at Ripon City Hall.
The $2.2 million project, which was made possible by a $1 million Community Development Block Grant for Public Facilities from the Wisconsin Department of Administration, will reconstruct Vermont Street and Parkway Terrace from Oshkosh Street to Creative Way.
Most of the remaining $1.2 million will be funded through the Wisconsin Department of Natural Resources Safe Drinking Water Loan and the Clean Water Fund Loan programs, which are low-interest loans accounting for $475,000 and $560,000, respectively.
While no residents showed up to the meeting, employees of Flood Homes, which owns the Parkway Terrace properties, were on hand to ask MSA Project Manager Dan Rammer questions. City of Ripon Public Works Director Mike Ehrenberg and Ripon Mayor Ted Grant also were present at the meeting to gather information.
According to the handout provided at the meeting, the new roadway on Vermont Street and Parkway Terrace will consist of two 16-foot travel lanes with curb and gutter.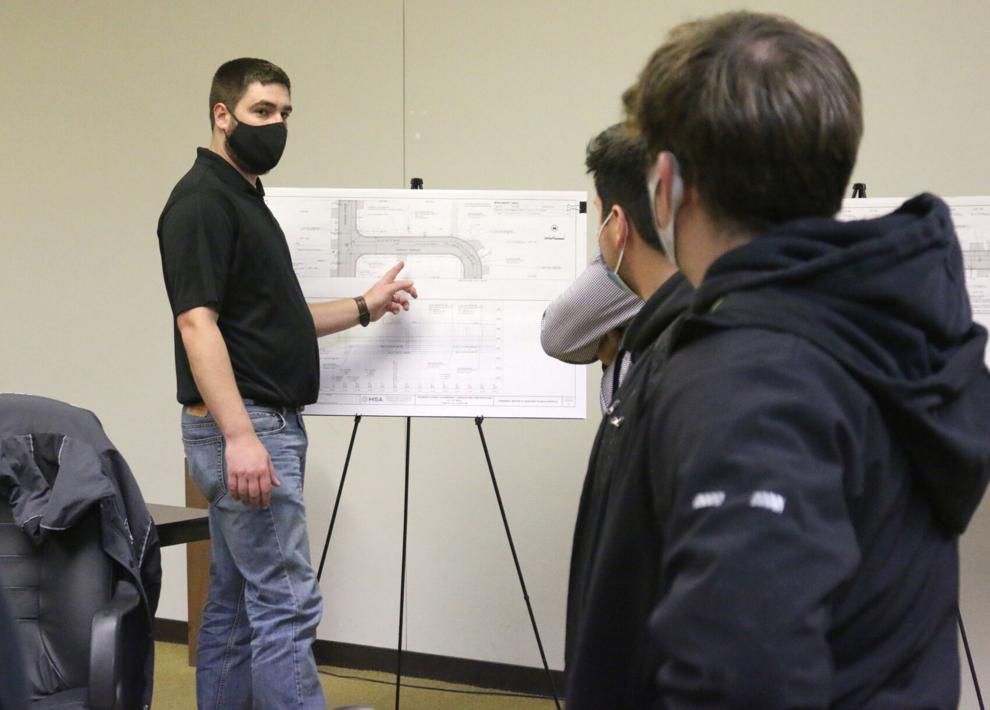 The sanitary sewer and water main will be replaced along both roadways. Improvements also include adjustments to the roadway alignment and profile to improve drainage. An additional storm sewer will be constructed to convey storm water off site.
During the meeting, Rammer noted he sees the project starting around May, but it must begin by July 1 for the city to receive funding. He is hoping to bid the project out in March and get it awarded in April.
From there, he said there probably would be a month of paperwork and getting contractors and materials before the project is ready to begin. According to Rammer, contractors are "very hungry right now" as DOT work is down roughly 50% this year, so he is hopeful that there will be someone eager to take on the project.
The MSA project manager anticipates the road reconstruction taking five months, so they're estimating a November completion.
"It's going to be a majority of the construction season; it's going to go from spring to snow fly," Rammer said, adding it's a big project so residents should be prepared for a long summer.
In the end, however, he pointed to the fact that they are getting a new road for very little.
While he believes that the end result will be worth it, Rammer noted there's always going to be complaints and always someone who is unhappy. He said there will be a lot of communication to residents who live on Vermont Street and Parkway Terrace.
"On a normal street like this there's probably … half as many residents, so there's going to be a lot of people affected by it, so we'll do the best that we can," the MSA project manager said last week Wednesday. "This isn't our first project, so we have flyers and stuff like that we're trying to send out."
One of the inconveniences will be limited access to the roads when the contractors are working, which typically is 7 a.m to 7 p.m. Access should be available from 7 p.m. to 7 a.m.
"Contractors are usually pretty good about staying ahead of them and that's also why we have somebody out there, watching them and helping them out," Rammer said. "As far as temporary parking, most people should be able to get in and out of their driveways every day. At this point, that is what is preferred."
He added that what it doesn't want is to upset any of the other neighbors, whether it be businesses or residents, and have people park on their property unless it's already agreed upon.
On-street parking also will be limited and he said residents if they need to leave between 7 a.m. and 7 p.m. can probably park up or down the street out of the way. That also will be necessary once concrete is put down as there is a wait of seven days before driving on it.
As far as water access is concerned, Rammer noted there is something called "temporary water," where they basically lay a pipe across the ground so residents can have water for the most amount of time.
Because the new water main isn't being constructed on the same side of the road, he said the contractor might be able to work around it.
A 24-hour notice is required by the contractor when residents are going to be without water, which usually is provided by hanging the notice on the door.
While water may be unavailable at times, Rammer noted there is no shutoff for sanitary sewer as the contractor puts a main line in and then for the time being when it buries it because it will just put a flexible piece of pipe in it.
Residents might be asked not to do laundry and chores that use a lot of water when digging is happening in front of their houses.
Garbage and recycling will continue as normal, as Ehrenberg said the city can "refocus" its schedule to make sure Vermont Street and Parkway Terrace is serviced prior to 7 a.m.
Rammer also believes that where the mailbox bank is located now is probably the best spot for it, but a decision has not been made yet. Tree removal also will be limited.
He added that once the project gets closer with a project schedule and pre-construction meeting, additional details will be released.
"As long as it meets the deadline, the finish date, a lot of times I try not to restrict contractors," the manager said.
Ultimately, he noted there will be some hurdles in the project, but MSA will help address them as needed.
"You will get a lot of phone calls; the mayor will get complaints. It will be dusty, it will be dirty, but we do our best," Rammer said. "If there's anything that's egregious, feel free to bring it to our attention.
"The contract is between the city and the contractor. We don't technically have the right to tell them to stop. … We're out there as the eyes of the city and for the best interest of everybody involved, but if there's something that is horribly wrong that you guys notice, bring it to our attention."