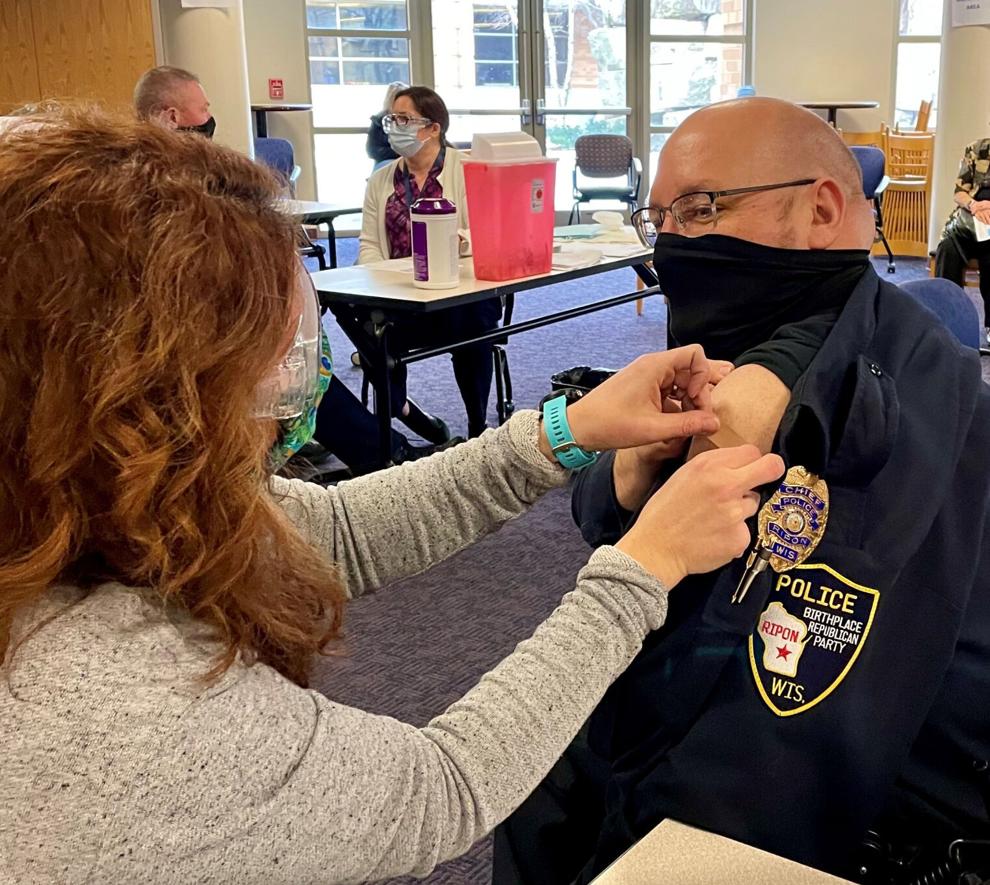 This week, Public Health –– in collaboration with Agnesian HealthCare, a member of SSM Health –– began vaccinating police and fire personnel and continues to vaccinate health care workers.
Members of the Ripon Police Department began receiving the vaccine as part of the program.
Law enforcement officials were included in the tier 1a group, which was the first to get vaccinated. Tier 1a also consisted of healthcare workers, EMS, dentist office staff, chiropractors, public health staff and firefighters.
"Thank you to all of our front-line health care workers and first responders for their hard work in keeping our community safe and helping slow the spread of COVID-19," the Fond du Lac County Health Department said on social media.