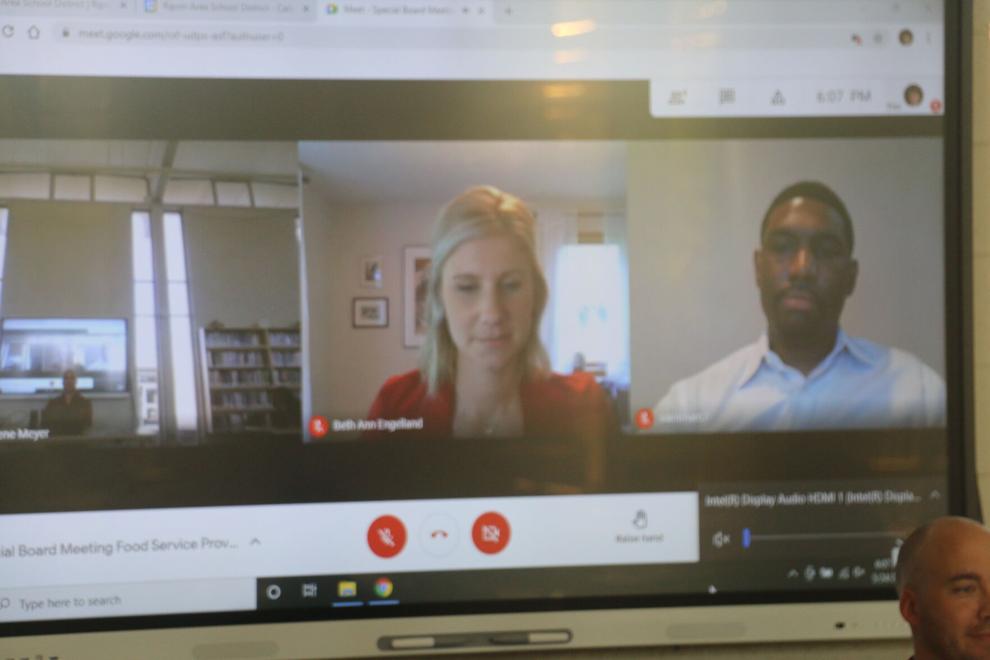 The Ripon Area School District (RASD) will utilize a new food service management company next year.
That's after the Ripon Area School Board unanimously approved making the Pennsylvania-based company Aramark its new provider Monday in hopes that it will improve the district's food service program. A'viands had been providing food since 2009.
Aramark already operates in a few Wisconsin school districts such as North Fond du Lac and Fond du Lac.
Earlier this year, RASD sent requests for proposals to all food service management companies in the state in an effort to re-examine system processes to move resources to support student learning, according to a district memo.
The district received proposals from three companies and, after reviewing each and speaking with references, found that Aramark offered the best service at a reasonable price.
"Because of its experience, we are confident that Aramark will be able to follow state regulations and procedures," the memo said. "Aramark's proposal also specifically addresses the criteria we requested."
Those items included not serving frozen food that is more than one-year old and utilizing fixed-priced meals, which will enable RASD's food service fund to be "self-sustaining."
District officials met with the assistant food service director for the Fond du Lac School District, who is a dietician and is expected to become Ripon's new food service director, according to RASD Business Manager Jonah Adams.
"It was really cool to actually see a person who would do it," he said. "The other vendors had a foggy idea for a new hire, but not an actual person that you can meet and talk to … We're pretty excited about working with Aramark."
Two years ago, RASD had a financial surplus from its food service program for the first time, Adams noted.
He said the new food service program would be less profitable than its deal with A'viands, but anticipates a roughly $75,000 surplus with Aramark, which he described as a "healthy" surplus.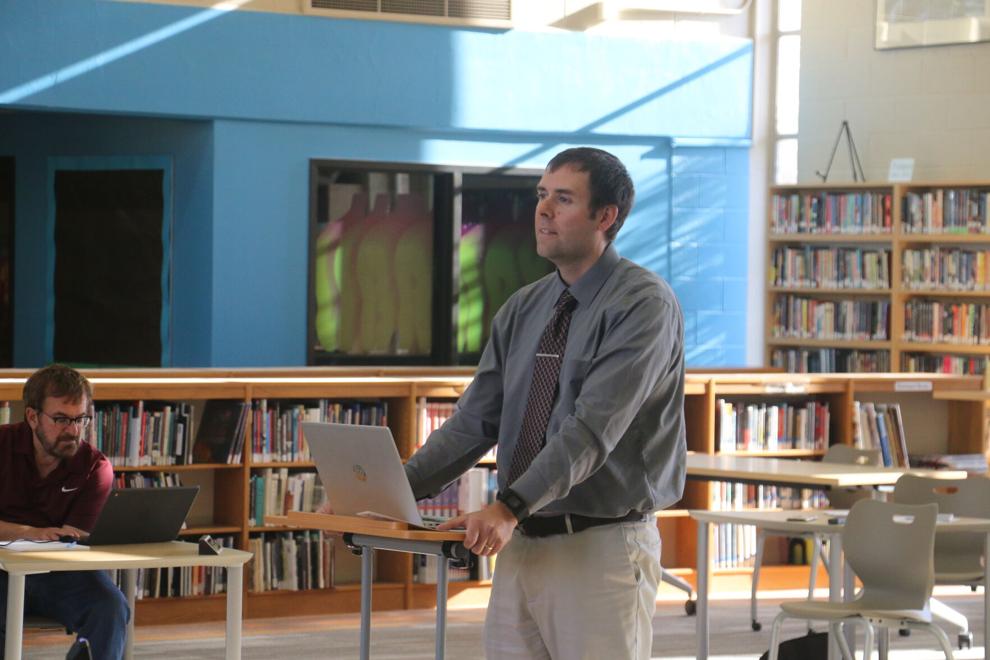 "A $75,000 surplus is really helpful," Adams said. "You could replace a lot of kitchen equipment with that; you can buy freezers or you can have additional staffing if needed. … We're setting ourselves up really well for next year."
Aramark Business Development Director Langston Hughes and Aramark District Manager Beth Ann Engelland attended the meeting virtually to address the school board's concerns.
To boost food service participation among students, Hughes said Aramark listens to students and tries to change its food service program based on shifting demands.
"We're constantly changing our program and upgrading our program," he said.
In addition, Aramark sees "a lot of opportunity" to grow RASD's food service program, especially in breakfast participation, Engelland noted.
"With meals being completely free, at least for the next school year, that's a huge opportunity for breakfast," she said. "We have breakfast carts, different grab-and-go breakfast offerings and things that will really appeal to students."
Aramark will take over running the district's five-day food box for the community and plans to shift from pre-packaged items to self-prep items, Adams added.
Engelland noted that the food box program "makes a huge difference" in families' weekly food budgets.
"We want to make sure that it's fun for them and enjoyable as well as helpful," she said. "Instead of a food box providing things that you can order from the grocery store, if we can make it more versatile by packing some items in bulk that can be used in different ways with a suggested menu, we've seen that grow participation."
Overall, Engelland added that Aramark is excited to start working with RASD.
"We're very intentional about our partnerships," she said. "I just want to say thank you, and we're excited to be here and we're excited to get to work."
IN OTHER NEWS
In other news from the Ripon Area School Board meeting:
The School Board unanimously approved giving all staff a $250 contribution to their retirement accounts at the end of the school year and offering P-level teachers, who are near retirement, an additional $750 contribution. "We believe that many districts will offer higher than normal salary increases and create new positions with ESSER revenue," a district memo said of the plan. "We are aware of nine school districts that are offering their employees bonuses or 403(b) contributions at the end of this school year, and we believe that a district 403(b) contribution can be used as a morale booster and a retention tool."